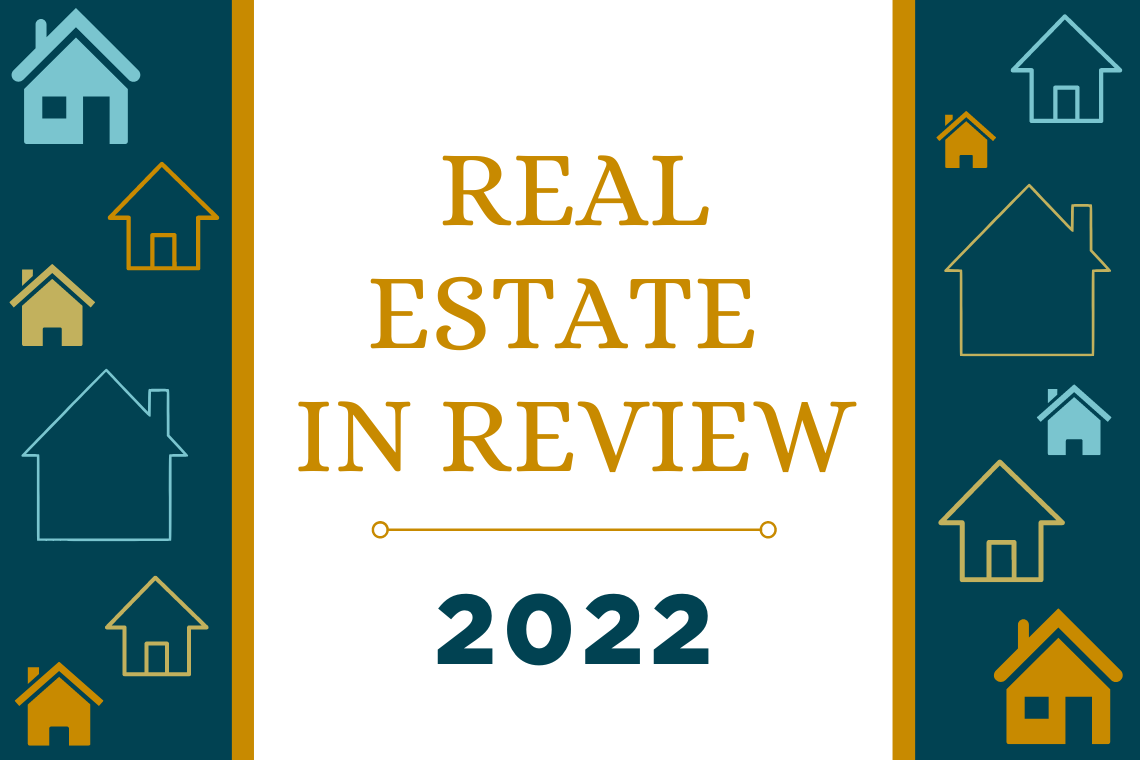 Real Estate in Review 2022
Dec. 02, 2022 | CREB
Local real estate recap
Wow – what a year for Calgary and area real estate! We saw everything from record-high sales activity to runaway inflation and increasing interest rates. Read on to catch all the highlights…
---
January 2022 - The City of Calgary sent out nearly 560,000 annual 2022 property assessment notices, with the typical residential property's assessed value increasing by six per cent.
March 2022 - For the second month in a row, Calgary sales activity not only reached a monthly high but also hit new record highs for any given month. Gains occurred across every property type as they all hit new record highs.
April 2022 - The first budget of the 44th parliamentary session "A Plan to Grow Our Economy and Make Life More Affordable", was released with a heavy focus on addressing the housing crisis in Canada and acknowledges the importance of housing to both individual Canadians and the Canadian economy.
April 2022 - Calgary ranked in top 10 of the world's most affordable cities according to the Urban Reform Institute Demographia International Housing Affordability Study.
June 2022 – Local REALTOR® Colleen Whelan was awarded the 2021 REALTOR® of the Year – T.W.H. (Bill) Saunders Memorial Award; and REALTOR® Ellyn Mendham received the 2021 Volunteer of the Year - Marilyn Jones Memorial Award at CREB®'s Diamond Gala on June 3.
June 2022 - Calgary tied with Zurich, Switzerland for third place in the Economist Intelligence Unit's (EIU) annual ranking of the world's most liveable cities.
July 2022 - The Bank of Canada raised its benchmark interest rate by a full percentage point to 2.5 per cent, the largest amount in more than 20 years, sharply increasing the cost of borrowing in an attempt to rein in runaway inflation.
August 2022 – The province launches "Alberta is Calling" – a marketing campaign aimed at recruiting skilled workers to Alberta, touting the province's lower taxes, housing affordability, shorter commutes and proximity to the Rocky Mountains.
October 2022 – Member's of CREB®'s Government Relations Team travelled to Ottawa for the Canadian Real Estate Association's (CREA) 37th annual PAC Days. Reps advocated for two main recommendations that address housing supply issues:
The creation of a permanent national housing roundtable; and
Leveraging bilateral infrastructure agreements with provinces and territories by adding a housing clause.
November 2022 – CREB® REALTORS® and other Alberta industry professionals came together in Edmonton for the Alberta Real Estate Association's (AREA) Government Liaison Days to discuss issues affecting the real estate market with provincial leaders such as Premier Danielle Smith.
December 2022 – Calgary and area real estate on track to be a record year for sales.
December 2022 – The inaugural Day of Shelter takes place in Calgary and Edmonton on Dec. 10 and is municipally recognized as an official day to raise awareness on the needs and rights of shelter for all Albertans and our local communities. To read more about other Community Investment initiatives that supported local housing and shelter in 2022, click here.
Want to know what's on the housing market horizon for 2023? Register for CREB®'s 2023 Forecast event to hear from industry experts and learn more about what to expect from the housing market for the year ahead.
Tagged: Real Estate | Calgary
---
---
Connect With Us