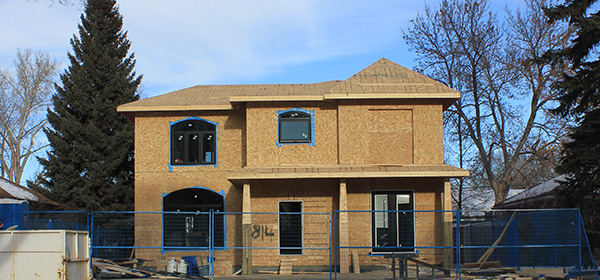 Jan. 14, 2013 | Cody Stuart
Calgary Housing Starts Decline in November
Housing starts in the Calgary Census Metropolitan Area (CMA) totalled 990 units in November 2012, down 10 per cent from 1,106 units in the previous year. According to Canada Mortgage and Housing Corporation (CMHC), to the end of November, total housing starts in the Calgary CMA rose 44 per cent to 11,975 units, up from 8,322 units in November 2011.
For single-detached homes, starts in the Calgary CMA increased 15 per cent to 511 units in November 2012, up from 446 units in November 2011. The year-over-year gain in singledetached starts came from centres outside 0f City limits, such as Airdrie and Cochrane, while single-detached starts within the City of Calgary was similar to the previous year. After the first 11 months of 2012, singledetached starts in the city were up 18 per cent from the same period in 2011.
Multi-family starts, which include semi-detached units, rows, and apartments, totalled 479 units in November, down 27 per cent from a year earlier. The decline was due to fewer row and apartment units breaking ground, while semi-detached starts increased from 92 units in November 2011 to 126 units in November 2012.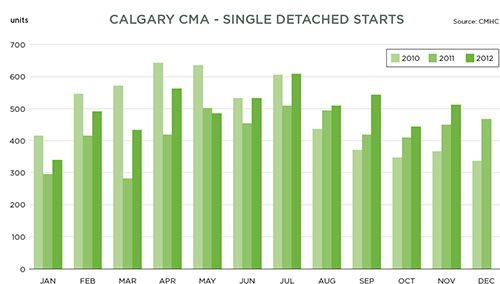 Tagged: Calgary Real Estate | CMHC | Condo | Housing Market | Residential | Uncategorized
---
---
Connect With Us