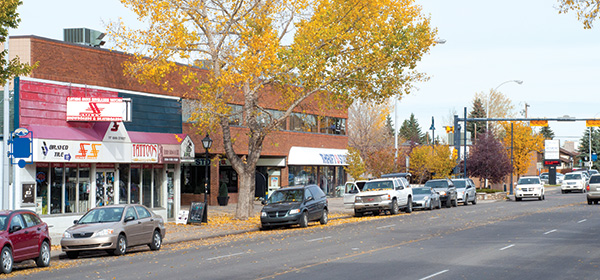 Oct. 09, 2013 | Cody Stuart
Surrounding Sales Soaring
The towns around Calgary are often admired for their relaxed pace and laidback lifestyle, but for those in buying or selling a home in Airdrie, Cochrane and Okotoks, the last three months have been anything but.
A result of gains in the single-family homes sector, the three communities all recorded the highest third-quarter sales activity on record. "The entire region has benefited from the economic prosperity, as employment gains and stronger than expected net migration has supported housing demand," said Ann-Marie Lurie, CREB®'s chief economist.
In Airdrie, sales growth surged in the third quarter, as the level of new listings significantly improved. Rising by nearly 40 per cent over the third quarter of 2012, sales in the city reached 393 units between July and September. Year-to-date, sales are up by 13.5 per cent over 2012, despite only a slight rise (1.8 per cent) in listings.
"We are in a fortunate position," said Kent Rupert, team leader at Airdrie Economic Development. "We are getting a number of residents, which also helps bring in industrial and commercial [development], because we do have the workforce there. I think the other thing is we are seeing an uptick on some industrial and professional services coming in. Everyone assumes that everyone commutes to Calgary, but I think we're finding more residents moving in and working in Airdrie or starting businesses here."
A key factor in the rise in sales seen outside of Calgary is the relative affordability that can be found in those markets. As of September, a typical single family home in surrounding towns reached $351,400, a year-over-year increase of five per cent. Meanwhile, Calgary single-family homes benchmark prices totaled $463,700 in September, a seven per cent increase over the previous year.
"Affordability and lifestyle preference play a significant role for consumers considering surrounding communities," said CREB® president Becky Walters. "These areas tend to provide single-family homes that offer more features at a lower cost than what can be found in the city."
In Okotoks, third-quarter sales were up by 28 per cent over the same period in 2012, with 211 homes changing hands between July and September. The rise came despite a significant decrease in the number of homes on the market, as new listing in the town dropped by 9.47 per cent compared to 2012.
"In surrounding areas, sales growth has outpaced the level of new listings and this has placed downward pressure on inventories, while supporting price gains. However, price levels remain significantly lower than those in the city and are growing at a slower pace," said Lurie.
Single-family benchmark prices in Okotoks averaged $388,933 in the third quarter, a four per cent increase over the third quarter of 2012.
Sales in Cochrane totaled 441 units, a seven per cent increase relative to 2012. However, Cochrane's new home listings increased significantly, preventing erosion of inventory levels there compared to the other towns. New product sales accounted for 20 per cent of the transactions recorded in Cochrane, higher than Airdrie, Okotoks and Calgary. Pricing for a single family home in Cochrane averaged $405,933, a five per cent increase over the previous year.
Weaker activity in High River following the floods did not outweigh the aggregate gains recorded in the surrounding towns. Sales in surrounding towns totaled to 1,288 units, 22 per cent higher than third-quarter sales in 2012. Tight rental market conditions, combined with declining supply of affordable single-family homes in Calgary, supported growth in surrounding communities. The additional demand occurred as a result of the flood, further boosting growth in the typically more affordable bedroom communities.
Towns Quarterly Report
- CREB®
Tagged: Airdrie Real Estate | Calgary Real Estate | Calgary Real Estate News | Cochrane Real Estate | CREB® Chief Economist Ann-Marie Lurie | Okotoks Real Estate | Towns Quarterly Report
---
---
Connect With Us