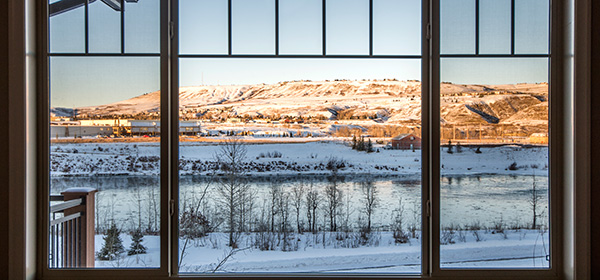 Jan. 16, 2014 | Cody Stuart
Surrounding Towns See Double Digit Sales Growth
Once spurred by the discovery of precious natural resources such as gold, silver or oil, the towns around Calgary have found another catalyst for growth.
Driven by relatively high level of affordability in comparison to their big city brethren, buyers in Calgary's surrounding communities snapped up homes at a rate not seen in several years.
CREB Towns Quarterly Report
Helped by strong third quarter sales in Airdrie, Cochrane and Okotoks, aggregate sales in communities surrounding Calgary grew by nearly 12 per cent in 2013, totalling 4,400 units. Annual sales activity in Airdrie, Cochrane and Okotoks all came close to or surpassed the record high sales of 2007. While lifestyle preferences play a role in demand in surrounding communities, declining supply of affordable single-family homes within Calgary encouraged consumers to consider surrounding areas.
"Lifestyle preferences play a role in demand," said CREB® chief economist Ann-Marie Lurie. "Single-family homes in surrounding communities tend to provide newer and larger homes at a lower cost than in Calgary."
On an annual basis, the average single-family home in Calgary was $458,017, compared to an overall average of $348,575 in surrounding towns.
Leading the way in terms of sales growth was Okotoks, where MLS® transactions were up 19 per cent year-over-year, increasing from 585 to 699.
According to Shane Olson, the town's economic development team leader, the rise in sales has been driven by a number of factors.
"The rise has come in part because we have less newer home construction," said Olson, who also pointed to the June floods as a factor in the increased number of sales. "So I think what that's done, because Okotoks is a very popular place to live – we're a young family oriented community – it's driving people to the resale market."
Last September, Okotoks voted to lift its self-imposed population cap of 30,000 and annexed land from the MD of Foothills, paving the way for future development of the town. Between 2006 and 2013, the town's population has increased from 17,145 to 26,319.
While falling short of Okotoks' nearly 20 per cent gain in sales, 2013 marked the second consecutive year of strong sales activity in Airdrie, totaling 1,321 units – a 15 per cent increase over 2012. As Airdrie has become an increasingly popular option for buyers looking for more affordability, demand has begun to outpace growth in new listings. This has caused market conditions to tighten and reduced the supply level to less than two months.
On an annual basis, single-family benchmark prices in Airdrie averaged $357,583, a seven per cent increase over 2012. While price gains were similar to single-family gains in Calgary, prices remain 22 per cent lower than annual benchmark levels within the city.
In Cochrane, a total of 554 homes were sold in 2013, representing a nine per cent increase over the previous year and the best year on record for sales activity. On average, the annual single-family benchmark price totaled $403,183, a six per cent rise over the previous year.
Tagged: Airdrie Real Estate | Calgary Real Estate | Calgary Real Estate News | Cochrane Real Estate | CREB® Chief Economist Ann-Marie Lurie | Okotoks Real Estate
---
---
Connect With Us