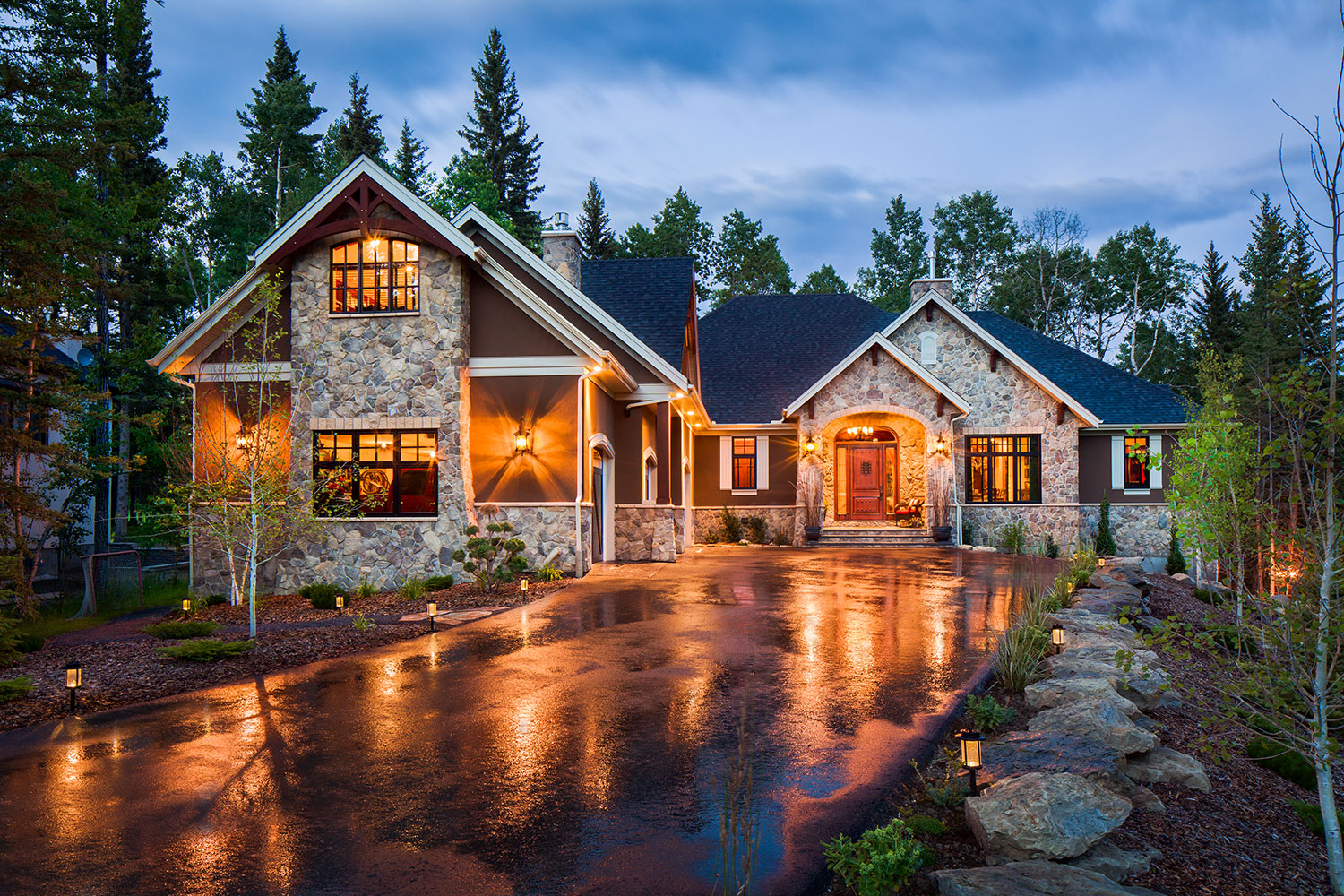 Courtesy Calgary Municipal Land Corporation (CMLC)
July 16, 2018 | Andrea Cox
SPONSORED: Simply irresistible
Stunning scenery and affordable homes make Cochrane a perfect fit for discerning homebuyers
As the warm spring sun crests the eastern horizon, its dazzling rays cast a purple light on the foothills circling Cochrane's western fringe. Below this stunning backdrop, the Bow River sparkles, as it winds its way through the town's core.
The beauty of this quaint town of 30,000 people is one of the things that attracted South African expats Heidi and Allan Lester-Olivier. The couple has lived all over the world, but Canada has always called out to them. In 2012, after spending two years in Houston, they made the trek north to Calgary with three young children in tow, settling in Tuscany.
"We weren't really all that happy in the city," said Heidi Lester-Olivier. "In the five-and-a-half years that we lived in Tuscany, we didn't meet one of our neighbours – everyone just came home and drove into their garage."
Last spring, the couple began their search for a more compatible lifestyle. They found everything they were looking for in Cochrane. They settled in Sunset Ridge, an established community with two schools and shopping that overlooks the town, offering sweeping views of the mountains.
They built a four-bedroom, two-storey, front-drive-garage home by Jayman Built, taking possession just in time for Christmas.
"It's so friendly here," said Lester-Olivier. "People are always introducing themselves and they actually talk to each other. I can't see us moving anywhere else."
In addition to the small-town feel and beautiful views, the Lester-Olivier family also chose Cochrane because of its affordability.
"The houses are much more affordable than in Calgary, especially new builds," said Lester-Olivier, whose husband works in Calgary's downtown core.
Chuck Shields, sales manager for Jayman Built in Cochrane, says buyers can save close to $100,000 by purchasing a home in Cochrane.
"That's a lot of money over a lifetime – enough to put two kids through university," he said. "You could also take that money and buy a bigger home – an amenity lot or a walk-out, something that you may not have been able to afford in Calgary."
Sunset Ridge is just one of the diverse communities buyers can choose from in Cochrane. Prairie flatlands are at the core of Heartland, a family-centric community with lots of open space, while the Bow River takes centre stage in the luxurious enclave of Riviera in Riversong, one of the only communities in Cochrane that offers new-build, riverside homes.
If you are thinking of making the move to Cochrane, visit www.Jayman.com/Cochrane for more information. Better yet, come and experience it firsthand. Jayman Built offers a variety of quick possession homes in various styles, getting you on the road to new beginnings just in time for barbecue season. Homes start in the mid-$300,000s.
Tagged: Calgary Community | Calgary Real Estate | Calgary Real Estate News | chuck shields | Cochrane | Cochrane Real Estate | jayman built | New Communities | new homes | Satellite communities | Sponsored | Sunset Ridge
---
---
Connect With Us