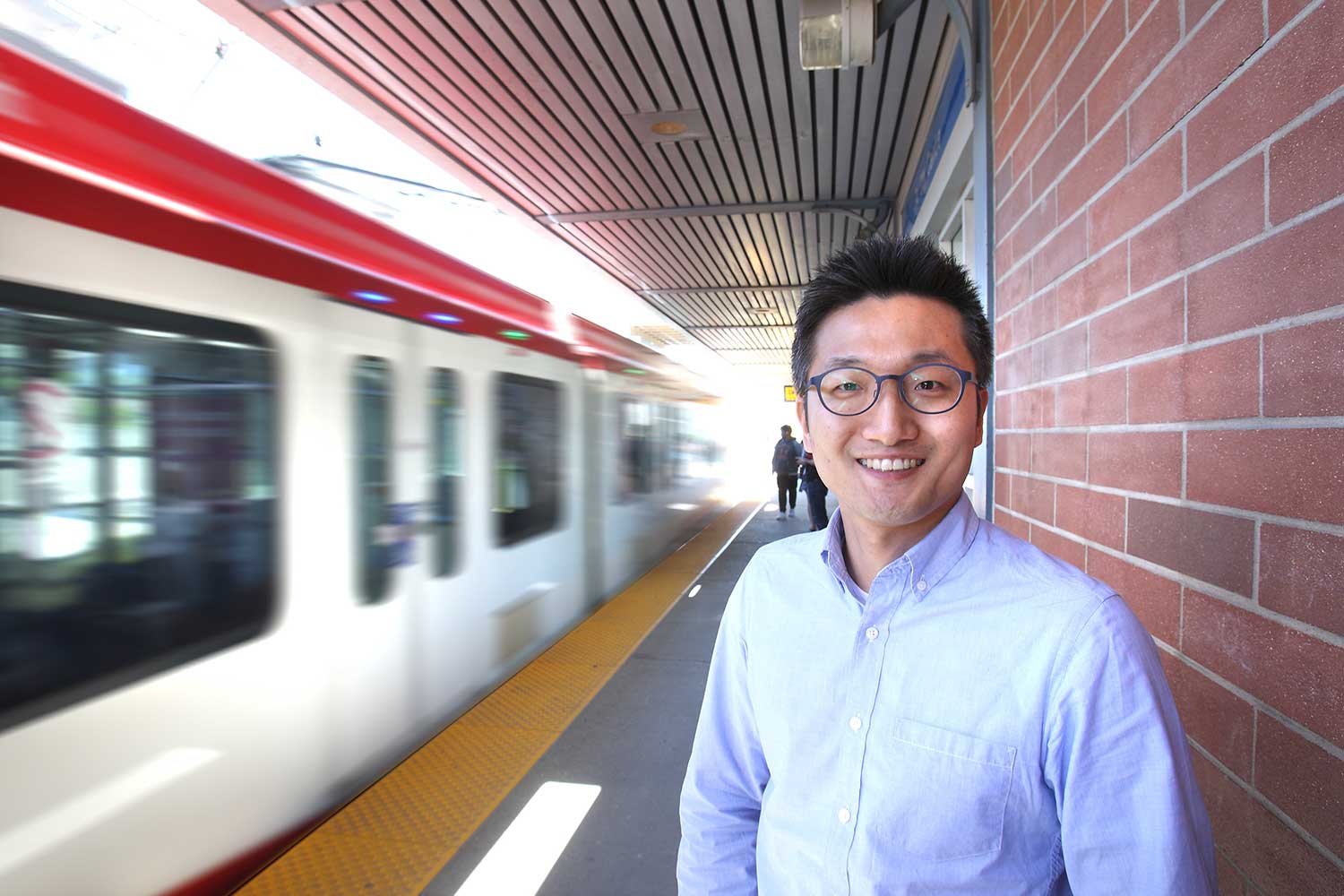 June 08, 2017 | Joel Schlesinger
Next stop... sustainable, walkable communities
Planned Green Line could make Calgary neighbourhoods more liveable, desirable
The upcoming Green Line will help make Calgary a more environmentally friendly place to live.
But it's also likely to make the grass look a little greener when it comes to property values in communities the multi-billion-dollar Light Rail Transit (LRT) line will serve.
"When you're looking for creative, educated and talented people, LRT access helps attract them when you have a city because it helps create diverse communities and streetscapes, and culturally distinct and diverse amenities with high quality design," said Misty Sklar, Green Line planning lead (transit oriented development) for the City of Calgary.
The soon-to-be-built line will be the third LRT line in the city, after the Blue Line and Red Line, which also have expansion plans in the works. Forty-six kilometres in the length, the Green Line will run from the north end of the city, through downtown, to the southern tip.
Running between Keystone in the north and Seton in the south, the new LRT route will provide direct connections to the new South Health Campus, the National Music Centre and Stampede Park, among other key destinations.
At full build-out in 2046, the Green Line will dramatically alter how people get around the city, and in turn, how and where many Calgarians live. Stage one is expected to be complete in 2026 – about 20 kilometres long, carrying roughly 60,000 Calgarians daily.
Running through existing communities, including some of the city's oldest neighbourhoods, the line is already generating buzz in the real estate community over its potential impact on new and existing homeowners, says CREB® president David P. Brown.
"Overall, this is a very, very good thing," he said. "When we sell homes, one of the features we often include in the listing is the fact that the home is close to a transit line."
While CREB® does not have statistics specifically related to LRT's impact on home prices, Brown says dwellings generally see a price bump because mass transit increases options for residents, particularly younger buyers, to get around the city.
Overall, this is a very, very good thing. When we sell homes, one of the features we often include in the listing is the fact that the home is close to a transit line.
"I've had clients who work downtown and they don't want to be driving and paying high monthly parking fees, so they want to be able to buy a transit pass and take an easy ride to and from work," he said.
Brown adds he expects homes about a block away from an LRT stop will see the greatest benefit from the development of a new line.
"All things being equal otherwise, I would put more value on a home that is a block away than the one that is adjacent to the line, and it's basically 'peace and less traffic' that is the rationale behind it," he said. "Not that that home closer to the line wouldn't be desirable, because it still would."
Stops along the line could also feature hubs of activity – called transportation oriented developments (TODs) – featuring retail, commercial, industrial and high-density developments that are increasingly considered main selling features by homebuyers.
"Transit-oriented developments bring together people, jobs and services, and are designed in a way that makes efficient use of space, making it convenient to travel by foot, bicycle, transit or car as well," said Kwangyul Choi, a postdoctoral research fellow at the University of Calgary's Haskayne School of Business.
"From the transportation planning perspective TODs can reduce automobile travel and associated emissions, as well as increase transit use."
Residents view all of these characteristics as increasingly desirable. In fact, Sklar says the recent Blue Line extension points to the growing appeal.
"With the extension, a lot of people in affected communities could see the benefits it brought, so this time around, when we proposed the Green Line and started talking to communities, they were already hearing positive things about that extension of the Blue Line."
Tagged: Calgary Real Estate News | City Council | City of Calgary | CREB president David P. Brown | Feature | Green Line LRT | Housing Market | Kwangyul Choi | Misty Sklar | University of Calgary
---
---
Connect With Us