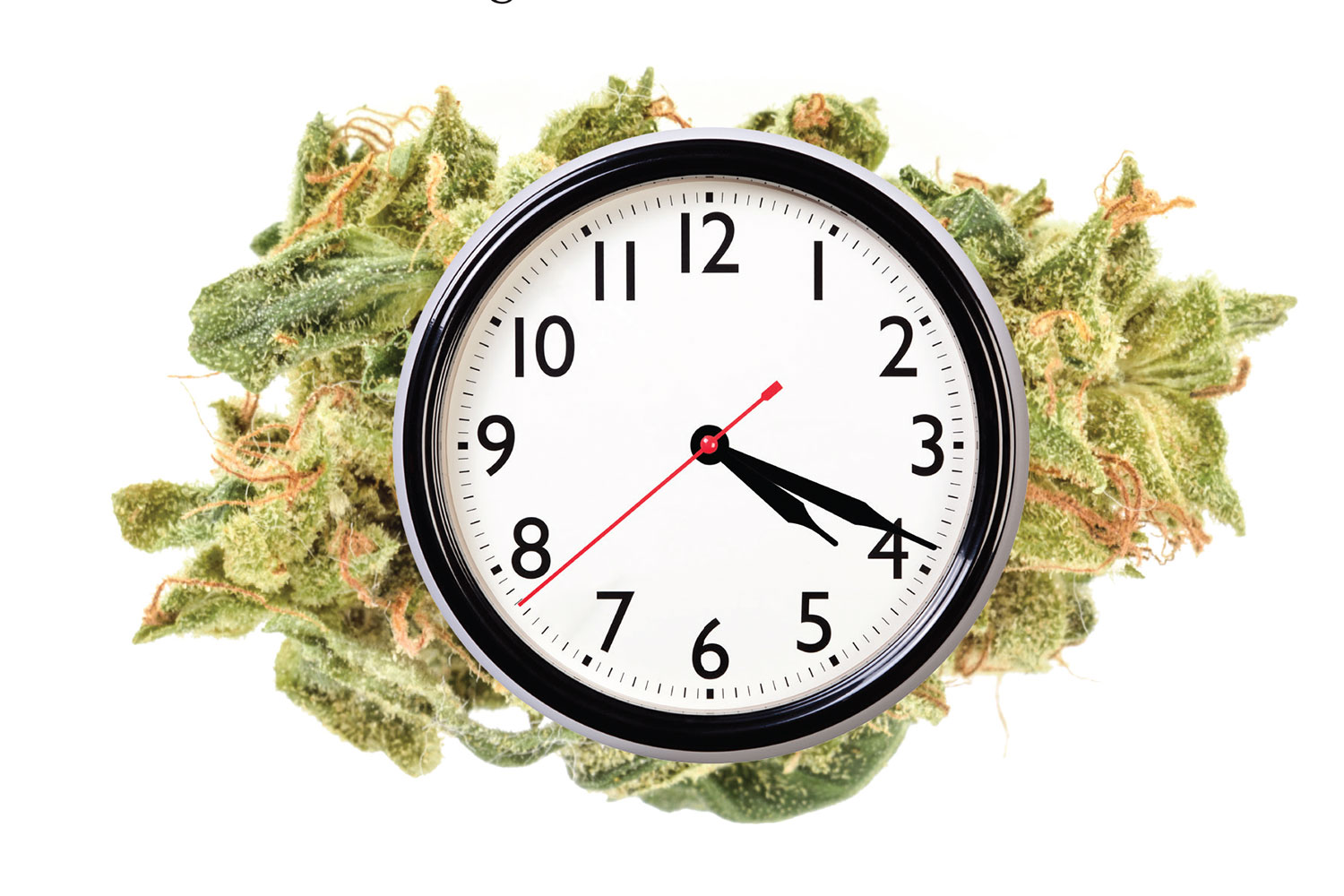 Oct. 12, 2018 | Gerald Vander Pyl
Calgary landlords and condo corporations scramble to regulate cannabis
On Oct. 17 cannabis will become legal across Canada. However, the reality of legalization for many Calgarians who rent or own in multi-family buildings or condominiums might be completely different from that of a single-family homeowner.
The Alberta government has confirmed that landlords and condo corporations can ban consumption or cultivation of cannabis in their buildings or on their properties. Many condo and rental properties are doing just that, in response to concerns about cannabis use in the close confines of multi-family buildings.
Gerry Baxter, executive director of the Calgary Residential Rental Association (CRRA), says landlords are worried about complaints from the smell of cannabis smoke, strains on electrical systems from grow lights, and damage to buildings from humidity or mould during plant cultivation.
"They're all nervous about this," he said. "They're concerned for their property, they're concerned for their other tenants."
"A lot of this is new to all of us. We just don't know, because nothing has been litigated on it yet." - Laurie Kiedrowski, partner with McLeod Law
Already, some major rental companies in Alberta, including Mainstreet Equity Corp. and Boardwalk, have said they will prohibit smoking and cultivation of cannabis in their buildings.
Baxter says the CRRA recently modified the wording of the rental agreements it makes available to association members to include similar bans.
"If you own your own home, I don't think anyone is going to argue with the fact if you want to smoke or grow it, go ahead," he said. "But if you rent – if you're in a multi-family building – the landlord is still going to set the rules."
Calgarians who own a condo might face similar restrictions, as many condo corporations pass bylaw amendments banning cannabis smoking and cultivation.
Laurie Kiedrowski, a partner with McLeod Law and head of the firm's condominium law group, says even though you own a condo unit, you are still bound by bylaws prohibiting cannabis use.
"The reason and how we are able to do it is no different from how we are able to prohibit pets," said Kiedrowski. "The courts have upheld use and occupancy restrictions in multi-family dwellings."
She says McLeod Law has already drafted many bylaw amendments for Calgary condos, and recommends that interested condo corporations utilize expert legal advice to ensure proper wording.
"It's absolutely worth professional advice," she said. "It's not that expensive, because we're doing so many of these. I'm typically quoting about $500 to draft an amendment."
Even with legalization only days away, many questions remain when it comes to multi-family buildings.
Will a total cannabis ban be enforceable against a renter or condo owner with a medical prescription? If someone begins smoking or growing cannabis in a condo on Oct. 17, will they have that use "grandfathered" if the condo corporation institutes a ban months later? Will buildings that don't ban cannabis cultivation be able to buy insurance, which up until now has not been available if cultivation is known to take place?
"A lot of this is new to all of us," said Kiedrowski. "We just don't know, because nothing has been litigated on it yet."
Tagged: Calgary | Calgary Real Estate | Calgary Real Estate News | Calgary Real Estate News | Canada Real Estate | City of Calgary | Condos | Feature | Housing Market
---
---
Connect With Us