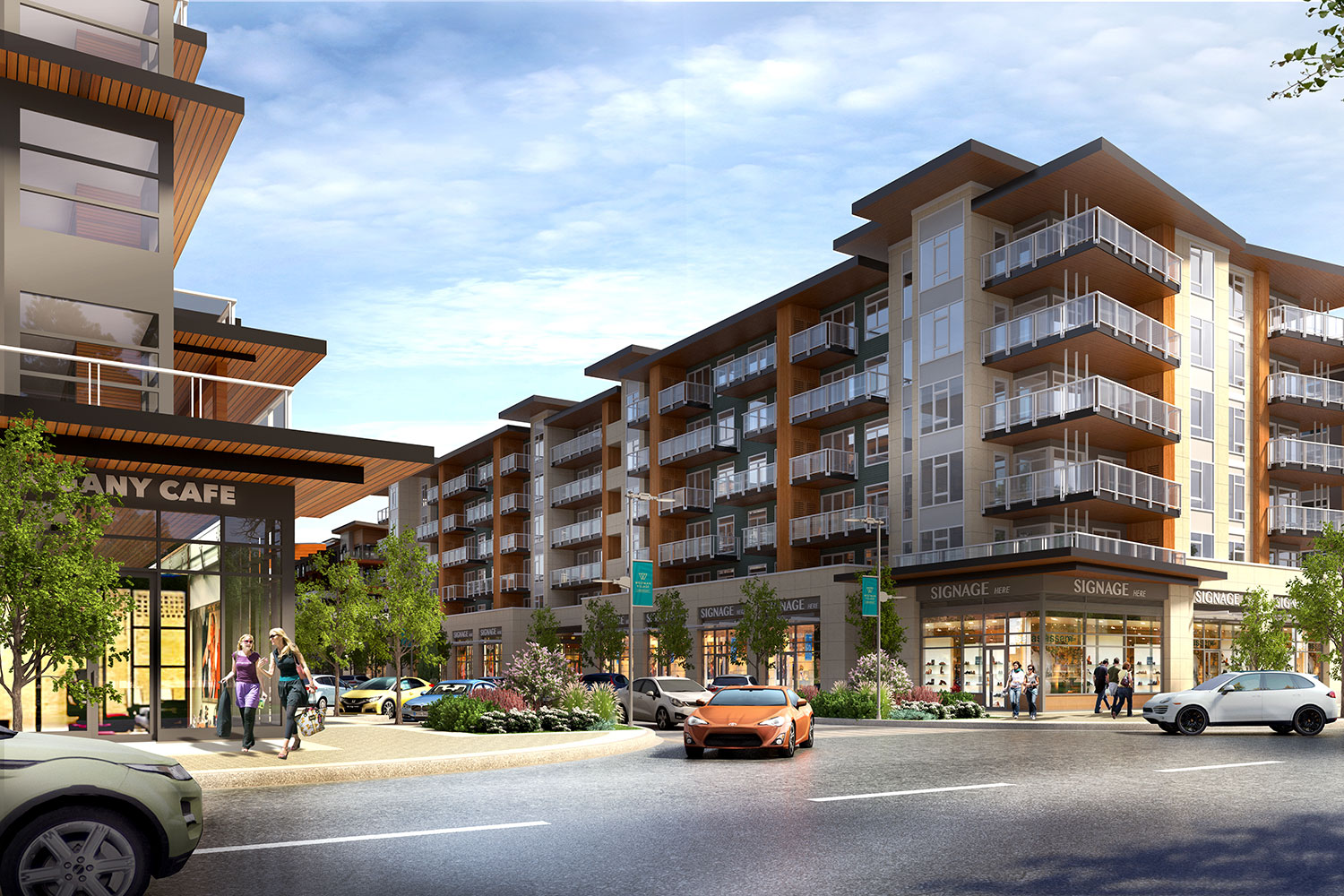 Courtesy Jayman Built
Feb. 20, 2019 | Andrea Cox
Calgary builders and developers offer plenty of avenues for "right-sizing"
As more and more people take the plunge into simplified living – moving into spaces that are smaller and offer a lock-and-leave lifestyle – downsizing is becoming a well-heeled buzzword.
"We like to call it right-sizing," said Ismahan Omer, sales manager at Partners Development Group, known for its popular Arrive townhome.
In the community of Crestmont West, the company recently launched five designs, including new-to-the-market bungalow villa townhomes with walkout basements.
"People are really intrigued by our designs," said Omer. "Right-sizing is really about offering a lifestyle."
Lifestyle encompasses many things, but community is often a chief concern.
For Lea Hagen, it was all about having a strong connection to the community and walkable access to a selection of inner-city amenities. The home's layout and finishes, including ample outdoor space, was also important.
At 62, she is in the zone – healthy, active, social and ready to travel. She recently retired from a 30-year career in public service and now works part time in fashion (one of her life-long passions) at an upscale clothing boutique.
Five years ago, she ditched the big house in Elbow Valley for a 2,000-square-foot duplex in North Glenmore Park designed by inner-city builder Rndsqr. She loved the design and all the upscale touches, but after a few years, she found it was still a bit too spacious for her needs.
When she found out about Rndsqr's latest boutique project in Bankview – Grow, a 20-unit collection of two-storey townhomes, loft-style homes and apartment-style condos with large terraces – she jumped at the opportunity.
"Right-sizing is really about offering a lifestyle." - Ismahan Omer, Partners Development Group
Hagen purchased an 808-square-foot, two-bedroom home at Grow, with a dining room that opens to a 300-square-foot terrace.
"It was important to me to have a lot of outdoor space," she said. "I have a lot of big outdoor furniture that I really like and I didn't want to get rid of it."
Like all Rndsqr projects, Grow is about living an experience.
Designed by Moda Architecture, Grow features rooftop gardens and social gathering spaces. Buyers can also expect many move-in perks that connect them with the community, from gift cards to local businesses – including Una Pizza + Wine, Our Daily Brett and Phil & Sebastian – to a fridge filled with tasty samples from nearby Village Ice Cream.
The buyer demographic at Grow is varied and includes millennials, families and right-sizers.
"My best friend purchased across the hall from me, so it is going to be great," said Hagen.
It's not just the inner city that is attracting right-sizers. In the suburbs, entire communities within communities are dedicating themselves to large amenity pools and smaller, multi-family homes.
One example is the new community of Greenwich, a hip, multi-family development inspired by New York City's Greenwich Village. The neighbourhood will be anchored by the Calgary Farmers' Market West, which will serve as an active gathering space and hub for more than 2,000 community residents at final build out.
"The whole idea of being able to walk out my front door and be right there – that's really fun," said Allison Sullivan, who purchased a one-bedroom condo at Apollo, a 48-unit development by Cove Properties in Greenwich.
Sullivan is downsizing from a two-storey home in Deer Ridge and often visits the Calgary Farmers' Market South to pick up fresh goodies. "It's such a great place to hang out on weekends," she said. "I am really excited for the new location."
Another project that is turning heads is Westman Village, a comprehensive aging-in-place community within the southeast community of Mahogany.
The 14-acre development spills onto Lake Mahogany and offers multi-family home designs for every stage of life, including one- and two-bedroom condos, estate condos and adult-only retirement condos. Westman Village also offers the Journey Club, an upscale retirement option.
The suite of amenities in the community includes upscale restaurants, coffee shops and a full owners' clubhouse, with everything from indoor golf simulators and swimming pools to yoga.
Tagged: Bankview | Calgary | Calgary Real Estate | Calgary Real Estate News | Calgary Real Estate News | Cove Properties | Crestmont West | downsizing | Feature | Greenwich | Mahogany | Moda Architecture | New Communities | Partners Development Group | right-sizing | RNDSQR | Westman Village
---
---
Connect With Us