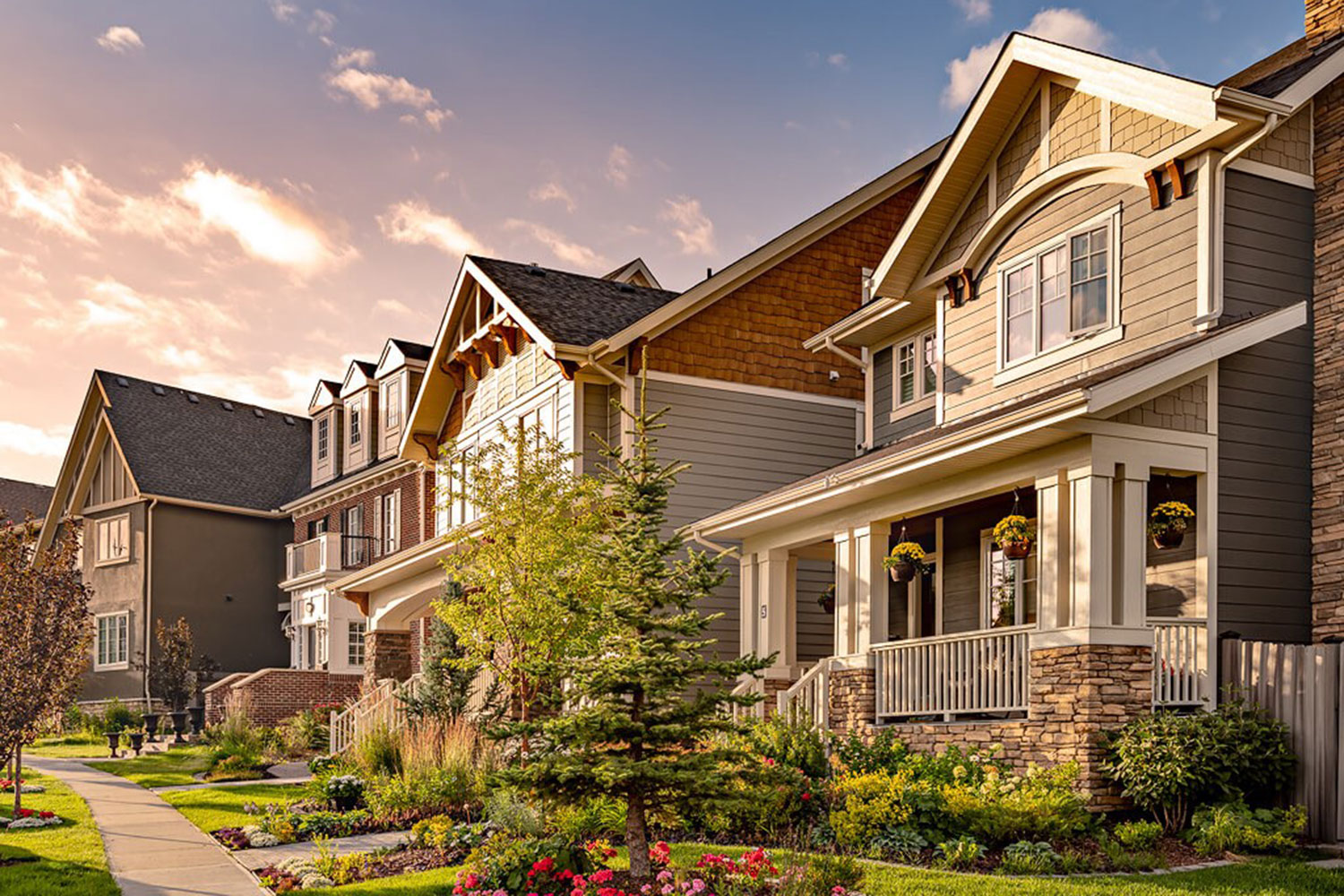 Courtesy Canada Lands Company
Nov. 06, 2019 | Andrea Cox
Currie: a master-planned community in the heart of the inner city
Public art installations, plenty of green space, beautiful architecture and thoughtful urban planning that retains the site's heritage all come together to form a heady mix in Currie.
The recently rebranded community, formerly known as Currie Barracks, is the third and final Canadian Forces Base Calgary site under redevelopment by Canada Lands Company. It follows in the footsteps of its successful sister communities, Garrison Woods and Garrison Green.
"There are several key attributes that make Currie unique," said Kelvin Whalen, senior director of real estate at Canada Lands Company.
The community stretches across almost 80 hectares (195 aces) in the heart of the city, just steps from Mount Royal University and the vibrant Marda Loop district, with its boutiques, restaurants, coffee shops and grocery stores.
"At almost 200 acres, Currie provides opportunities not normally found with an infill site," said Whalen.
The community's design has gone through a few different iterations since the original plan was approved in 2007.
Green space within the community was top of mind when Currie's design was updated in 2015, Whalen says, "to recognize a more progressive and current approach to planning a community of this nature."
The new plan devotes almost 9.3 hectares (23 acres) to urban green space.
Alexandria Park, Currie's centrepiece, is now under construction and will be completed in 2021. Mature coniferous trees – some nearly 100 years old – will frame a multi-use pathway that threads through the park. The park will feature a splash park, dog park, skating rink, natural amphitheatre and airport playground.
Surrounding the park are upscale, custom-designed, single-family home offerings, featuring carriage suites above the garage, by Crystal Creek Homes.
"At almost 200 acres, Currie provides opportunities not normally found with an infill site." - Kevin Whalen, Canada Lands Company
Jason Benko, Crystal Creek's area community manager in Currie, says the carriage-home design is an amazing value proposition for buyers, especially if they're looking for the perfect space to house a nanny, aging parents, or a renter for added income.
"The cost to build a carriage suite hovers around $160,000," said Benko. "That is a fraction of the cost of an apartment or condo in Calgary, plus Currie's location is phenomenal. It's a master-planned community in the inner city."
Empire Homes is also building in the community, offering a collection of 19 high-end healthy homes with contemporary stylings. These Built Green certified homes will surround Currie's Valour Park, a commemorative green space at the west entrance to the community. The luxury home plans offer ample design wiggle room, with square footages starting at 2,460, not including basement development.
Currie's future home offerings will include a mixed-use block that incorporates the heritage Stables building, as well as multi-family projects from Statesman Group and Anthem Properties.
Connecting it all is the core, which is being developed by Vancouver's Embassy Bosa. Here, restaurants, shops and services will all be available within a five-minute walk for community residents.
At final build out, Currie will feature 5,500 homes, and offer 250,000 square feet of commercial space and 650,000 square feet of office space. To date, a mix of 600 multi- and single-family homes have been built.
Tagged: Calgary | Calgary Community | Calgary Real Estate | Calgary Real Estate News | Calgary Real Estate News | Canada Lands Company | Currie | Currie Barracks | Feature | Inner City | master-planned | New Communities | New Communities
---
---
Connect With Us