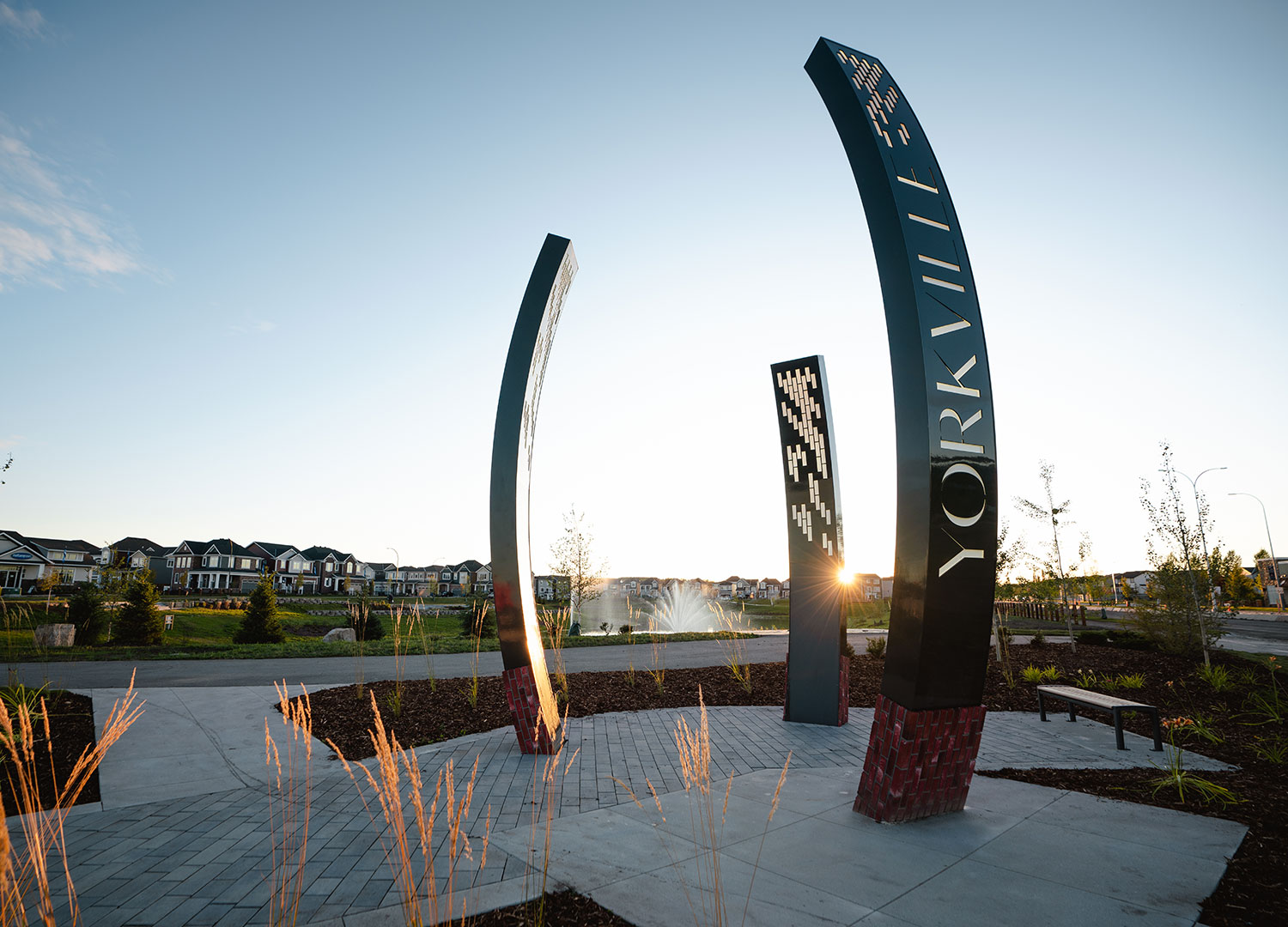 Courtesy Mattamy Homes
Dec. 11, 2019 | Andrea Cox
Southwest Calgary new-community roundup
Large swaths of land in Calgary are being transforming into amenity-rich communities full of unique housing, opportunities to experience nature and easy access to established amenities. Here's a handful of new-community projects currently
underway in southwest Calgary.
Belmont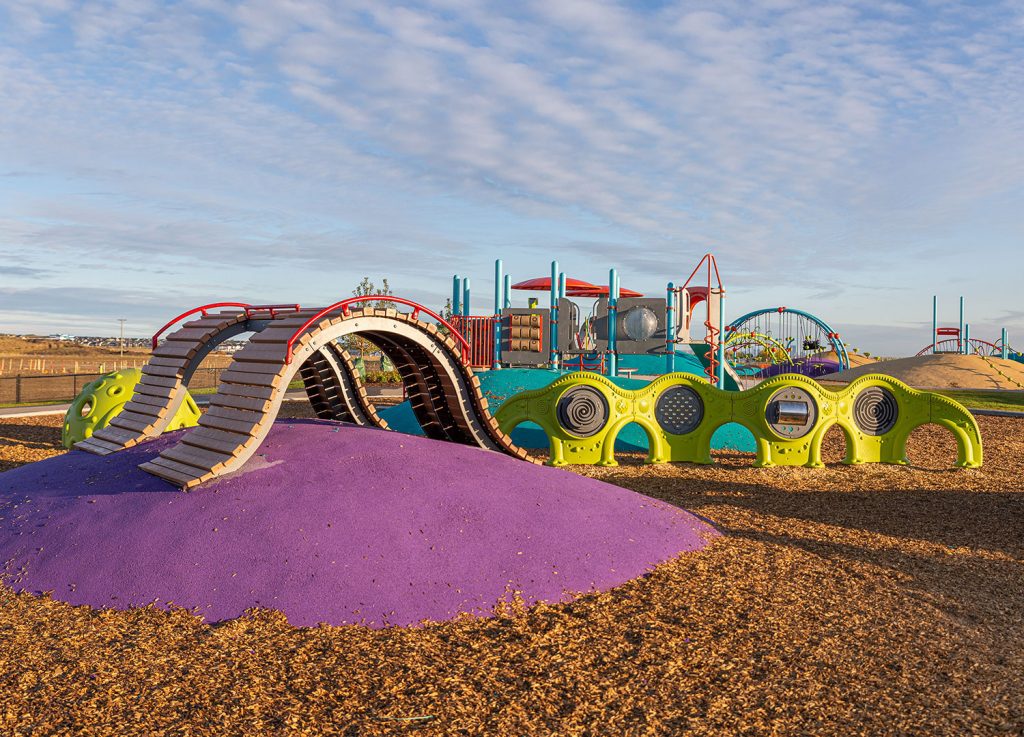 A diverse collection of builders is helping homeowners to put down roots in this 289-acre community, situated west of Macleod Trail between 194th and 210th Avenue S.W.
"It's really a perfectly located community," said Megan Starke, marketing manager at Anthem United, the developer behind the project. "Residents will have easy access to work and, at the end of the day, to home, with three major roads surrounding the community."
At final build-out, the community will be home to 7,000 residents. It will also feature a City of Calgary recreation centre, a high school, two playgrounds, a connected pathway network and a proposed LRT station.
Buyers can choose from a variety of home styles, including condo-fee-free townhomes, laned homes and front-drive-garage-style homes. Homes start in the $290,000s.
Crestmont View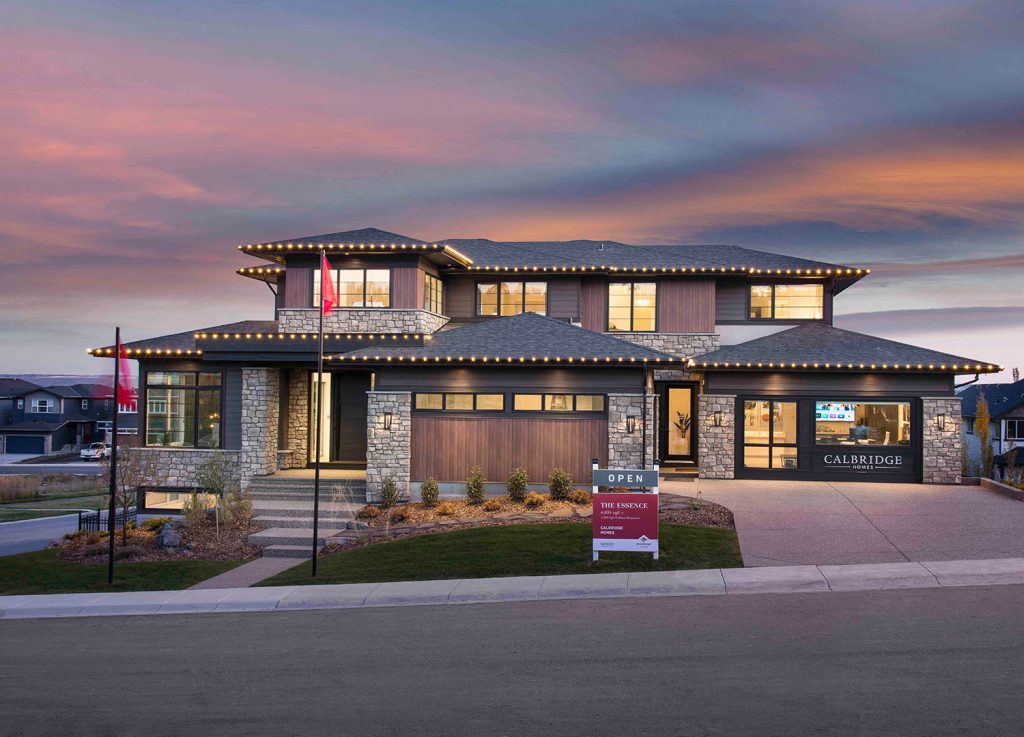 Located on the city's western edge across from Valley Ridge – close to a variety of popular amenities and a 15-minute drive from downtown – Crestmont View is an estate community and then some, according to developer Qualico Communities.
Offering 24 lots that range from 0.25 to 1.65 acres, the exclusive community features home sites with glorious mountain views and plenty of wide-open space.
The builder group of Augusta Fine Homes and Calbridge Homes recently released two showhomes – the Thompson, a 2,150 square-foot bungalow design, and the Essence, a 4,034-square-foot, two-storey model.
Although there are modest architectural controls in place, the sky is the limit when it comes to home designs in the community.
Pine Creek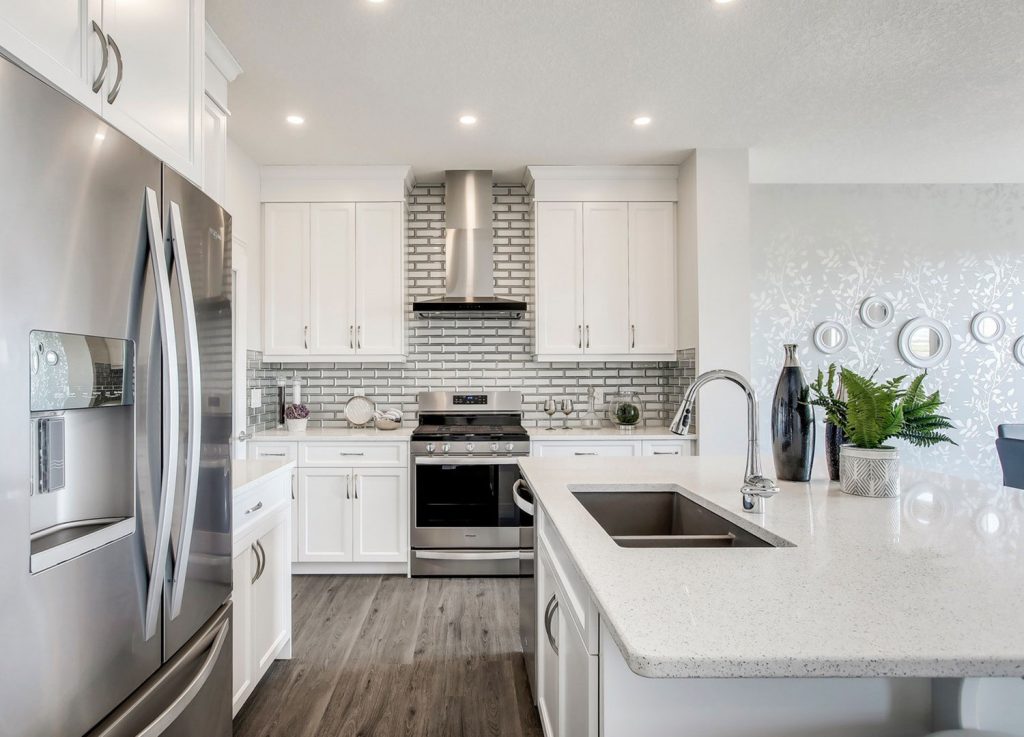 On the doorstep of some of southern Alberta's most beautiful landscapes, the intimate community of Pine Creek offers residents plenty of peace, quiet and tranquility. The community will span 120 acres of land packed with natural wetlands, parks, playgrounds and walking trails. The new neighbourhood also has a school site with sports field.
"It's definitely a smaller and more intimate community, where residents will know their neighbours," said project spokesperson Megan Starke.
Developed by Vancouver-based Anthem United, Pine Creek is located on Calgary's southern fringes along 210th Avenue S.W., close to the major access points of Stoney Trail and Macleod Trail. Paired and front-drive-garage-style homes are offered by Morrison Homes, Shane Homes, Sterling Homes and Trico Homes. Homes start in the $310,000s.
Sirocco at Pine Creek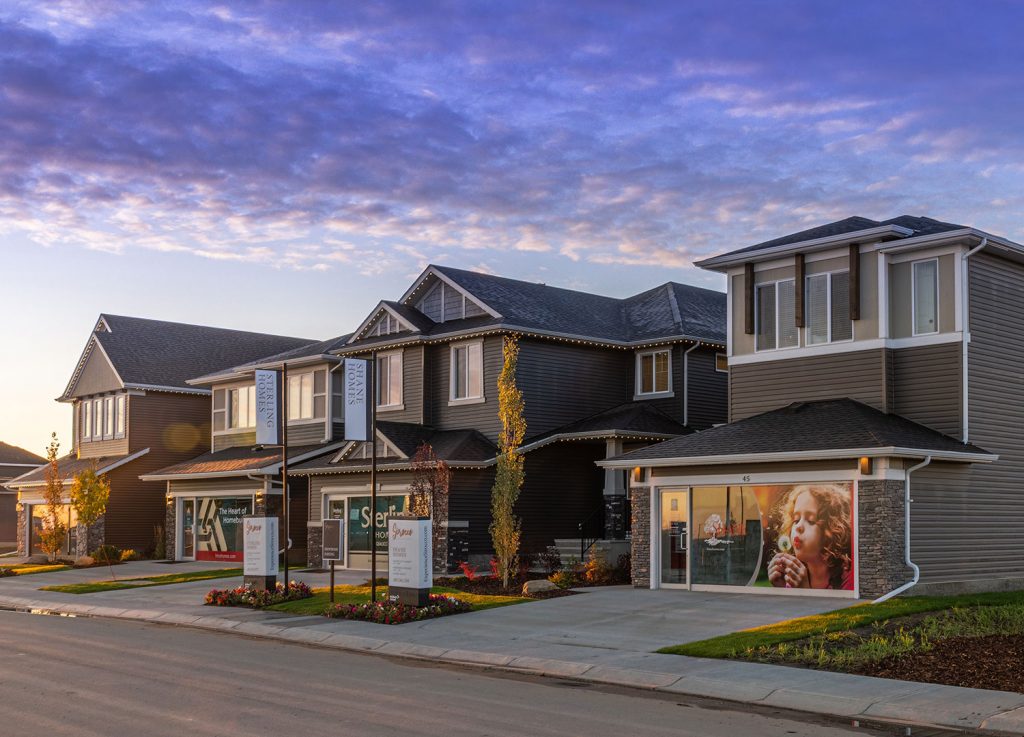 Situated in the sought-after southwest quadrant of Calgary, Sirocco at Pine Creek, another Anthem United development, will have golfers clamouring to live in this picturesque community centred around the Sirocco Golf Club. The clubhouse is less than 30 minutes away on foot and new homeowners will have access to membership opportunities through the builder group.
Sirocco will provide a variety of housing types and homes will be available along the golf course.
Buyers can choose from paired or front-drive homes arranged around three landscaped parks, five kilometres of pathways, a playground and a pond.
"What really sets Sirocco apart is the elevated landscaping and increased architectural detail," said Anthem United's Megan Starke. Homes start in the $390,000s.
Yorkville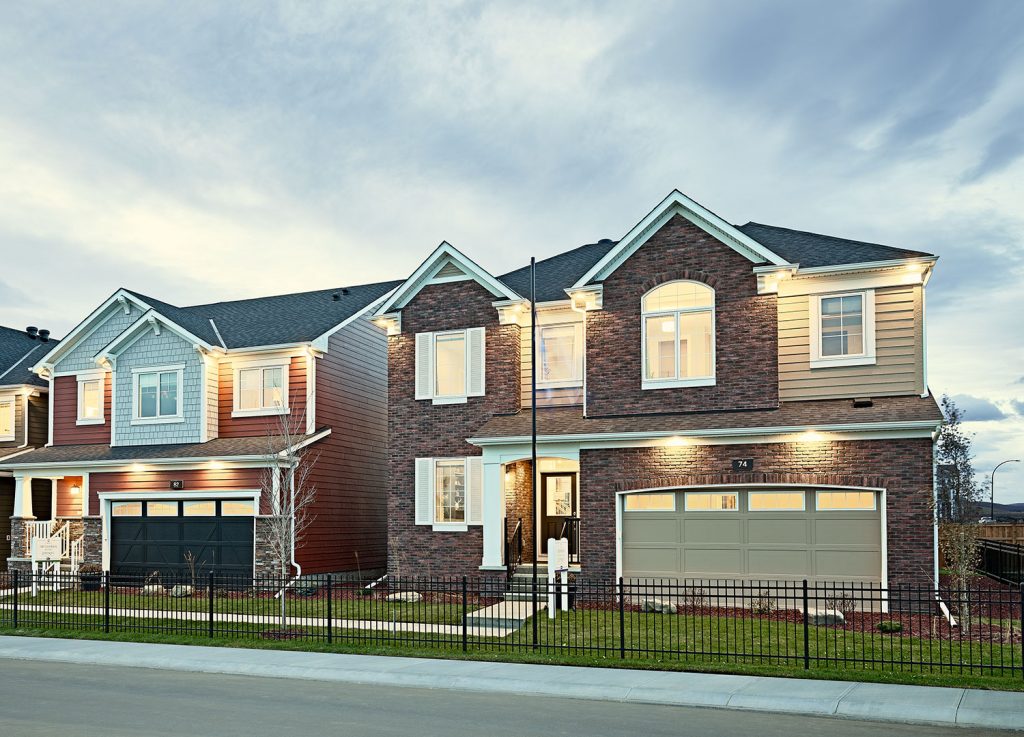 On Spruce Meadows' doorstep lies Yorkville, a community by Mattamy Homes that offers unique homes inspired by Brownstone and Georgian Colonial designs. At final build-out, the community will feature a mix of urban-style townhomes, rear-laned duplexes and single-family homes. Close to 2,500 families will eventually call Yorkville's brick-clad streetscape home.
Homes range from 1,177 to 2,720 square feet. Mattamy is the exclusive builder in the community and recently unveiled three new single-family, wide-lot showhomes – the Monarch, the Fullerton and the Smythe.
"These unique layouts provide the room to park a vehicle out front, with the space for a roomy veranda, wider windows and hallways, and larger rooms," said Karla Schultz, senior marketing manager at Mattamy Homes in Calgary. Homes start in the low $300,000s.
Tagged: Anthem United | Augusta Fine Homes | Belmont | calbridge homes | Calgary | Calgary Community | Calgary Real Estate | Calgary Real Estate News | Calgary Real Estate News | Crestmont View | Feature | Mattamy Homes | New Communities | New Communities | Pine Creek | qualico communities | Sirocco at Pine Creek | Sirocco Golf Club | Valley Ridge | yorkville
---
---
Connect With Us