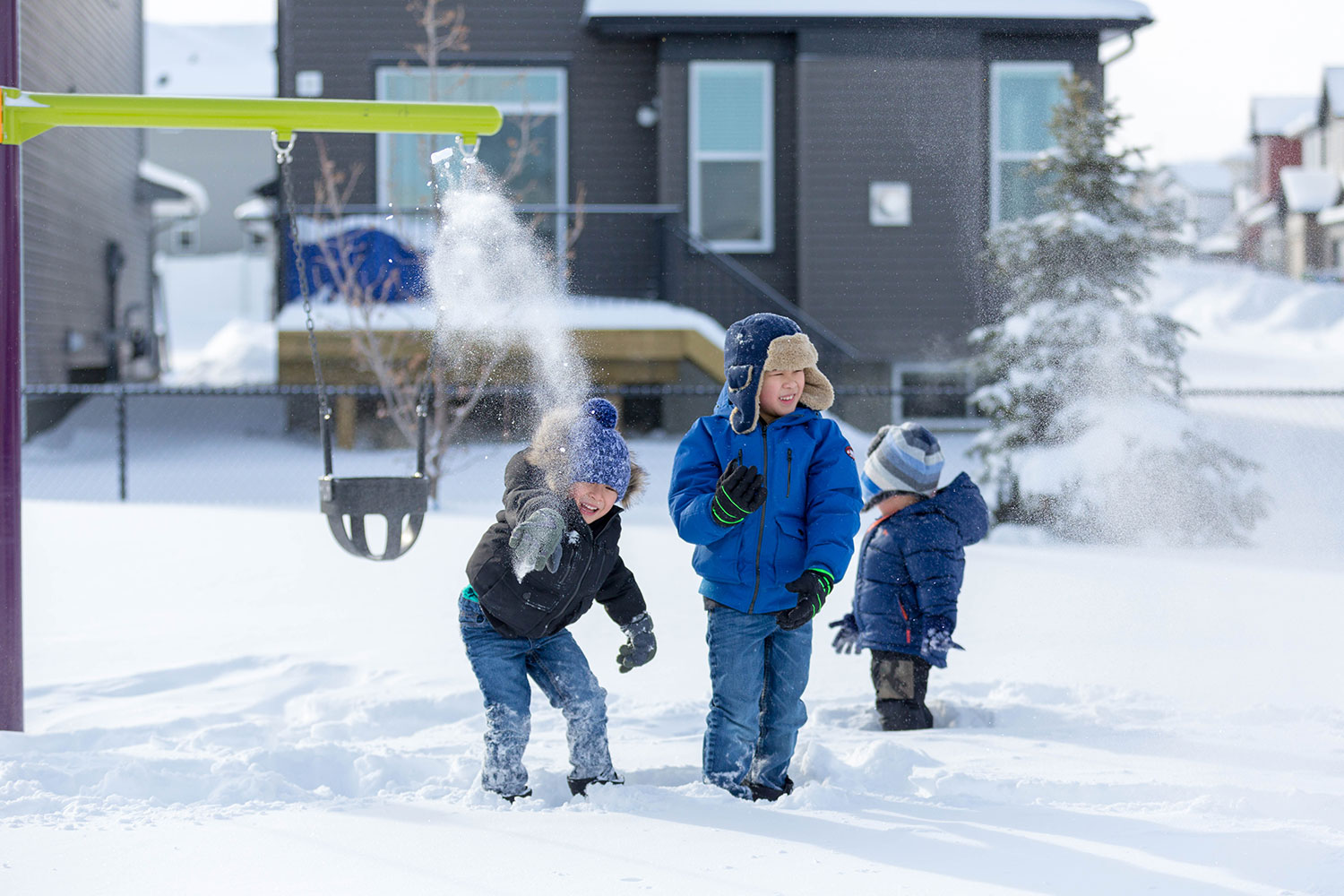 Courtesy Qualico Communities
March 20, 2020 | Barb Livingstone
Qualico Communities hopes to break ground on two new neighbourhood projects later this year
This spring promises to bring changes to both Calgary's natural and built landscapes, as two new developments from Qualico Communities sprout up in some of the most desirable areas of the city.
Together Ambleton in the northwest and Alpine Park (temporary name) in the southwest will see 6,500 to 7,200 new residents and are at various stages of planning and construction approvals, says Clark Piechotta, Qualico's associate director of development.
"Despite market woes, these are highly desirable areas that continue to see high demand, so we have no concern about buyers," he said.
Both are among the
14 new communities approved by city council in August 2018
.
Ambleton will sit on a quarter-section in the overall development area known as Glacier Ridge and will see 3,000 to 3,500 new residents in an anticipated neighbourhood mix of 1,000 single-family homes and more than 300 multi-family units.
The community's first homes will come from the southeast corner, immediately to the north of the Qualico's popular Evanston neighbourhood, which expects to sell its remaining lots through 2021.
Piechotta anticipates Ambleton will have five single-family/duplex builders and an additional one or two builders for its attached row/multi-family product.
Qualico hopes to begin subdivision ground construction this May, with showhomes opening in early summer 2021.
The community includes a 22-acre Calgary Catholic School District high school site, something the developer says is sorely needed in an area experiencing dramatic population growth.
Alpine Park is the temporary name of Qualico's new southwest community (the name is already being used by Dream Development for its nearby community project) in the Providence area structure plan. The area is bounded by Fish Creek Park in the north and the Tsuu T'ina Nation to the south.
Qualico's new neighbourhood will feature 1,200 to 1,300 single-family homes and one 4.2-acre multi-family site. All told, the community will house 3,500 to 3,700 residents.
The developer's structure plan has been resubmitted with land-use approvals expected by this October.
Piechotta says Qualico hopes to begin preliminary subdivision/utility construction by the end 2020 or early spring 2021, with showhomes anticipated by mid-2022.
The community will feature a 4.5-acre commercial site along local arterial 154th Avenue S.W., which will connect to the new southwest portion of the ring road.
Piechotta says Qualico has laid out the neighbourhood road network to follow views to downtown.
"In the middle of the development, there are no obstructions to those sightlines," he said.
Tagged: Alpine Park | Ambleton | area structure plan | Calgary | Calgary Real Estate | Calgary Real Estate News | Calgary Real Estate News | construction | Evanston | Feature | glacier ridge | New Communities | New Communities | northwest | Providence | qualico communities | showhomes | southwest
---
---
Connect With Us