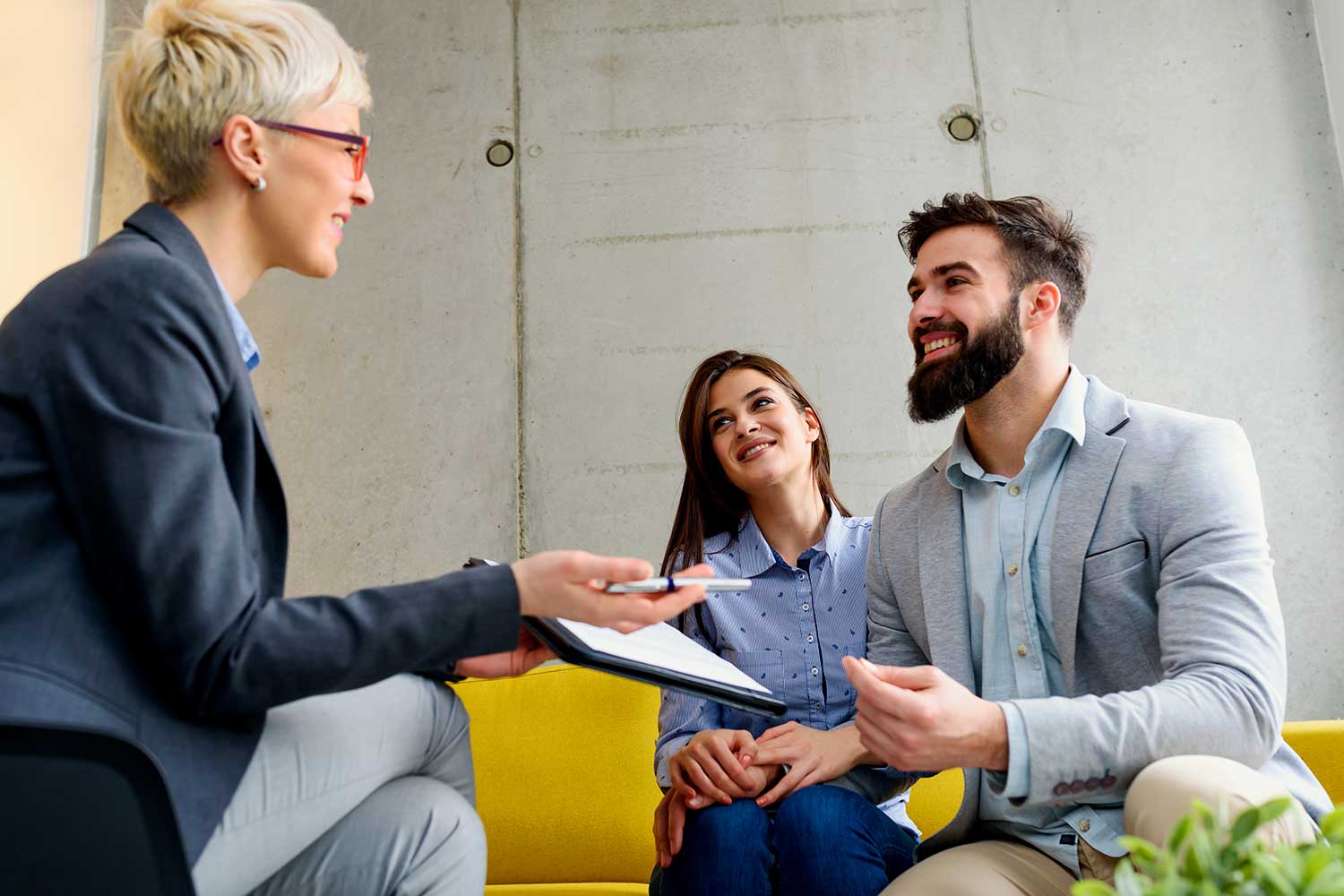 Getty Images
March 20, 2019 | Geoff Geddes
REALTORS® with eco-friendly designations provide many benefits for buyers and sellers
Saving the planet is a good thing, but if you can put some green in your jeans at the same time, all the better. As interest in homes with environmentally friendly features grows among buyers and sellers, the popularity of green designations for REALTORS® is also on the rise.
Realtors seeking these credentials have a few options. The National Association of Realtors (NAR) offers its Green Designation to agents who have learned about the issues of energy efficiency and sustainability in real estate. Candidates must complete a pair of courses and exams: "The Resource-Efficient Home" and "Representing Buyers & Sellers of Resource-Efficient Homes."
Licensed agents can also earn the Ecobroker® designation by meeting a set of requirements that includes completion of "Energy, Environmental and Marketing Training."
Finally, through the National Association of Green Agents and Brokers, Realtors can pursue one of two real estate professional designations: Accredited Green Agent and Accredited Green Broker.
Armed with a NAR Green Designation, RE/MAX Real Estate Central's Kim Avery is the founder and ECO Agent of the ECO Realty Team, which bills itself as one of the greenest and most technically advanced real estate companies in Calgary. She has seen firsthand how a green approach can benefit both buyers looking for a green home and sellers wanting to maximize the value of their home's green features in resale.
"The growth of green in real estate is not a trend, it's a movement." - Kim Avery, RE/MAX Real Estate Central
"Choosing a Realtor who specializes in green homes gives you access to specialized knowledge in a number of areas," said Avery. "They can assist in asking the right questions when it comes to furnaces, windows, insulation and other green building practices."
Green agents can also help clients navigate the EnerGuide evaluation, which provides an energy efficiency rating and label for homes that acts as a selling point for potential buyers.
"What you learn through these designations can be passed along to aid buyers and sellers in living a greener lifestyle and knowing what upgrades will be most beneficial," said Avery. "For example, an eco-friendly furnace has a lot more impact than 'green' carpets."
Agents also learn about green incentive programs through the City of Calgary for everything from windows to toilets.
"The growth of green in real estate is not a trend, it's a movement," said Avery. "As more homeowners switch to this way of thinking, such credentials will be the way of the future."
Tagged: Calgary | Calgary Real Estate | Calgary Real Estate News | City of Calgary | Ecobroker | EnerGuide | Feature | green homes | Green Living | National Association of Green Agents and Brokers | National Association of Realtors | REALTORS | REALTORS
---
---
Connect With Us