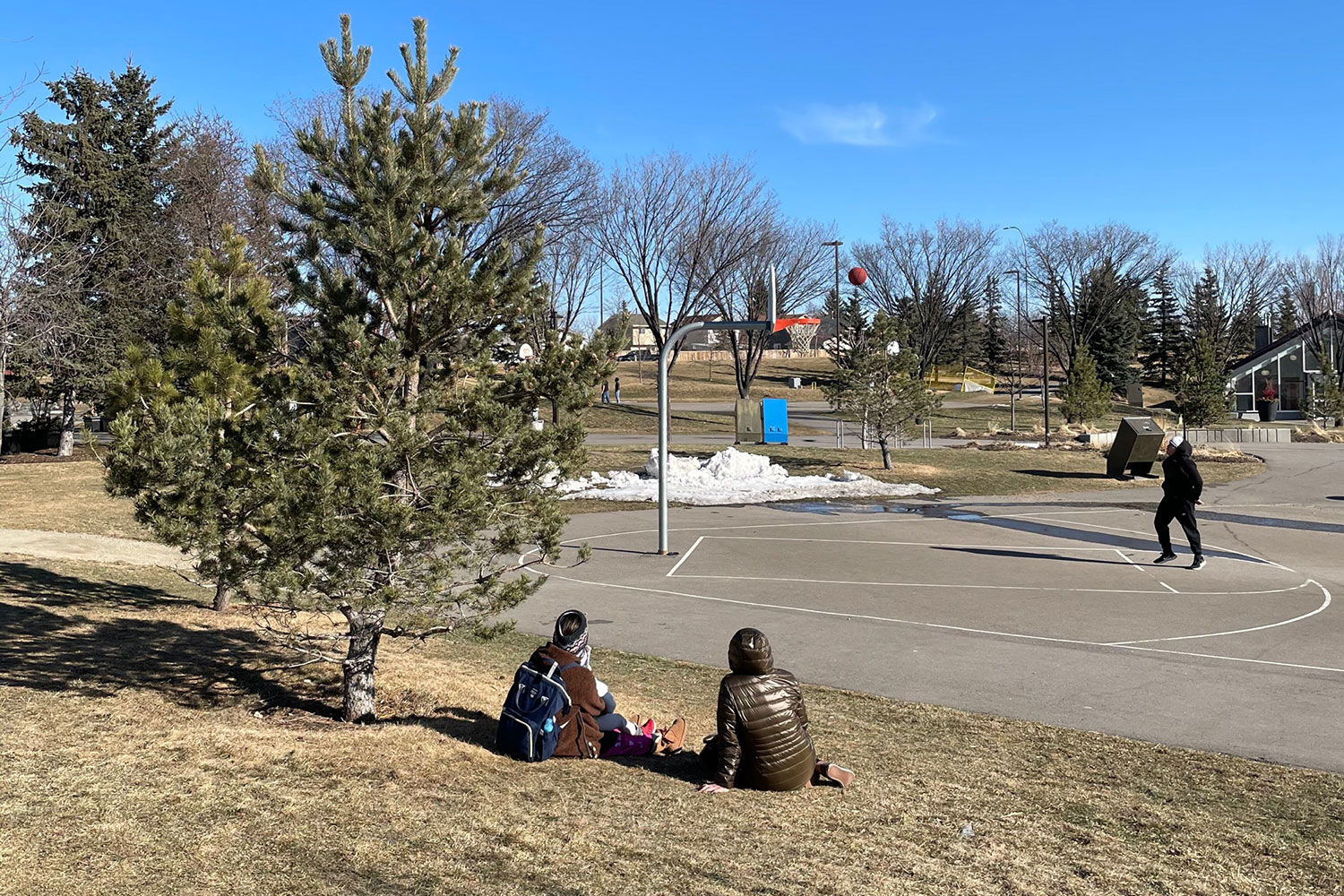 Cody Stuart / CREB®Now
March 16, 2021 | Cody Stuart
Prairie Winds Park provides unique opportunities for recreation and connection in northeast Calgary
When it comes to crowning Calgary's most eclectic park, it would be tough to top the assortment of activities and opportunities offered at Prairie Winds Park.
Situated on the edge of the northeast community of Castleridge, the park opened in September 1990 with a gazebo in the Grant MacEwan grove, where 90 trees were planted to celebrate the former Calgary mayor's 90th birthday.
The park then underwent a $11.9-million renovation between 2014 and 2017, which added


a host of new features to the 16-hectare park. Included in the long list of amenities now available in the park are a wading pool, spray park, zip line, cricket pitch, soccer field and tandoori oven.

"We really tailored the park's design to reflect the cultural diversity and character of the northeast community," said Michelle Wong, project manager for Prairie Winds' recent makeover.

Those design features include a walking path to create different accessible routes for senior Calgarians who use the park for their daily exercise, as well as larger picnic shelters that can accommodate the extended families that meet in the park – at least during non-pandemic times.

"We really tailored the park's design to reflect the cultural diversity and character of the northeast community." - Michelle Wong, Prairie Winds Park renovation project manager

"We know a lot of the folks who come to the park, they come with their extended families, so it's not just mom and dad and their two kids, it's their uncles and aunts and cousins and grandparents and whatnot," said Wong.

Another important and distinctive element of the park is the cricket pitch. Replacing an aging baseball diamond, the pitch is the ninth in the city and gives area players space to play a game that is becoming increasingly popular. The Calgary and District Cricket League, which has been active for more than 100 years, currently has more than 1,000 players.

The park also includes a public art piece. Titled "Seed Pod," the installation provides a




seating area and gathering place for those who make the trek up the park's popular tobogganing hill, which was retained through the renovation.

"Through the public engagement that we did, the hill was certainly a beloved feature of the park and something we would not be removing or taking away," said Wong. "So, one of the interesting things we've done is to create almost a hidden public art feature at the top."

Prairie Winds Park is located at 223 Castleridge Blvd. N.E. and is open to the public from 5 a.m. to 11 p.m. For more information on Prairie Winds Park and other City of Calgary green spaces, visit
calgary.ca
.
Tagged: Calgary | Calgary and District Cricket League | Calgary Parks | Calgary Real Estate | Calgary Real Estate News | Calgary Real Estate News | Castleridge | City of Calgary | Cricket | culture | Diversity | Feature | Grant MacEwan Grove | green space | park | Prairie Winds Park | Public Art | Renovation | Seed Pod | Soccer | Spray Park | Wading Pool
---
---
Connect With Us