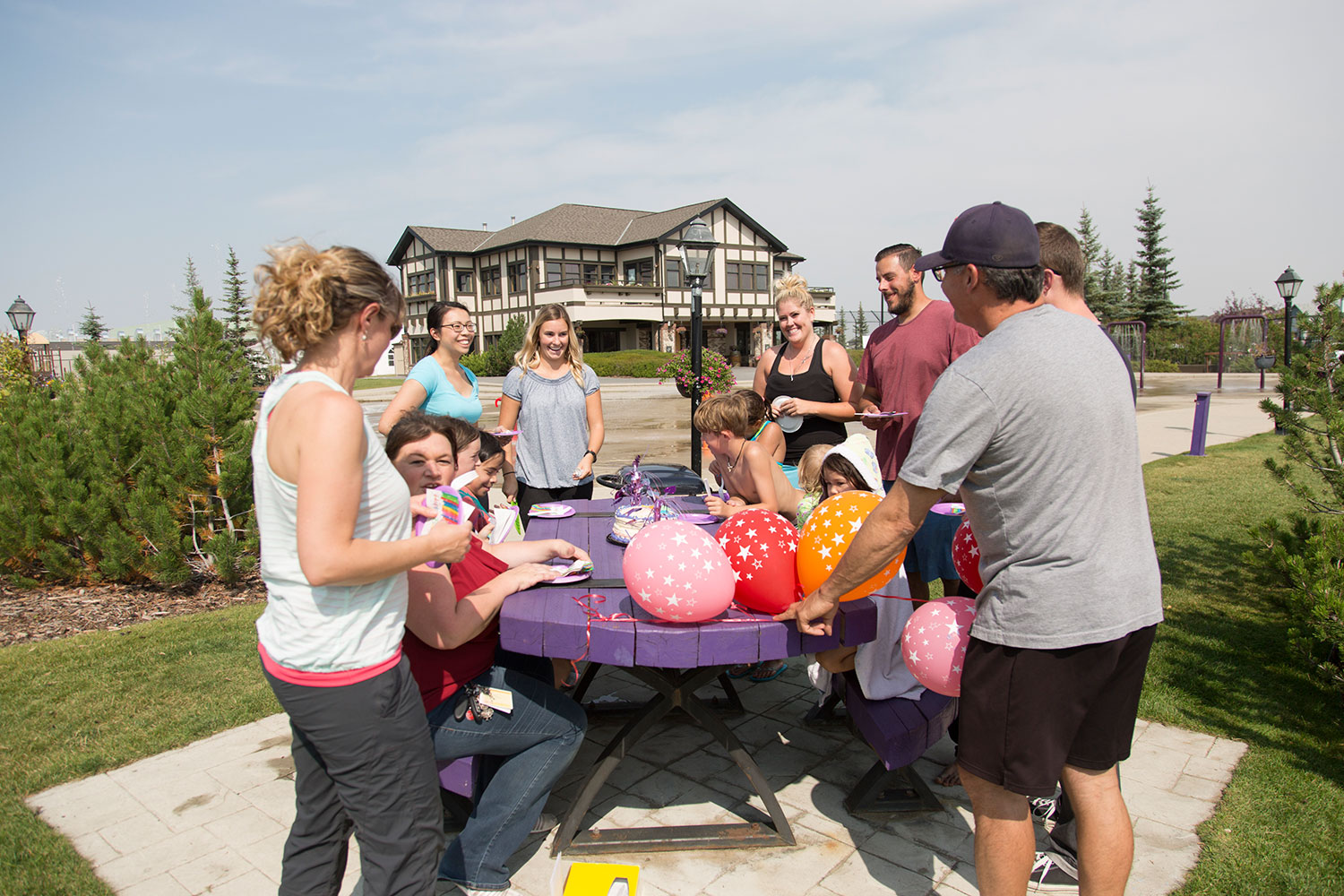 Courtesy New Brighton Residents Association
May 08, 2019 | Gerald Vander Pyl
Homeowners' and residents' associations bring communities together
Many Calgarians benefit from facilities and programs in their communities that are looked after by a local homeowners' association (HOA) or residents' association (RA).
Mike Mikkelson, president of the Lake Bonavista Homeowners Association, says HOA staff are stewards of the community's 50-acre lake and 25-acre park.
"Our responsibility is everything inside the fence," he said. "It's a 50-year-old property, so things always need to be maintained."
That maintenance includes cutting grass, keeping beach areas clean, providing recreational facilities and completing any necessary repairs.
In 2017, Mikkelson says, the association even opened a new 8,000-square-foot community building to replace the original one.
All properties in Lake Bonavista have a covenant on title requiring the owner to pay $288 in HOA fees annually, which Mikkelson says is a reasonable amount for use of a well-maintained, private lake and park.
"For that fee you get to use the tennis courts, and go fishing, and use the rowboats and canoes and kayaks and stand-up paddle boards, or go skating, or tobogganing on the hill – there's no extra fee to do that," he said. "It is a good deal, it's not even a dollar a day."
"The whole purpose is to bring out community members and get to know their neighbours and build that community spirit." - Carla Nikli, New Brighton Residents Association
Carla Nikli, general manager of the New Brighton Residents Association, says their RA looks after the community clubhouse and its outdoor facilities, offers programs and special events for residents, and even looks after enhanced landscaping and maintenance in the community, such as weekly mowing of boulevard grass in summer and extra snow removal in winter.
"Our mission as an RA is to enhance the quality of life in New Brighton. Everything we do is for the residents and to make their lives better," she said.
"Your community association is your civic voice for the community, whereas the residents association is there to establish and maintain the facilities, amenities and enhanced maintenance."
New Brighton residents have access to an outdoor ice rink that converts into sport courts and a splash park in the summer, as well as a playground, volleyball court, sandbox and two tennis courts.
Nikli says the RA's programs are offered for a price much cheaper than comparable ones outside the community, and they have something for everyone, from children to seniors.
They also have drop-in events for a few dollars, and seasonal events throughout the year that are usually free, such as the annual Stampede Breakfast that sees more than 6,000 residents in attendance.
"The whole purpose is to bring out community members and get to know their neighbours and build that community spirit," said Nikli.
Tagged: amenities | Calgary | Calgary Real Estate | Calgary Real Estate News | Community | Feature | HOA | homeowners association | Lake Bonavista | Lake Bonavista Homeowners Association | New Brighton | New Brighton Residents Association | New Communities | residents association
---
---
Connect With Us