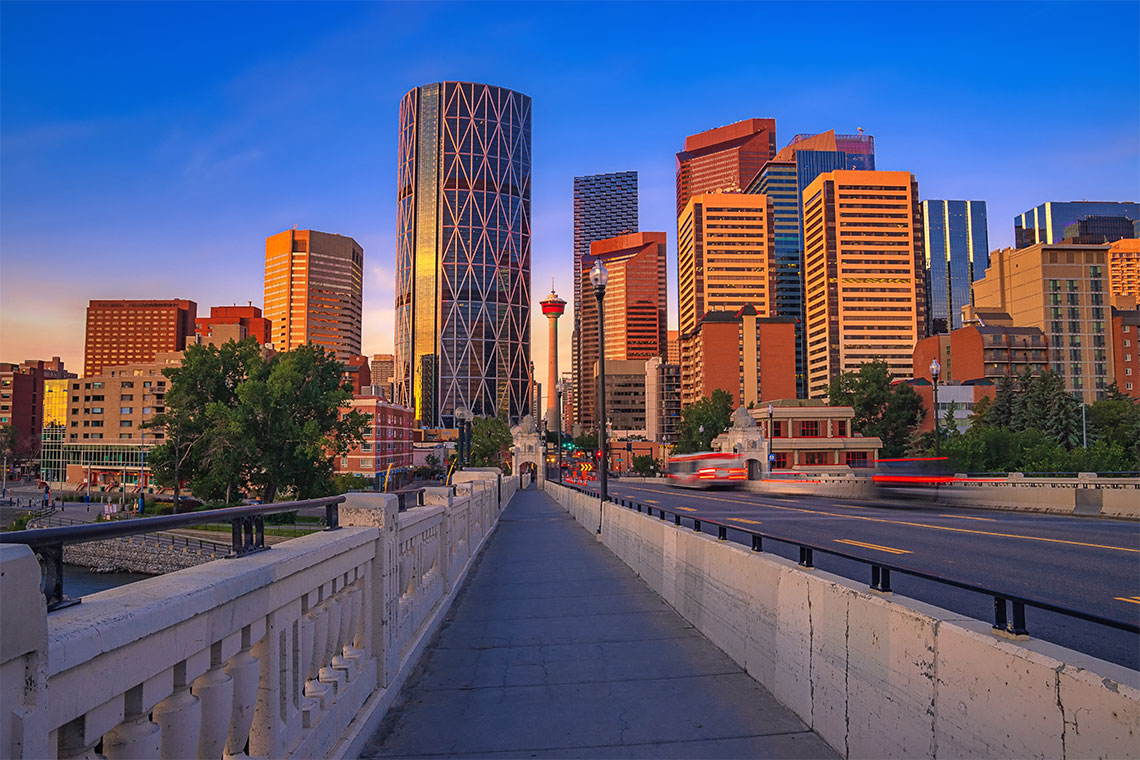 Getty Images
Oct. 21, 2021 | Tyler Difley
Real estate challenges lie ahead for Calgary's new mayor and council
As the dust settles after Monday's municipal election, Calgary's new mayor and council have many pressing issues to address in the weeks, months and years ahead, particularly in the real estate and housing sector.
Replacing longtime mayor Naheed Nenshi will be no easy task, but Calgarians decided former Ward 3 councillor Jyoti Gondek was the person for the job, delivering her to victory with 45 per cent of the citywide vote.
Gondek, who will be the first female mayor in the city's 146-year history, defeated runner-up and former Ward 11 councillor Jeromy Farkas, who captured 30 per cent of the vote. Former Ward 6 councillor Jeff Davison finished third with 13 per cent of the vote.
Prior to being elected to city council in 2017, Gondek spent three years leading the Westman Centre for Real Estate Studies at the University of Calgary's Haskayne School of Business. She has also spent several years as a consultant for a variety of clients in the energy and city-building sectors and holds a PhD in urban sociology.
Gondek will lead a largely new-look council, as only three incumbent councillors were returned to their positions at city hall: Peter Demong (Ward 14), Gian-Carlo Carra (Ward 9) and Sean Chu (Ward 4). Chu's win was controversial, after disturbing allegations about professional misconduct during his time as a Calgary police officer emerged the day before the election, and Gondek and several incoming members of city council are now calling for his resignation.
After some time away from municipal politics, former councillors Andre Chabot and Richard Pootmans will also be returning to city hall, emerging victorious in Wards 10 and 6, respectively.
In Ward 13, Dan McLean defeated incumbent Diane Colley-Urquhart by nearly 4,500 votes, while embattled councillor Joe Magliocca was ousted by Jennifer Wyness in Ward 2.
McLean and Wyness will be joined by seven other first-time councillors: Sonya Sharp (Ward 1), Jasmine Mian (Ward 3), Raj Dhaliwal (Ward 5), Terry Wong (Ward 7), Courtney Walcott (Ward 8), Kourtney Branagan (Ward 11) and Evan Spencer (Ward 12).
Once the new mayor and council are sworn in, the hard work begins. Several key issues that will need to be addressed include Calgary's downtown vacancy rate, property taxes, and policies surrounding new housing developments.
Finding new ways to bolster housing supply might also be on the policy agenda for municipal politicians, as Calgary's housing market has been one of the bright spots in the city's ongoing economic recovery, but supply has struggled to keep up with demand for most of 2021.
Detailed election results can be found on the City of Calgary's website.
Tagged: City of Calgary | City Council | real estate news | Downtown Calgary | Property Tax | mayor
---
---
Connect With Us