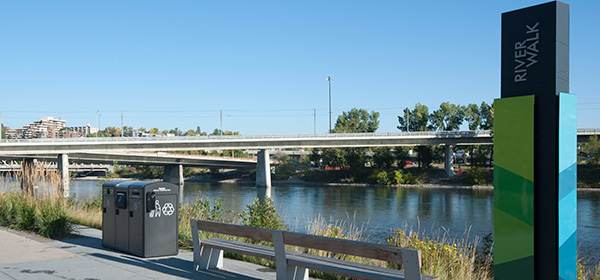 Nov. 28, 2014 | CREBNow
Budget #YYC: Water talks
Calgary City Council continued it's budget talks for
Action Plan 2015-2018
today.
This morning council continued its discussion on the city's utilities and environmental protection, including Calgary's water services.
"The numbers are extraordinary and I start to worry that we are building a system in water and wastewater we will just not be able to afford in future generations," said Mayor Naheed Nenshi to city staff.

* Courtesy City of Calgary. Read full report here.
Director of Water Resources, Rob Spackman explained cost growth is due to a number of things including growing demand on water as the city grows, uncertainties of climate change and increasing costs of treating and supplying water.
"Because of the demands on our water supply and our water system, it is prudent for us to provide alternate ways to provide water," he said.
The Action Plan report for Water Resources and Water Services identifies a key area of focus for 2015-2018 as Council Strategy H3, which looks at managing the interrelationships between flood protection, water quality and quantity and land use.
Tagged: Action Plan | budget | Calgary Community | City Council | City of Calgary | council | resources | water
---
---
Connect With Us