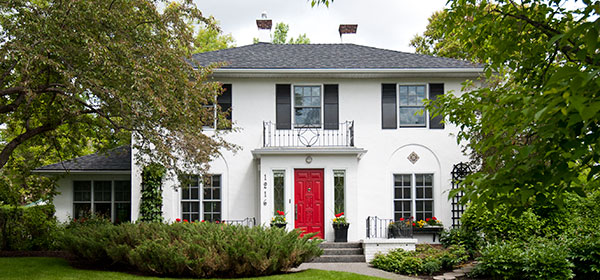 July 04, 2012 | Cody Stuart
A Return to Normal
Calgary is growing by leaps and bounds, and they've got the numbers to prove it.
According to the recently release Calgary Civic Census, Calgary'spopulation has reached 1,120,225 – an increase of 29,289 residents from April 2011. This represents a 2.68 per cent increase in Calgary's population, similar to the level seen in 2007 where population growth was 28,283 or 2.84 per cent. During the first quarter of 2012 alone, an estimated 26,910 people moved to Alberta from other provinces. "It's no secret that our population has been growing, we maintain our status as one of the largest growing and fastest growing major urban municipalities in the country," said Mayor Naheed Nenshi. "We have been seeing significant population growth almost every year since 1988."
The rise in the number of new Calgarians has been evident in the quantity of homes changing hands in the city. Although single-family monthly sales declined over the previous month, reaching 1,609 units in June, they were 16 per cent higher than levels recorded in June 2011.
Residential sales in Calgary totaled 11,752 for the first half of this year, a 16 per cent increase over the same period last year. The rise in sales has brought activity levels closer to longterm trends in the city.
"Our housing market is returning to normal levels of activity, supported by the improvements in our employment sector and rise in migration," said Ann-Marie Lurie, CREB®'s chief economist, noting the possible impact of impending alterations to Canada's lending guidelines. "Recent mortgage rule changes may dampen some of the gains in the resale market, but this is not expected to cause a full reversal of either sales or price growth, provided the global economic situation does not significantly worsen."
On July 9, the federal government will enact new rules governing mortgage lending and borrowing in Canada.
Included in the changes is a reduction of the maximum amortization period from 30 years down to 25 and a decrease in the amount Canadians can borrow when refinancing their homes, dropping the limit from 85 per cent of the value of the home to 80 per cent.
However, new listings are declining as consumers appear to delay putting units on the market until they see further price recovery. Despite the decline, with a current inventory of 3,817, the supply constraint has eased and the single-family market is moving towards more balanced levels.
"Overall, the Calgary market is trending towards long-term stability," said Bob Jablonski, president of CREB®. "Activity levels are consistent with our expectations, and are not demonstrating an overheated market. We've seen a slight lack of supply in single-family homes, but this is not the case in the broader residential market, including surrounding towns."
The single-family benchmark price for the month of June 2012 was $430,800, a 7.3 per cent increase over the previous year. Year-over-year price increases have been particularly strong in the recent months, in part due to the decline in months of supply. As the city moves towards balance, price growth is expected to ease in following months.
"Homebuyers are confident about the long-term prospects in our city, and continue to search for homes in those communities that align with their needs," Jablonski said. "People who are in the market to buy right now have to make their decisions quicker, but they are well informed and they continue to seek out value for their money."
While June sales activity showed a modest improvement over last year, year-to-date condominium apartment sales totaled 1,858, a seven per cent increase over the first half of 2011. Both monthly and year-to-date sales remain consistent with long-term trends. The rise in sales over the first half of the year combined with a decline in listings helped reduce the excess supply. With supply hovering just above three months, the condominium apartment market remains in balance.
The condominium-apartment market recorded a modest improvement in pricing, with a benchmark price of $246,300 in June 2012, a year-overyear price gain of 1.5 per cent. The condominium-townhome benchmark price grew by 3.3 per cent over 2011, and is now $278,000.
"Recent reports have mentioned an overvalued Canadian housing market,and it is important to note that the Calgary market has already recorded a correction," said Lurie, who noted benchmark prices in the entire CREB® residential market remain eight per cent below peak levels.
"Alberta was slow to recover from the recession, but this year our province is expected to lead the country in economic growth. This growth will continue to support gains in full-time employment and encourage positive momentum in our local housing market by way of both demand and price recovery," she said.
Tagged: Calgary | Calgary Real Estate News | Growth | Home Buyers | Home Sales | Housing Market | Mayor Naheed Nenshi | Mortgage | Single-Family
---
---
Connect With Us