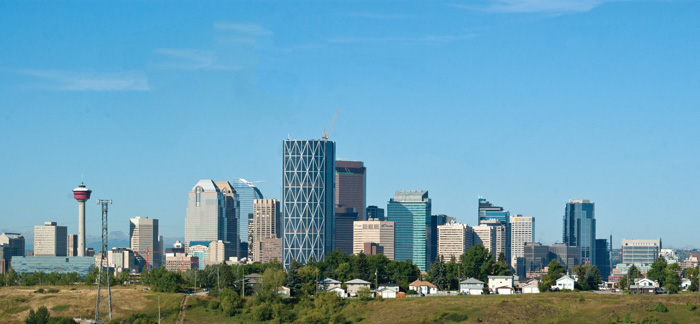 April 05, 2013 | CREBNow
Test Your Knowledge: City of Calgary Planning Process
The City of Calgary is constantly changing and evolving. New homes are being built and people continue to move and grow their families here necessitating in kind, growth of infrastructure, amenities and more. How much do you know about the City's planning processes?
1>> The City's engage! Policy and Framework outlines five cornerstones upon which the engagement framework at the City is built, including:
a. Accountability
b. Transparency
c. Commitment
d. All of the above
2>> What is the Triple Bottom Line?
a. An obstacle course performed by City aldermen on a yearly basis
b. A decision-making, planning and reporting policy
c. Mayor Naheed Nenshi's favourite sandwich
d. A new stop on Calgary's LRT line
3>> In what year was a new Municipal Development Plan and Calgary Transportation Plan put into effect as a result of the Plan It Calgary process?
a. 2008
b. 2009
c. 2010
d. 2011
4>> The Municipal Government Act provides the legal framework for making planning decisions at the municipal level.
a. True
b. False
5>> Implementation planning is a means of implementing policy documents. Examples of implementation tools would be:
a. Land use redesignations
b. Development permits
c. Building permits
d. All of the above
6>> Calgary's population is expected to double over what period of time?
a. 25-35 years
b. 40-55 years
c. 50-60 years
d. Never
7>> What is an Area Structure Plan?
a. Provides the basis for more detailed levels of planning and are approved either by bylaw or resolution of council
b. A plan for a new Calgary restaurant named Area
c. A mathematical equation used to determine Calgary's land area
d. A report released by the Alberta Real Estate Association
8>> Alberta's Municipal Government Act requires each municipality adopt a Land Use Bylaw.
a. True
b. False
9>>What general rules are included in the Land Use Bylaw?
a. Landscaping
b. Airport vicinity
c. Parking
d. All of the above
10>> What is the Calgary Heritage Strategy?
a. A long term approach to support preservation of Calgary's historic resources
b. A strategy to turn all Calgary buildings 100-years or older into businesses
c. A strategy to turn the community of Inglewood into a theme park
d. A strategy to store all of Calgary's historical records in the Calgary Tower
Answers: 1.d 2.b 3.c 4.a 5.d 6.c 7.a 8.a 9.b 10.a
Tagged: Calgary Community | Calgary Real Estate | Calgary Real Estate News | City of Calgary
---
---
Connect With Us