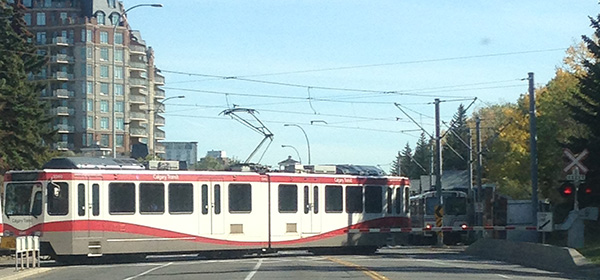 Dec. 07, 2012 | CREBNow
Calgary Waiting on Four-Car CTrains
To accommodate a growing ridership, Calgary Transit has begun construction on several LRT station platforms in preparation for the operation of fourcar trains as opposed to the usual three.
Work has already started on the Fish Creek-Lacombe and Heritage stations with an expected construction duration of five months. Chinook Station construction is expected to begin this year, though Transit has marked likely closure in 2013. The 39th Avenue and Banff stations have an expected construction start date of next year or the year after. The Calgary Herald reported the four-car trains, an expected alleviation to the city's currently stuffed at rush hour three-car trains, have been on Calgary Transit's docket since 2008.
The four-car delivery has been held up in part because of delays in getting provincial grants via the Green Trip transit program.
"If we delay the purchase much longer, it will be hard to deliver those cars on time," transit director Doug Morgan told the Herald.
Calgary Transit ridership has steadily increased over the past few years with 94,368,000 trips in 2010, 96,215,000 trips in 2011 and a budgeted 96,377,500 trips for this year. As far as customer satisfaction for transit riders, Calgary Transit reported 72 per cent satisfaction in 2009, 65 per cent in 2010 and 67 per cent in 2011.
Tagged: Calgary Community | Calgary Real Estate | Calgary Real Estate News | City of Calgary | Transportation
---
---
Connect With Us