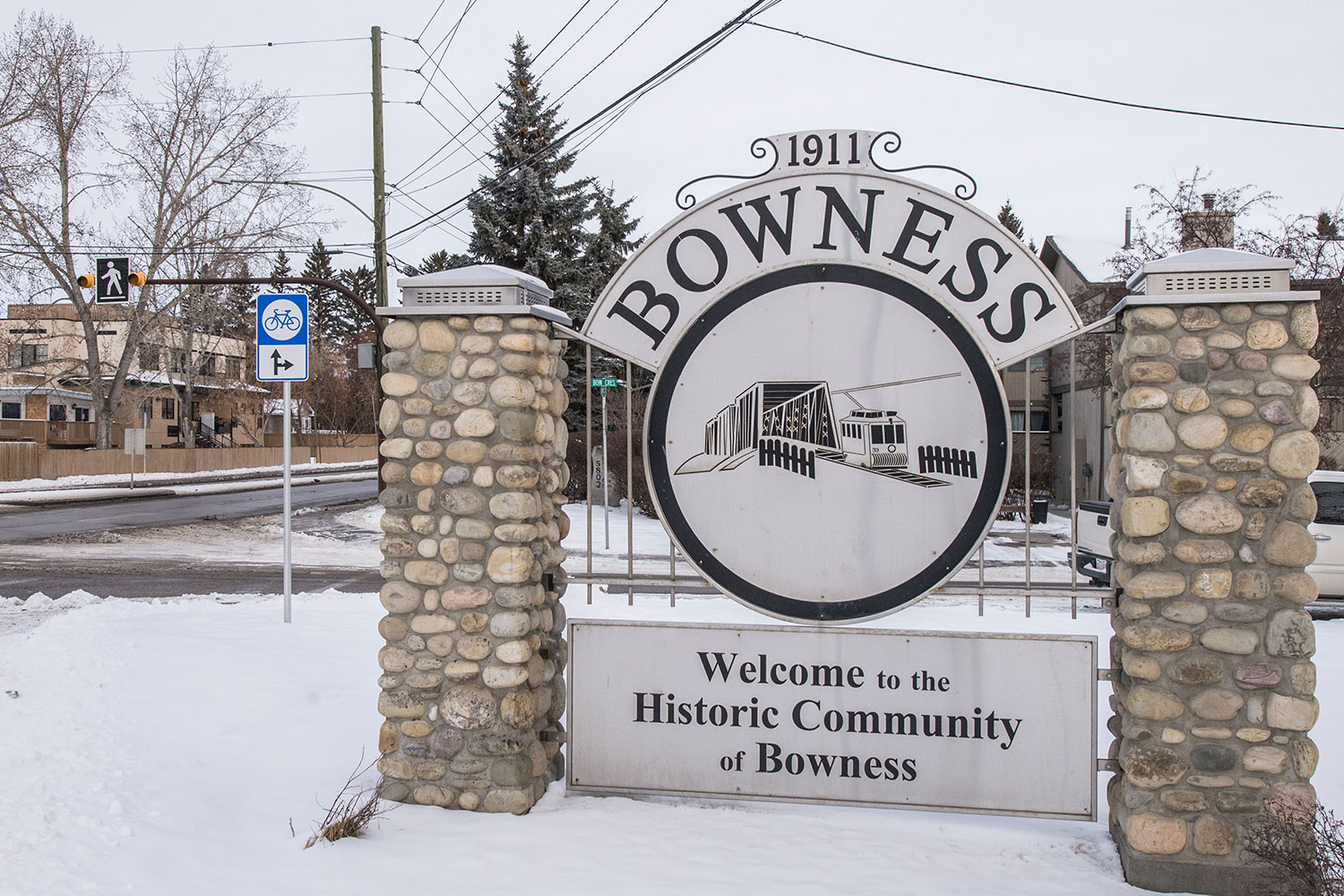 Cody Stuart / CREB®Now
Feb. 28, 2020 | Cody Stuart
My Neighbourhood: Bowness
Inhabited by First Nations people long before settlers had notions of calling the banks along the Bow River home, the Bowness/Montgomery area has a history that predates most communities in Calgary.
Bowness would later become one of the city's first satellite communities, complete with its own streetcar line, as part of a scheme by landowner John Hextall to develop an exclusive suburb "in a natural scenic setting of great beauty."
Growing into a town of its own in the years following the Second World War, Bowness would be annexed by the City in 1964. More than 50 years have passed since, but Bowness has retained the feel of a small-town community all its own. With it's original main street still adorned with independent businesses, it's easy to feel transported back to a time when Calgary was still a burgeoning city on the Prairies.
Although they've only called Bowness home for a little over a year, Lysa Hartman and her family have already discovered what makes the community such a compelling place to live. While the adventurous family can often be found away from the community, travelling or camping in the great outdoors, what attracted them to the neighbourhood is much closer to home.


CREB®Now: Why is Bowness a great place to live?

Hartman: We love Bowness because it almost feels like its own small village – away from the city, but still very close to the city. It is close to the mountains, the river, the pathways, Canada Olympic Park and Bowmont Park to name a few. For this reason, it draws many like-minded people who are interested in similar passions as my family, namely being outdoors.

CREB®Now:?What are your favourite spots in the community?

Hartman: There are so many, but I would say Bowness Park is our favourite. People from all over the city drive to come to Bowness Park, yet it is in my backyard and we can run or bike there as a family, right along the river the whole way. Whether it is summer or winter, there are always activities there – paddle boating, canoeing, the splash park in the summer, and ice skating and fire pits in the winter. Last year, a skatepark was also built in Bowness, which is a big draw for my family. My favourite local business is Light Cellar for all my superfood needs. Again, a business that people drive to from all over the city and it's right across from my house.

"While I would certainly welcome more amenities, I also want to see the small businesses that have been around forever continuing to thrive and not being taken over by some of the larger big box stores." - Lysa Hartman, Bowness resident

CREB®Now:?What is the biggest challenge facing the community?

Hartman: I certainly am not going to pretend to be aware of all the challenges that Bowness faces, as I have only been a resident for the past 15 months. In my mind, it will be how Bowness will manage gentrification while trying to maintain it's small-town vibe, which draws so many people to it. While I would certainly welcome more amenities, I also want to see the small businesses that have been around forever continuing to thrive and not being taken over by some of the larger big box stores. The Bownesian Grocer, for example, has recently released that they are facing a potential closure and that makes me sad. Bowness will need to update some of its infrastructure to continue to attract new residents and families, but hopefully not at the expense of losing longtime residents and what makes it unique. The potential of a flood barrier along the river is also being met with mixed reviews and will be a bone of contention moving forward.

Tagged: Bowmont Park | Bownesian Grocer | Bowness | Bowness Park | Calgary | Calgary Community | Calgary Real Estate | Calgary Real Estate News | Calgary Real Estate News | Canada Olympic Park | City of Calgary | Feature | John Hextall | Lysa Hartman | Montgomery | Q&A
---
---
Connect With Us