Cody Stuart / CREB®Now
April 24, 2019 | Barb Livingstone
Chinatown residents and businesses have high hopes for new cultural plan
Calgary's Chinatown is small but unique, blessed with the iconic Centre Street Bridge, a vibrant cultural centre, a prime location along the Bow River and a history stretching back more than 100 years.
It will also have the first cultural plan for any neighbourhood in Canada – perhaps in North America – that will help inform Chinatown's new local area plan, a plan last updated more than three decades ago.
Council recently approved $500,000 to develop both plans, with administration to report back this fall on what the scope of that work will entail.
The existing area plan, says City of Calgary senior planner Fazeel Elahi, fails to meet the goals of both Calgary's Municipal Development Plan and its Transportation Plan.
Updating Chinatown's future planning guidelines is particularly critical, as construction of the Green Line LRT project looms (including a Chinatown station) and the existing area plan is "silent" on densification and mixed-use projects, including those driven by transit-oriented development.
The new plan's guiding principles recognize that any new development must reinforce the distinct cultural and heritage character of Chinatown, says Elahi, and will ensure developers and individuals can look at the new plan and be clear on the opportunities and requirements that exist.
Janet Lavoie, business strategist with the City's arts and culture group, says the cultural plan will look at heritage, intangible assets and cultural resources already in place, while continuing conversations with the Chinatown community about what "it deeply cares about."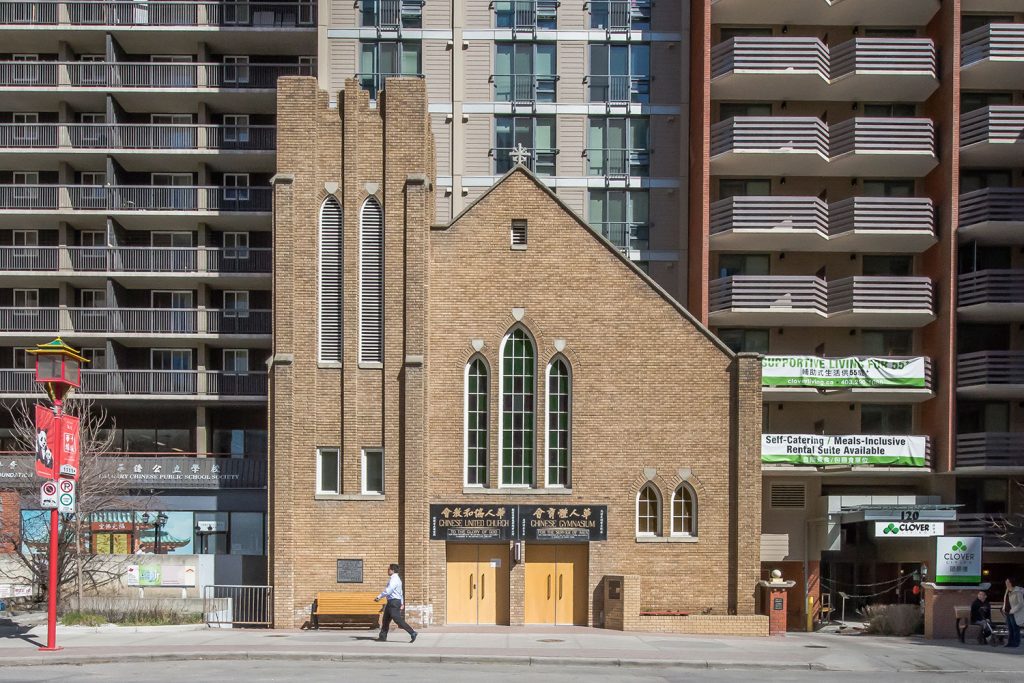 It will also consider the importance of Chinatown to all Calgarians, as well as to economic revitalization and tourism.
Grace Su, co-ordinator of the Chinatown Community Stakeholders Committee and chair for Chinatown's Business Improvement Area, says "bravo" to the City's approval of a cultural plan that will ensure the area is not "a cookie-cutter community."
Ever since a controversial redevelopment application in 2012, Chinatown residents and business owners have come together to provide input on a variety of issues, including signage, commercial/residential development, walkability and parking. Consultation, Su says, has grown the trust between Chinatown and the City, fostering a desire to work as partners on the community's future.
"We are a residential, local, mixed-business area that we want to continue, while being both a local and tourist destination," said Su.
That original land-use application from 2012 is still in play. The proposal from El Condor Lands is to redevelop a one-city-block parcel that is currently a parking lot across from the Calgary Chinese Cultural Centre.
The City Planning Commission approved a development permit late last year for two 28-storey residential towers (560 units), a 12-storey hotel (150 rooms) and 25 retail/restaurant units at ground level.
Three appeals of the commission's decision are to be heard this June.
Tagged: area plan | business improvement area | Calgary | Calgary Chinese Cultural Centre | Calgary Community | Calgary Real Estate | Calgary Real Estate News | Calgary Real Estate News | Chinatown | Chinatown BIA | City of Calgary | cultural plan | El Condor Lands | Feature
---
---
Connect With Us