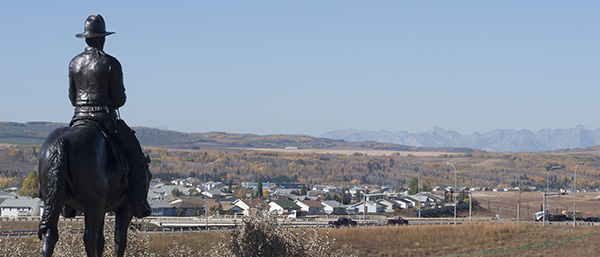 Oct. 08, 2014 | Cody Stuart
New pool, curling rink for Cochrane
$45-million centre highlights town's continued growth
Big things are in store for Calgary's western neighbour.
The Town of Cochrane voted 6-1 in favour of a new $45-million aquatic and curling centre last week – the largest project ever approved in the growing community.
Financed by the town, Rocky View County, provincial/federal grants, developer fees and a fundraising campaign, the design plans for the new 130,000 square-foot facility call for a 25-metre lap pool, a wave pool, hot tub, "lazy river" and an outdoor splash park. "We've talked to many people who are eager for this project to move ahead," said Cochrane Mayor Ivan Brooker. "With this plan for fundraising in place, we now have a great way for the community to get involved and help keep things moving forward."
The new facility will be located near the existing Spray Lake Sawmills Family Sports Centre along the Bow River. Shovels are expected to break ground next spring.
Also included in the facility – which has secured local builder Jayman as a name sponsor – will be six curling rinks. While the new rinks will be state-of-the-art — and can be used for public skating and hockey — their inclusion represents an important link with the town's history. First established in 1913, the Cochrane Curling Club dates back to when the town's population numbered just 395.
In fact, while Cochrane has grown to 18,750 residents from just 800 in 1971, the town has managed to preserve much of its heritage to this day.
Tagged: aquatic | Cochrane | Cochrane Curling Club | curling | Feature
---
---
Connect With Us