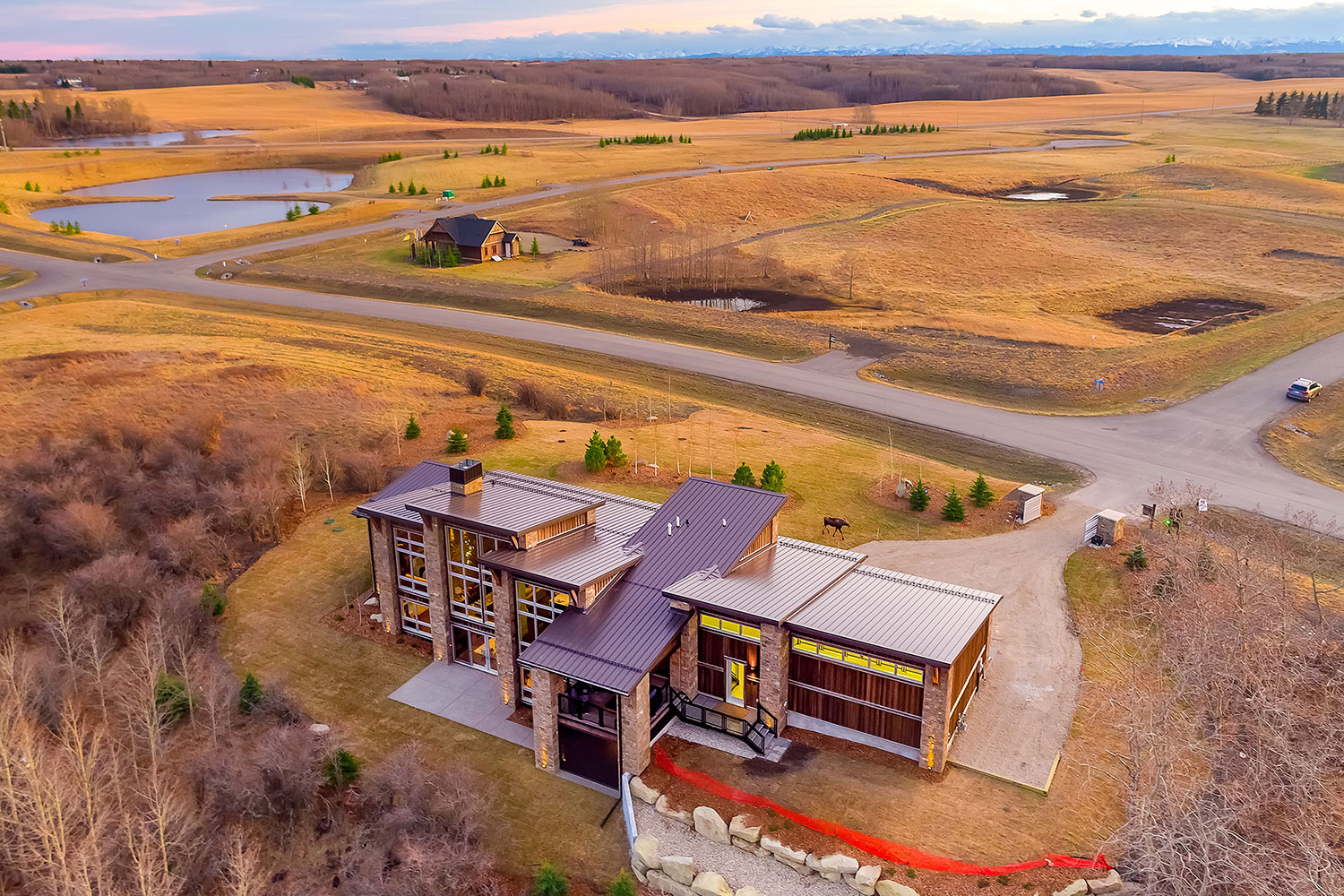 Courtesy McKinley Masters
Feb. 23, 2018 | Marty Hope
Love of the land
Silverhorn acreage development focuses on conservation and enhancement of nature
For 25 years, Mark Kwasnicki has not only been living in the Bearspaw area on the doorstep of Calgary's northern boundary, he has also been building large, custom homes for some who would become his neighbours.
He knows what people want when it comes to acreage homes – including the high-end construction specs, impressive designs, and all the bells and whistles – but he also knows what they want from the development itself.
That knowledge is reflected in the fact that his company, McKinley Masters, has received several Calgary housing industry awards for $1-million-plus homes.
Now, Kwasnicki has drawn from what he has learned over years of building acreage and estate homes to create an 87-home "conservation" development called Silverhorn.
"In our conservation development, we pay as much attention to preserving and enhancing the natural surroundings as we to do the design and construction of the homes being built," said Kwasnicki.
Kwasnicki recruited the services of the Calgary office of IBI Group, a globally integrated architecture, planning, engineering and technology firm, to assist with his vision.
"In our conservation development, we pay as much attention to preserving and enhancing the natural surroundings as we to do the design and construction of the homes being built." - Mark Kwasnicki, McKinley Masters
The conservation-planning considerations the partnership introduced included how to create the most value with natural open space and how to preserve the largest amount of open space possible, while ensuring there was an appropriate amount of space to build houses, roads and required utilities.
"Areas where trees had to be removed for roads and utilities, for instance, will be harvested and replanted elsewhere on the property," said Kwasnicki.
In the end, as much as 50 per cent of the 280-acre, exclusive community will be left in its natural state.
Each home site measures between 1.3 and 2.1 acres, and is priced from $475,000 to $630,000.
"A lot of time and effort has gone into preserving and enhancing the natural beauty of the land, and into reducing the footprint of the homes," said Kwasnicki.
What the final Silverhorn plan includes, for those people considering an acreage lifestyle, is a sense of stewardship of the land, a strong blend of tree stands and open space, natural wetlands, and a pathway system meandering over 12 kilometres. On top of that, the community offers a treated septic system, connection to the Rocky View Water Co-op, lighted roads, high-speed internet, and fast access to Calgary and Cochrane.
"One more thing, all lots have a no-touch zone surrounding the building envelope where landscaping is not allowed," said Kwasnicki. "We encourage people not to cut the grass."
Located on Township Road 262 between Bearspaw Road and Lochend Road, Silverhorn has been designed as series of cul-de-sacs, each with space for four or five homes separated by groves of trees.
"People typically looking at this type of lifestyle want a sense of community in a rural setting, allowing them to enjoy the solitude," said Kwasnicki. "The pathways provide an opportunity to meet neighbours who probably live there for the same reasons you do."
As for the homes being built by McKinley Masters, Maillot Custom Homes and West Ridge Fine Homes, Silverhorn favours the Mountain Contemporary architectural style. The hallmarks of these homes include high, sloping roofs, lots of large windows, stone and wood accents on the exterior, and elegant, yet casual, interiors with plenty of private and family spaces.
For a niche development, Kwasnicki is happy with the progress to date. Since opening showhomes in 2014, 15 of the 35 homes in the first phase have been sold. Soon, ground will be broken on the second phase of 43 lots, leaving 11 homes for the third phase.
Tagged: acreage | Bearspaw | Cochrane | conservation | Feature | IBI Group | Maillot Custom Homes | Mark Kwasnicki | McKinley Masters | nature | Rocky View County | Rocky View Water Co-op | Rural | Silverhorn | Surrounding Areas | West Ridge Fine Homes
---
---
Connect With Us