CREB®Now Archive
Dec. 04, 2019 | Donna Balzer
December in the garden: Grow better in Calgary's southeast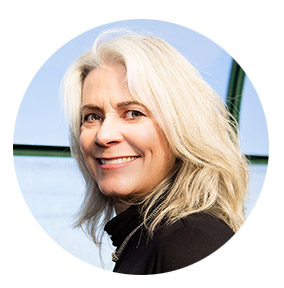 If you are a Calgary gardener looking to find a better place to grow in the city, take a closer look at properties in the southeast.
Growing is easier as you go south because the elevation gradually drops, which means milder weather overall. The elevation of Rocky Ridge in the northwest, for instance, is more than a football field higher than in Riverbend in the southeast (from 1,265 to 1,020 metres). This means more hail, cool winds off the mountains and a shorter, frost-free season from one corner of the city to the other.
When I first moved to southeast Calgary, I enjoyed the forest in my backyard and the ease of gardening that came with the Riverbend neighbourhood along Carburn Park.
We had a longer growing season, spent more time outdoors and grew more trees, but those trees are competitive and take up a lot of soil real estate.
Wherever you live in the city, my strategy for growing under trees is the same: I use containers. Currently, the containers I use are made of fabric derived from recycled plastic water bottles, with brand names like Root Pouch and Smart Pot.
I place grow bag containers on top of wood mulch spread out over tree roots. Fabric growbags eliminate water-logged roots because the bags breathe. This means oxygen is available to roots and microbes in the soil, even during periods of heavy rain. Fabric bags also stay moist longer than regular pots during dry spells because they wick moisture up from the ground.
Potatoes and trees usually don't grow together. Both are greedy and want all the available root space, moisture and nutrients. Yet, potatoes grow like crazy in their individual fabric bags, while tree roots beneath them are free to fill the natural soil. This year I raised 100 pounds of potatoes in fabric bags under trees.
If you are growing in Calgary's garden haven, the southeast, then take advantage and grow more in the ground and on top of the ground in containers.
The gentle drop in elevation in any neighbourhood is a bonus, but in a city as big as Calgary, the difference from northwest to southeast is dramatic.
For more great garden information, visit
donnabalzer.com
.
Tagged: Calgary | Calgary Real Estate | Calgary Real Estate News | Donna Balzer | Elevation | Garden | Gardening | Gardening | Guest Column | horticulture | House & Home | southeast
---
---
Connect With Us