Feb. 28, 2019 | Donna Balzer
March in the garden: three tips for improving your home's curb appeal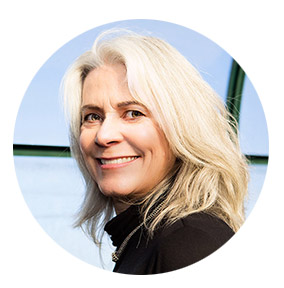 If you are looking to dress up your house, here are three tips to help boost your home's curb appeal.
1) Eliminate big trees
If a tree dominates your view and threatens to fall on your house, have a Registered Consulting Arborist take a closer look. They can test to see if the tree is in fact at risk to fall. If you are convinced that the house will look better without the tree, skip the testing and hire any arborist experienced with tree removals. Remember to have the stump ground out at the same time so the site is ready to plant again.
2) Widen sidewalks
It's the norm in new Calgary neighbourhoods to use 18-inch (45 centimetres) sidewalk blocks as a front sidewalk and replace the blocks later as money allows. What really happens is the homeowner moves to a fancier house when budgets improve. Meanwhile, the narrow blocks stay put and bring down the perceived value of the home. Pouring a more luxurious sidewalk – at least 1.25 metres wide – instantly boosts curb appeal.
3) Keep it simple
Detailed planting with ponds, waterfalls, benches, driftwood and pots of flowers in the front yard scares away potential buyers. Meanwhile, a simple grouping of one Amur cherry, three Bella Sol Potentilla and a dwarf mugo pine instantly adds year-round curb appeal. A single oversized flowerpot – with evergreen branches in winter and blooms in summer – also helps draw the eye to a brightly coloured front door.
For more great garden information, visit www.donnabalzer.com.
Tagged: Calgary | Calgary Real Estate | Calgary Real Estate News | curb appeal | Donna Balzer | Gardening | Gardening | House & Home | How To
---
---
Connect With Us