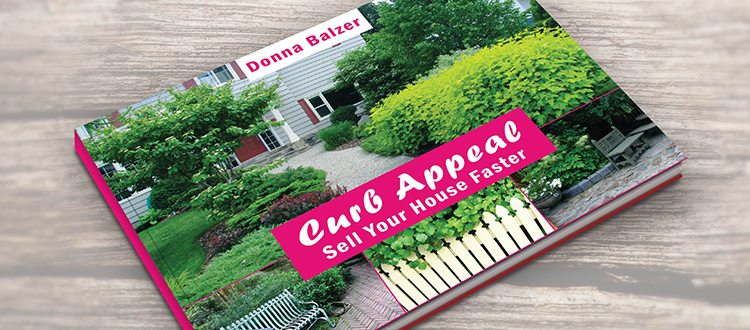 Curb Appeal will be based on feedback from real estate professionals and house stagers on how and why landscape influences home sales. Photo courtesy Donna Balzer/For CREB®Now.
July 25, 2016 | Donna Balzer
Curb Appeal in Calgary
Your chance to get involved in new local book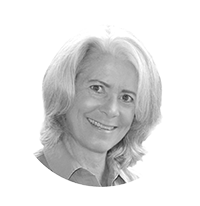 Calgary real estate professional Lori Olijnyk remembers a particular home home in Calgary's hot inner city: "It had a large 50-foot lot with a dilapidated picket fence that might have been white at one time. Rolls of chicken wire actually had a bird in it. [The] grass was overgrown and the walkway was crumbling."
In other words, it was a mess, and it failed the curb appeal test. The curb appeal was so bad it was hard to get prospective buyers out of the car and into the home.
"A bad first impression is difficult to overcome," said Olijnyk.
Today's real estate professional understands an overly chaotic front yard is a huge headache to buyers.
"A listing I arrived at [had] a tree overgrown in front of the house and there were no front steps because they had all collapsed," recalled Calgary real estate professional Leslie Schmeiler. "We had to access the home from the back, which was equally overgrown and looked horrendous. My clients were instantly turned off. Even in a hot market, they couldn't be convinced to make an offer on a property with collapsing stairs."
Stories like Olijnyk and Schmeiler's are currently being captured in my new book, Curb Appeal: Sell Your House Faster. Still in its research phase, Curb Appeal will be based on feedback from real estate professionals and house stagers on how and why landscape influences home sales. Its goal is to help homeowners create the best landscape they can for the resale of their home. Does a curved sidewalk help a home sell? Will a simple hedge sell a home faster than a complex mixed shrub bed?
Real estate professionals are encouraged to send me their stories – both good and bad – at donna@gardenguru.net by mid-August. What is it that makes a house sing? What images get the buyer off the Internet and in the front door?
"When you find a home with fantastic curb appeal, it takes the pressure and stress off of the initial move-in, knowing that the outside of your new home will look amazing without having to do the work," said Schmeiler. "The value a buyer attributes to your home is increased substantially if the curb appeal is there."
Meanwhile my own home is in flux as the lawn dies and the ink dries on a new plan to eliminate grass and boost curb appeal.
"No chickens" says my husband.
"Of course not," I smile. "No chickens."
But we discuss watermelons. Watermelons are pretty, and edible. That should be OK.
Donna Balzer is an enthusiastic gardener and entertaining speaker. Sign up for her e-newsletter at www.gardenguru.net or follow her on Twitter @NoGuffGardener.
Tagged: backyard | Calgary Real Estate | Calgary Real Estate News | curb appeal | Donna Balzer | front yard | Gardening | home staging | landscaping | Real Estate | REALTORS | Uncategorized | YYCRE
---
---
Connect With Us