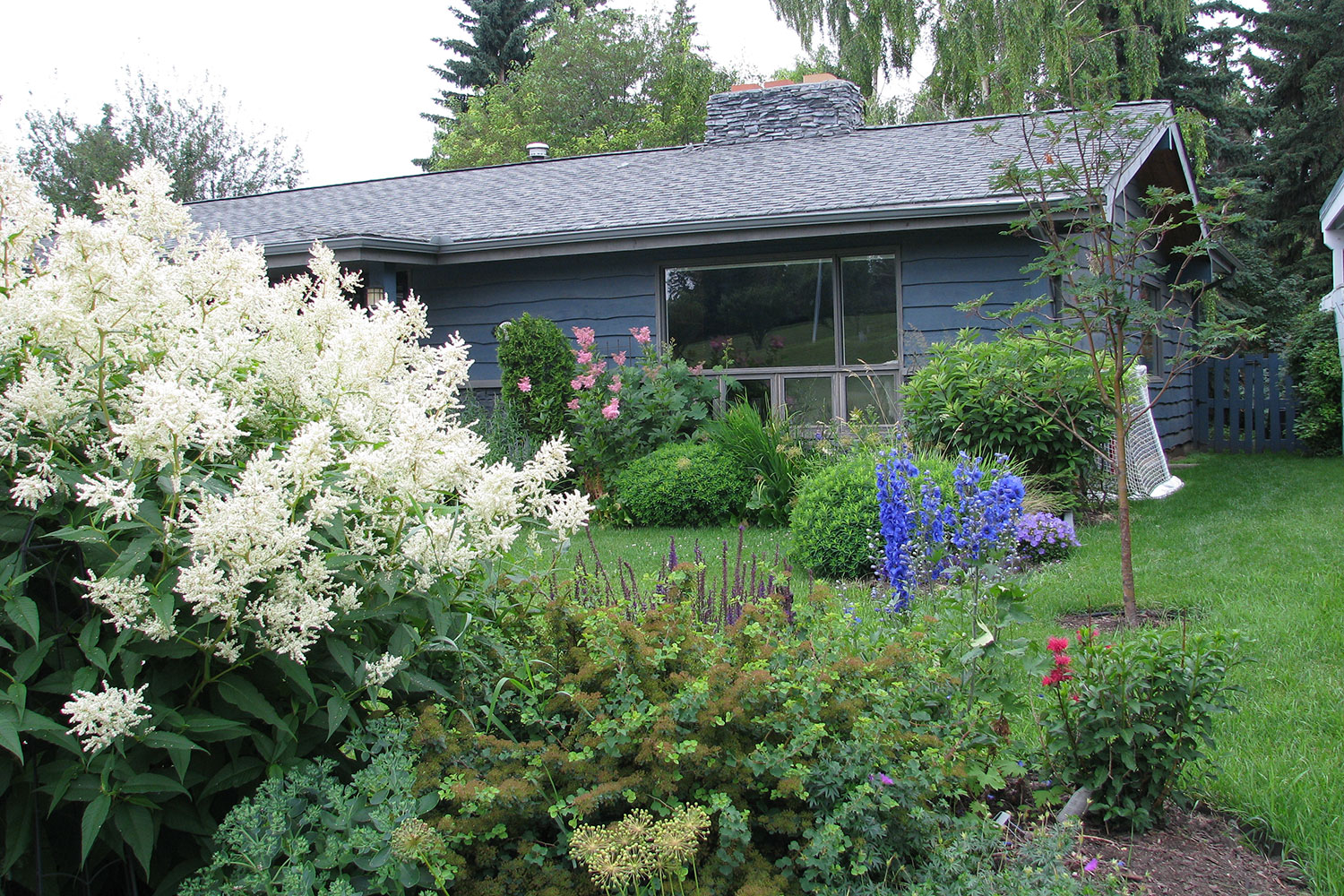 CREB®Now Archive
April 03, 2019 | Donna Balzer
April in the garden: colourful curb appeal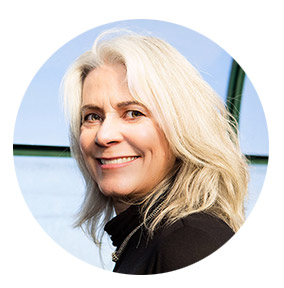 Want to sell your house fast? Then add a little sizzle to your curb appeal, so potential buyers can see from the road how pretty your house is before they book a showing.
Sizzle is as simple as adding one or more fantastic flowerpots. Even an empty pot screams, "Hello, I have potential!"
But what if your vehicles are blocking the path up to the house or the pots you have are dark and small? This was the problem faced by my neighbours Len and Judy.
Len's truck is parked beside his wife's car in front of their garage. Once you get past the truck, the dark front door and undersized dark flowerpot beside it fade into the scene. Where's the drama?
As a gardener, I hammer the importance of curb appeal continuously. Yet, these friends of mine who live just across the street and are motivated to sell were still blocking the entry to the house and using plants and pots that are easily dismissed.
Like a kid at a beauty pageant, the cream-coloured pot I offered on loan glows and demands attention. Once it's filled with pussy willows and seasonal spring blooms the effect is instant. Pansies, primulas and pots of hyacinths and miniature daffodils transport visitors into spring and beckon them into the house.
Will these flowers last long enough to sell the home? It depends. Pussy willows open in a few weeks and can be replaced with fresh twigs of curly willow from the florist. These will last the whole summer and into fall. The flowers last a month or less, depending on the climate. Pansies, for instance, can survive down to -8 or -10 C.
After some convincing, Len moved his truck into his backyard parking stall and Judy drove her car into the garage – not as convenient for that quick getaway, but easier for buyers to see the front door and the dazzling new pot we've filled with spring colour.
Tagged: Calgary | Calgary Real Estate | Calgary Real Estate News | curb appeal | Garden | Gardening | Gardening | Guest Column | House & Home | Housing Market | Housing Market | Spring Market
---
---
Connect With Us