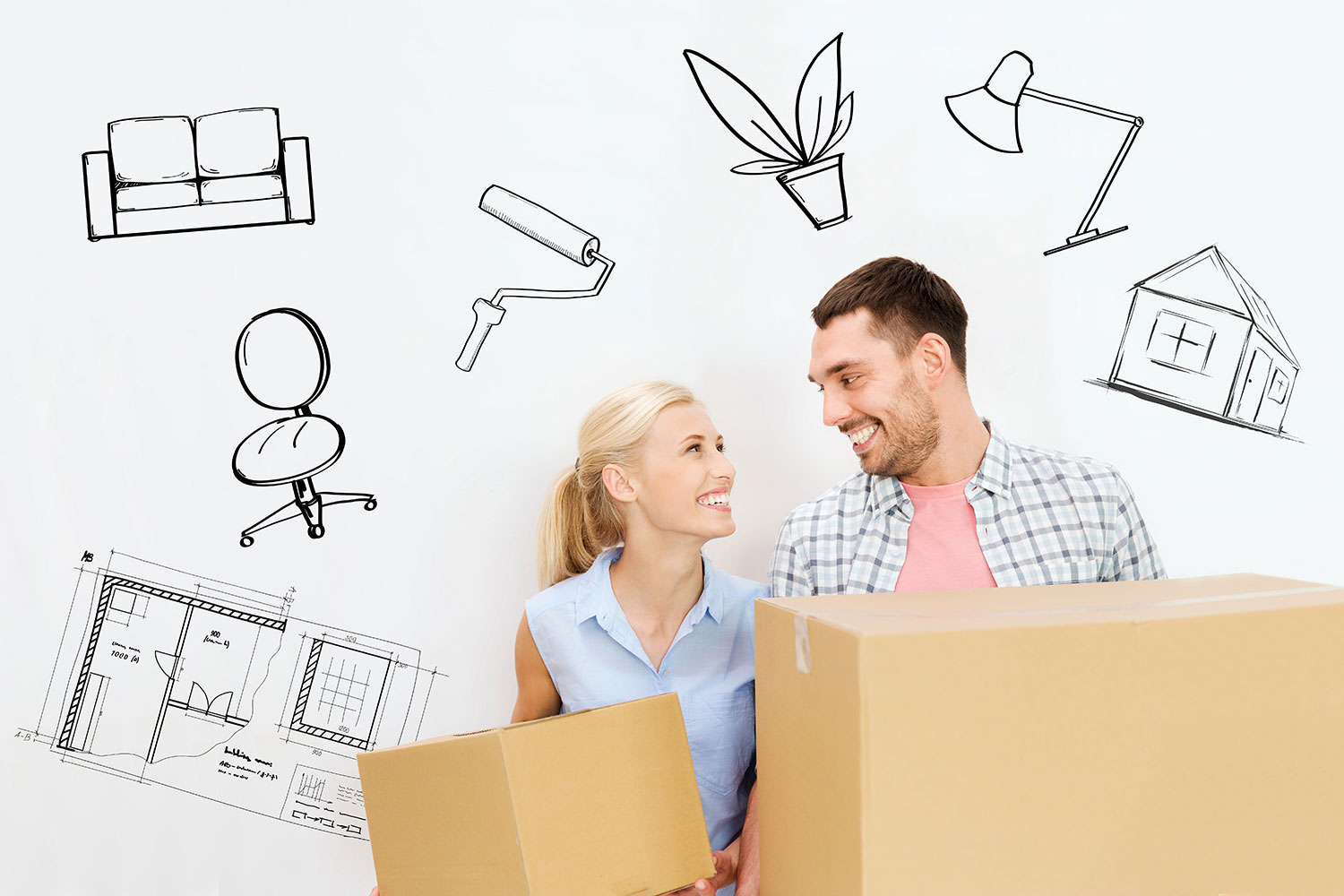 Getty Images
Sept. 06, 2017 | Gerald Vander Pyl
Moving on up
Planning is crucial to a smooth and successful move
You've found the home of your dreams, made an offer and, eventually, sealed the deal – now it's time for the big move.
While moving day can be a stressful time, some advance planning can make the process run as smoothly as possible, while limiting the likelihood of unpleasant surprises.
First of all, you should know how to deal with a situation where the previous owner has saddled you with a dirty house or left-behind furniture on possession day.
"There actually is no law in Alberta that says it has to be one certain way or another, and everybody's version of clean is different," said CREB® president David P. Brown. "But a good majority of all sellers are conscious of how they leave their house. They want to leave it in good shape for the next person."
Brown says if you expect a certain level of cleanliness at the new house, such as professionally cleaned carpets, have it written into the sales contract, with a hold back of $500 if it's not done prior to move in.
He says on the seller's side, it should be made clear in the contract whether any fixtures in the house are not included in the sale, such as a fancy chandelier that is a family heirloom.
"As REALTORS®, we tell sellers, whatever you plan on taking with you, we either write that it's not included in the deal, or you remove it now and put something else in its place," he said.
If you take possession of a home that contains old furniture or appliances that you end up paying to remove – "those big, old, deep freezers are the worst things," said Brown – it's possible to go through small claims court to seek reimbursement from the seller.
The worst case scenario is arriving to take possession of a home that the seller used as a rental property and finding the tenants have refused to move out.
Brown says this situation does occur, but sale contracts dictate the seller must provide a vacant house on the date of possession.Lance Laliberte
"A good majority of all sellers are conscious of how they leave their house. They want to leave it in good shape for the next person." - David P. Brown, CREB® president
So rather than applying to the courts to get the renters evicted, the best thing to do is refuse to take possession of the home in the first place.
That means the seller doesn't receive any payment, giving them a real incentive to deal with the situation promptly.
Even if you can expect to arrive to a clean and vacant home, the act of physically moving all your possessions from the old home to the new one presents an array of decisions that need to be made. That includes whether to make the move yourself with a borrowed or rented truck and the help of family and friends, or hire a professional mover.
Lance Laliberte, a vice-president with Premiere Van Lines in Calgary, says there are a number of questions you should ask before choosing a moving company.
"Because the moving industry is not regulated by any government body, anyone with a truck and two strong backs can pretend that they're a mover," he said. "But that doesn't always equate to the quality of service that people are looking for."
Laliberte says it's important to check online ratings through the Better Business Bureau and Canadian Association of Movers, and ask how long a company has been in business and whether it has an actual, physical location.
He says running a moving company out of a home using a cell phone and email address "doesn't bode well with someone being accountable for their level of service," since the movers can easily disappear without facing consequences.
Laliberte suggests asking if the company provides a free in-home survey – to actually view the contents of the home, as well as the layout and access points for the movers – since it leads to better communication of what actually needs to be done on moving day.
He adds people also need to decide whether they want to do some or all of the packing of items and disassembling of furniture themselves, or whether the moving company can provide that service for them.
Tagged: CREB® | David P. Brown | Feature | homebuying | Homeselling | How To | Lance Laliberte | moving | Premiere Van Lines | REALTOR | REALTORS
---
---
Connect With Us