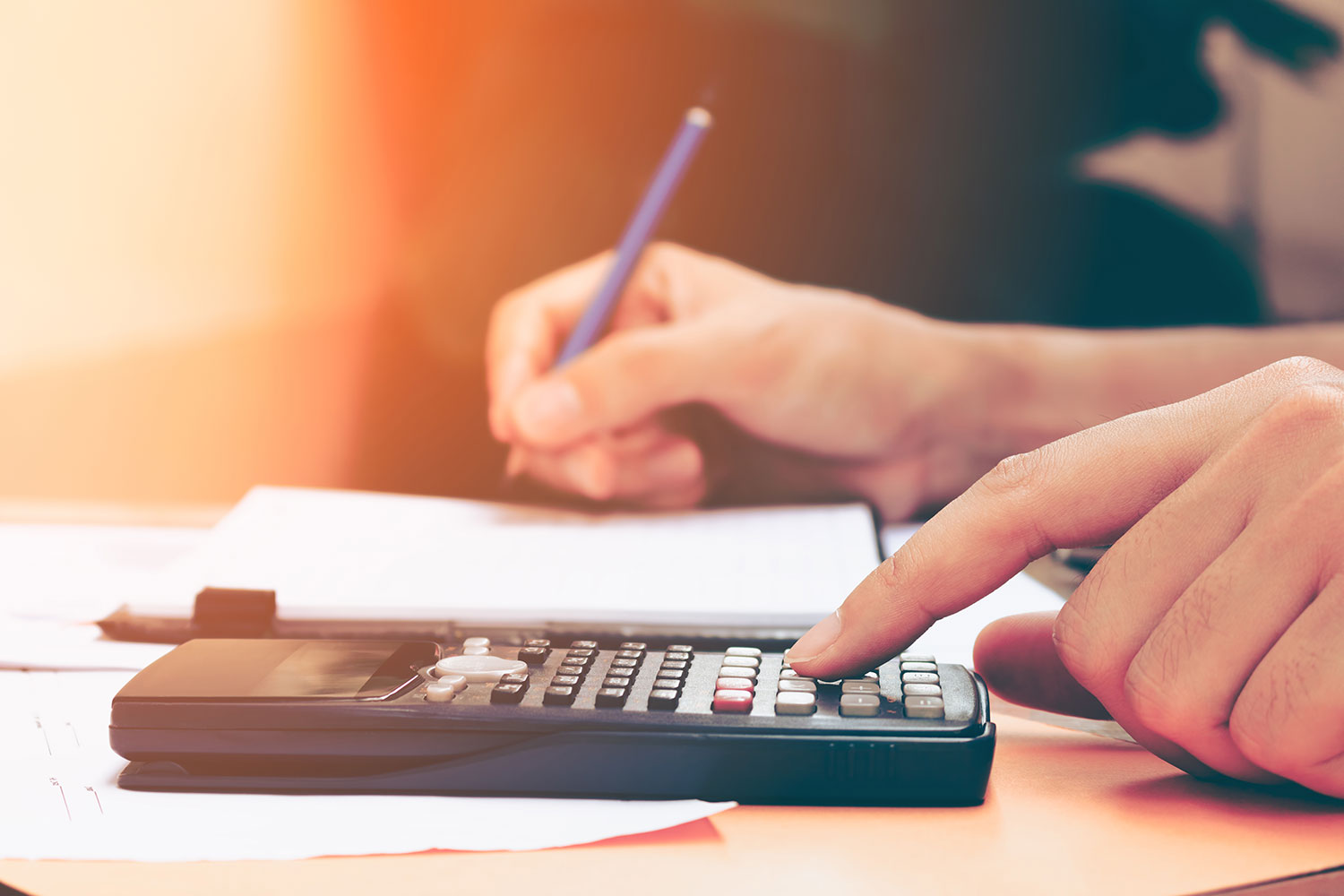 Getty Images
Sept. 20, 2017 | Gerald Vander Pyl
Dollars and cents
The costs associated with selling a home
Deciding to sell your home is a big decision, so it's always good to remind yourself of what that decision entails, including the associated costs you might incur. Many real estate industry groups have resources available to the public on the home-selling process, such as the Real Estate Council of Alberta's Home Seller's Guide. However, most resources don't specify selling costs, in part because they can vary greatly depending on the individual property and circumstances of the sale. To provide a frame of reference, here is a summary of costs associated with selling a typical $500,000 home in Calgary:
Commissions – Cost Varies
Using a professional REALTOR® to sell your home provides many benefits, and that expertise is repaid in the form of commissions, which are split between your Realtor and the buyer's Realtor. These costs vary and a discussion with your Realtor as part of your sales or purchase experience is encouraged to ensure clear understanding of the commission structure.
Legal Fees - $1,000
The cost of legal services can vary, but Calgary real estate lawyer Jeffrey Kahane says typical legal fees usually run about $1,000, which includes all necessary disbursements. Kahane adds that if your property is a condominium, there is an additional cost for an estoppel certificate/certificate of insurance, which, depending on the management company, might cost $200 to $350.
Real Property Report - $800
The Alberta Land Surveyors' Association does not set a standard cost for preparing a real property report, as the work required can vary greatly depending on the property and what has been done to it since the original boundaries were placed. Expect to pay an average of about $600 for a new report and $500 to update an existing one, plus about $200 for a Certificate of Compliance from the City of Calgary.
Mortgage pre-payment penalty (if applicable) - cost varies
If you sell your home before the maturity date of a closed mortgage there might be penalties for pre-payment. Typically, that will be three months of interest on a closed, variable-rate mortgage, but can be much more if you have a closed, fixed-rate mortgage with an interest rate higher than current rates. In that scenario, you might be charged for interest on the remainder of the term, based on the interest rate differential. Check with your mortgage provider to be certain of the terms of your mortgage and pre-payment penalties.
Home staging/renovations - cost varies
Selling a home has sometimes been compared to speed dating, as buyers viewing several homes have only a short period to decide whether your home might be a potential candidate for purchase. So, to boost the chances of selling a home, many people make renovations or minor modifications to freshen things up, such as a new coat of paint. Others hire a home staging professional to make their home stand out from the crowd.
Moving expenses - $1,500
Lance Laliberte with Premiere Van Lines says professional moving is billed at an hourly rate, based on the number of movers and trucks needed, so they always recommend an in-home survey to provide the most accurate quote possible. However, he says the average cost for a local move within Calgary for a standard three-bedroom home with between 10,000 and 12,000 pounds of household goods is $1,500 to $2,000 during peak season in spring and summer months and $1,000 to $1,500 during fall and winter months, not including packing or unpacking services.
FYI: Bridge financing

If the closing dates for the home you are selling and one that you've already purchased don't coincide, then the solution is bridge financing to cover the gap between your current mortgage and the one on the new property.
Nicole Wells, vice-president of home equity financing products and segments with Royal Bank of Canada (RBC), says a bridge loan is a temporary financing option that enables homeowners to use equity in their existing home to pay the down payment on their next home, while they wait for their property to sell or as they complete renovations on a new home.
"It allows you to own both homes at the same time and, for some, can help you buy first and sell later," said Wells. "It can reduce stress of moving, strengthen your purchase offer and mitigate the need for temporary storage."
She says a bridge loan is a short-term solution defined by the number of days between your purchase close date and subsequent sale date, which can be as short as one day or run as long as six months.
Wells adds that interest rates for bridge loans can be more expensive than conventional financing, but the shorter loan term can offset the cost.
Currently, the cost of bridge financing at RBC is set at RBC prime plus 4.5 per cent.
She suggests anyone considering the use of bridge financing should speak to their mortgage specialist to find out if it's right for them.
Tagged: Alberta Land Surveyors' Association | City of Calgary | commission | Feature | Housing Market | Jeffrey Kahane | Lance Laliberte | lawyer | Mortgage | Nicole Wells | Premiere Van Lines | RBC | real estate council of Alberta | real property report | REALTOR | RECA | Renovation | Royal Bank of Canada | staging
---
---
Connect With Us