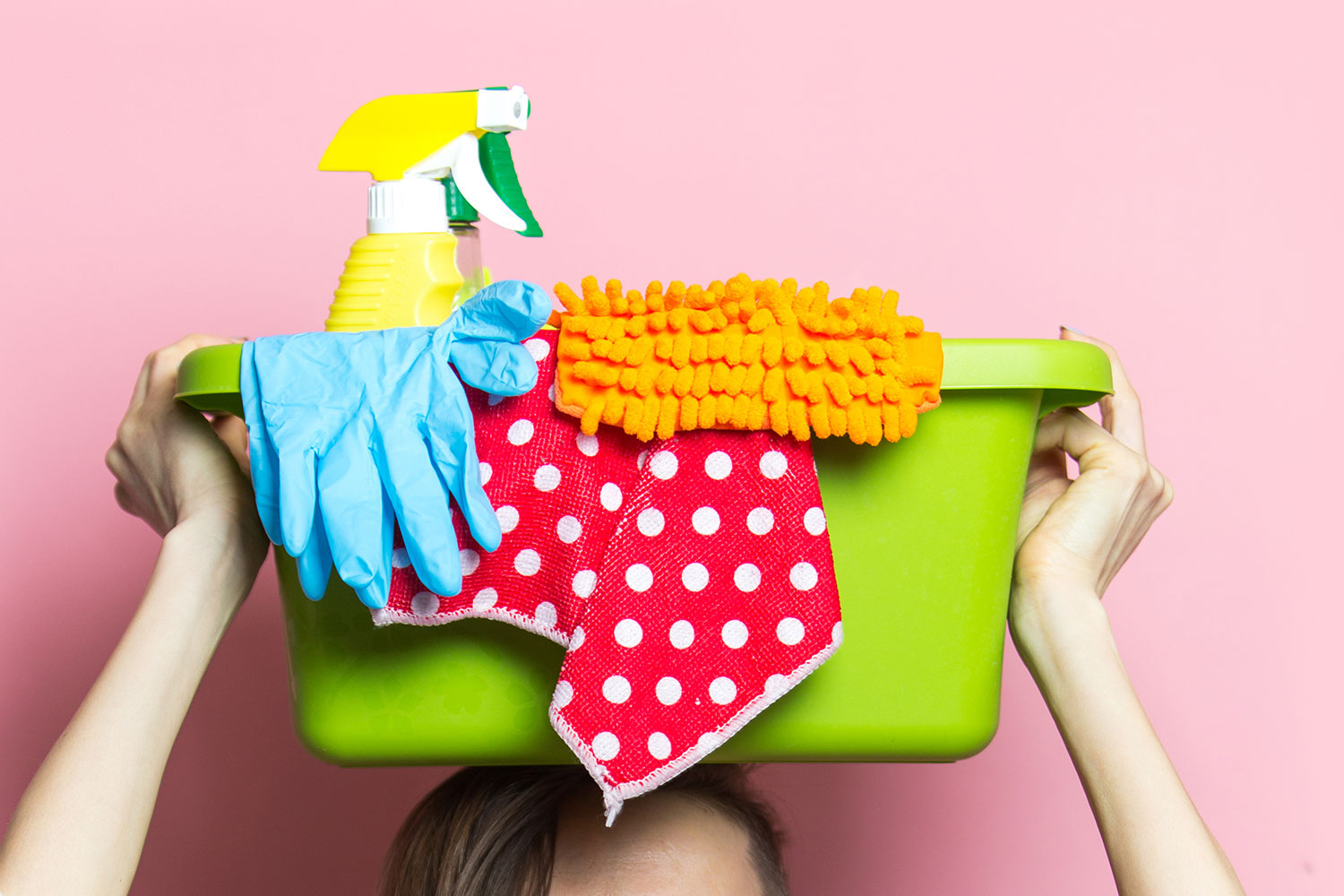 Getty Images
April 10, 2019 | Gerald Vander Pyl
How to spring clean for a spring home sale
Spring is the time for cleaning up after the drab days of winter, but a good clean-up is also key to selling a home quickly and at the right price.
Elizabeth Morgan, a REALTOR® with MaxWell Capital Realty, says if a home is cluttered or dirty, or has dated decor or furnishings, people can't picture themselves living there.
"When you've got a home that doesn't show well, buyers can't visualize themselves being there," said Morgan. "So (preparation) is of the utmost importance."
Here's some advice on how to give your home a proper spring cleaning – because a home that shows well sells well.
Declutter the home
Morgan says when someone walks through a home, they should be focusing on the property, not your personal possessions. "If you have personal items everywhere, it's distracting," she said.
She adds it's important to thoroughly clean and declutter the entire home or hire a company that specializes in those services.
Spruce things up
The age-old debate over which renovations can help a home sell rages on, but Morgan says a fresh coat of paint can make a big difference.
"Paint is your least expensive upgrade that brings you the highest return," she said. "If you've got walls with old colours or dark colours, or they're scuffed up, when a buyer walks into the home, the first thing they think is that the house is going to need a lot of work."
"The majority of people are not able to visualize how a space works without furniture." - Elizabeth Morgan, MaxWell Capital Realty
Stage the home
Morgan says the goal of staging a home is to increase its appeal to the target market.
For example, one of her clients had been trying to sell their home for more than a year with no luck. It was beautifully furnished by the couple, who were in their 60s, but the location near a school meant the likely buyers would be a young family.
"Their furniture was not attracting the demographic that would be buying that house," said Morgan, so they removed some old-fashioned furniture pieces and added more modern art and decorative accessories. "Once we had that done, we put it (back) on the market and had it sold in two weeks."
She says vacant homes can also be "virtually staged" by digitally adding furniture to listing photos after the fact.
"The majority of people are not able to visualize how a space works without furniture," she said.
Keep it ready
Although it might seem obvious, Morgan reminds clients to keep their home "show ready" whenever they leave, just in case a showing is arranged.
"Make sure there's no clutter around," she said. "The laundry is in the basket, the dishes in the dishwasher, the counter wiped clean and the beds made."
Tagged: Calgary | Calgary Real Estate | Calgary Real Estate News | declutter | Elizabeth Morgan | Feature | Home Sellers | home staging | House & Home | Housing Market | How To | REALTORS | spring cleaning | Spring Market
---
---
Connect With Us