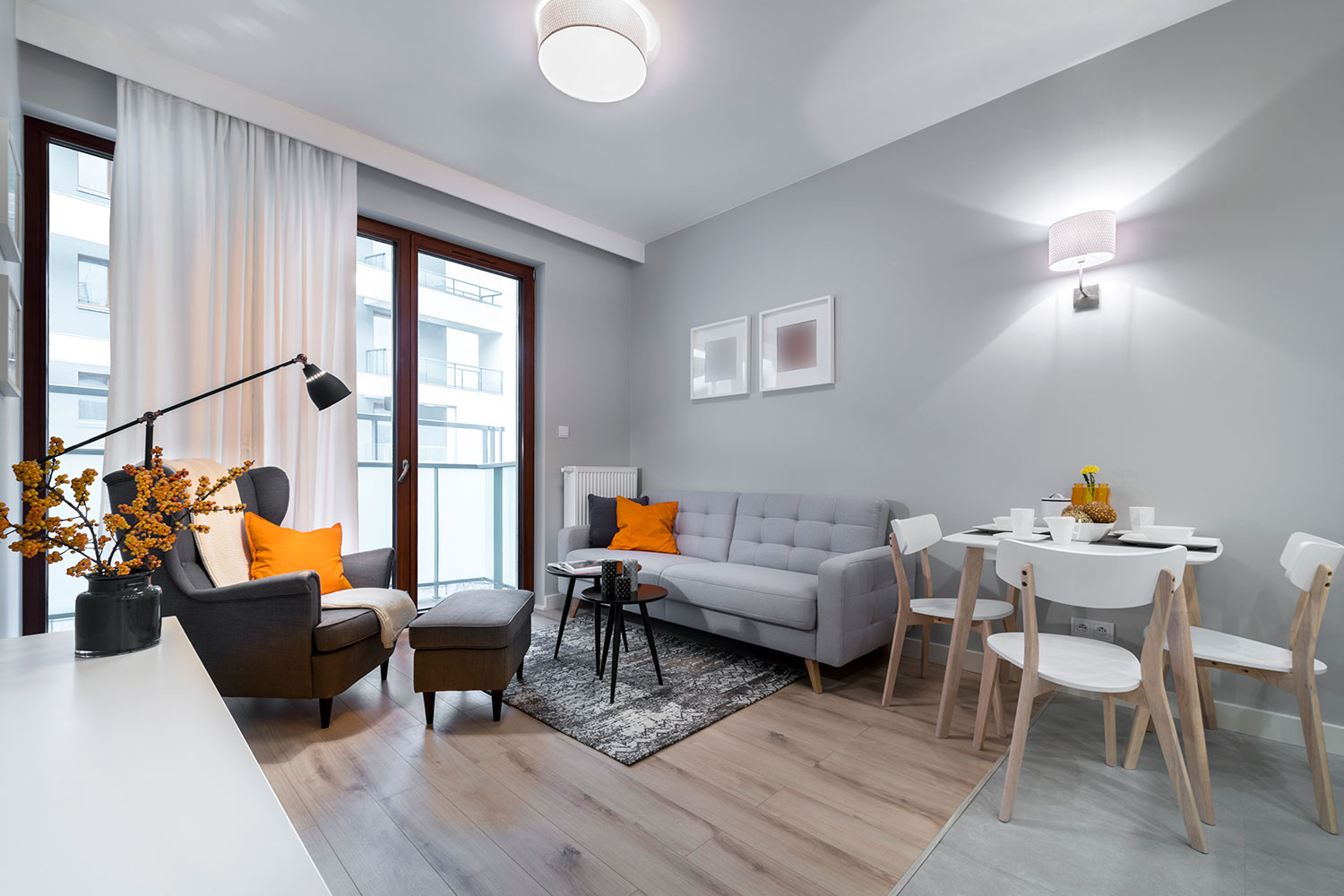 Getty Images
June 19, 2019 | Gerald Vander Pyl
Where to find your ideal Calgary condo for $250,000 or less
For anyone looking to buy an affordable condo in Calgary, now is the time, with a variety of both townhome- and apartment-style units available for $250,000 or less throughout much of the city.
Carol Warawa, a REALTOR® and Certified Condominium Specialist with CIR Realty, says a quick search of the MLS® System reveals more than 200 townhomes and 680-plus apartment-style condos for sale at those prices.
"There's actually a really good selection right now, and in lots of communities," she said.
"Prices are definitely down, so for someone looking to buy, they can certainly find some good deals out there."
Warawa says $250,000 or less can currently get you a two- or even three-bedroom townhome, although only a small number of those properties might include a garage.
Similarly priced apartment-style condos can be found in both older and newer buildings, including some brand-new units, with most offering in-suite laundry.
Here's a look at where to find affordable condos in Calgary's current market:
Northwest
Warawa says even townhome-style condos can be found for under $250,000 in 11 northwest communities, including Beddington Heights, Silver Springs, Hidden Valley, Rocky Ridge, Bowness, Thorncliffe, Sage Hill and Ranchlands.
She says some areas, such as Rocky Ridge, are not that old, but still offer listings like a 904-square-foot, two-bedroom/two-bathroom townhome for $250,000, with titled underground parking.
Northeast
This quadrant of the city is home to sub-$250,000 condos in 19 communities, including Whitehorn, Rundle, Falconridge and Temple.
"I think Marlborough Park is one of the communities with the most, and many of them are considerably less than $250,000," said Warawa, citing a two-bedroom/three-bathroom townhome in the community currently listed for $185,000.
Southeast
This area of Calgary has 16 communities with condo listings for under $250,000. These include a mix of established neighbourhoods like Penbrooke Meadows, Forest Heights and Forest Lawn, as well as newer communities like Cranston, Auburn Bay and Copperfield.
"If you're looking under $250,000, you know you don't have to get something that's 40 years old," said Warawa.
Southwest
There are another 11 communities with condos listed under the $250,000 threshold in the southwest, including Canyon Meadows, Glenbrook, Glamorgan and Cedarbrae. There are even some condos available in the desirable Downtown West End.
As an example, Warawa cites a 746-square-foot, two-bedroom/two-bathroom apartment-style condo in a 2001 concrete building downtown, with titled underground parking, that is currently listed for $250,000.
Tagged: affordability | affordable | Auburn Bay | Beddington Heights | Bowness | Calgary | Calgary Real Estate | Calgary Real Estate News | Calgary Real Estate News | Canyon Meadows | Cedarbrae | Condos | Condos | Copperfield | Cranston | Downtown West End | Falconridge | Feature | Forest Heights | Forest Lawn | Glamorgan | Glenbrook | Hidden Valley | How To | Marlborough Park | Penbroooke Meadows | Ranchlands | REALTOR | REALTORS | Rocky Ridge | Rundle | Sage Hill | Silver Springs | Temple | Thorncliffe | townhomes | Whitehorn
---
---
Connect With Us