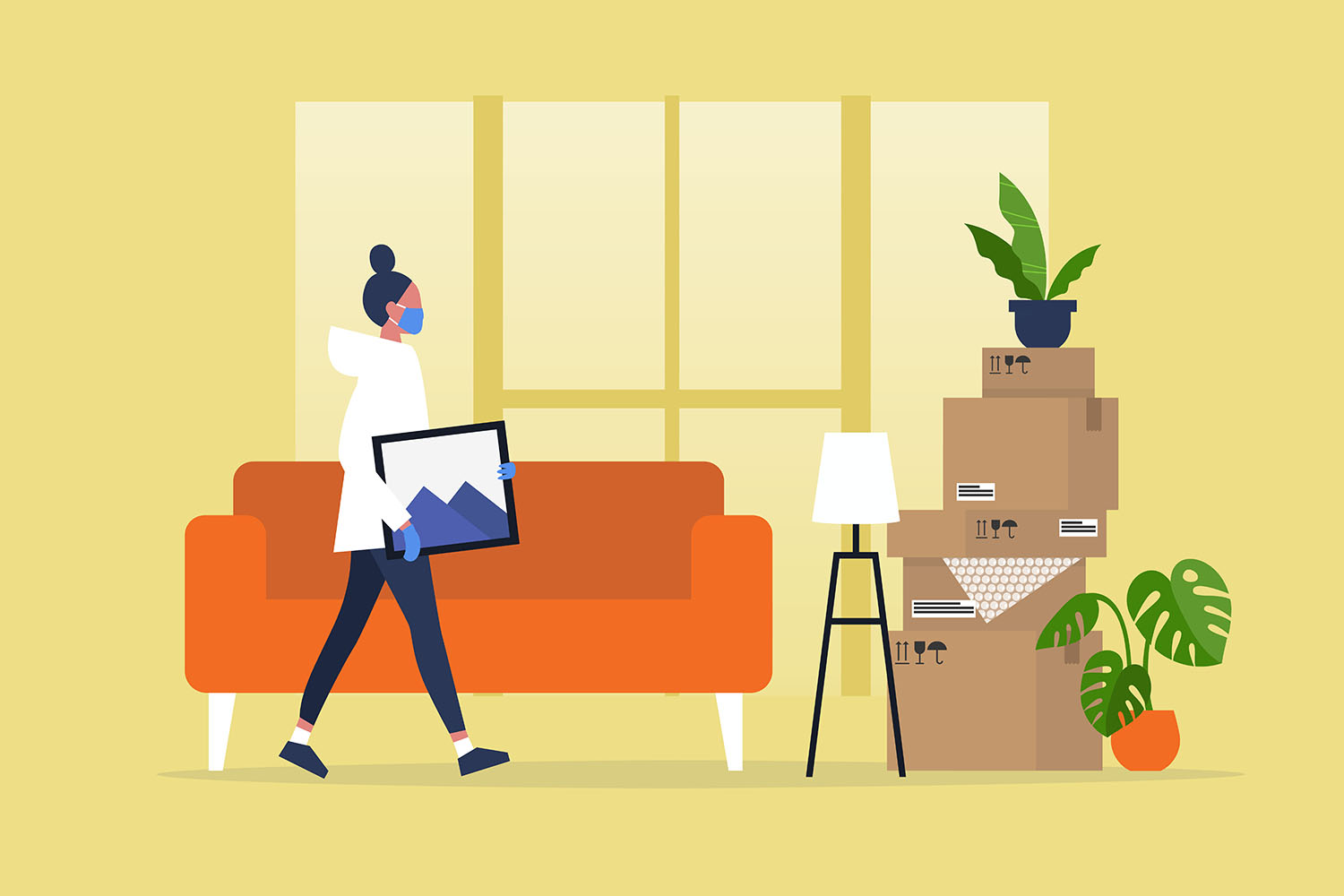 May 08, 2020 | Gerald Vander Pyl
COVID-19 complicates the moving process, but Calgarians in transit still have options
A pandemic might seem like a bad time to move, but for some people it's a necessity.
"Yes, Calgarians are still moving," said Mike Rooks, a certified moving specialist with AMJ Campbell Calgary and Red Deer region.
Rooks says AMJ has adapted its procedures to follow best practices outlined by the Public Health Agency of Canada in terms of social distancing and hygiene.
He says all prospective clients are asked to fill out a questionnaire about their own health and recent travels before the company will even enter a home.
A home assessment to provide a moving quote can often be done virtually. If done in person, staff will wear a mask and gloves.
Once a move is booked, customers are given a fact sheet outlining the process, including things like designating a bathroom in the home for use by the movers that is equipped with soap and disposable towels.
Rooks says most of the information is based on common-sense advice that people are aware of, such as social distancing, disinfecting items and frequent hand washing.
"The reality is, we're going to have to come into your home and we're going to have to touch stuff," said Rooks.
"We're open regular hours and anyone who wants to move, can move." - Naga Chennamsetty, U-Haul Company of Southern Alberta
On the day of the move, one member of the household should be there to do a walk around with a mover to answer any questions they might have. Then the homeowner can leave and come back at the end of the process for a final walkthrough to ensure nothing was missed and no damage was caused by the moving team.
Rooks says disinfecting furniture or boxes that are unloaded at the new home is up to the homeowner and what they feel comfortable with. Some people just start unpacking, others choose to disinfect only some items, while a few people find another place to stay for a few days and let the moved items "isolate."
Rooks says it's important to be confident in the moving company you hire – now more than ever. He has heard of movers that have no special plan in place for moves that happen during a pandemic, so when considering a company, ask about their process.
"If you do not feel comfortable, find another mover," he said.
For those considering a do-it-yourself move, renting a truck or trailer remains an option.
"We're open regular hours and anyone who wants to move, can move," said Naga Chennamsetty, president of U-Haul Company of Southern Alberta.


Chennamsetty says U-Haul has best practices in place to maximize safety during the pandemic, such as increased sanitization of all "touch points" in rental vehicles.

He says some U-Haul programs introduced years ago are now proving to be ideal for reducing the amount of contact during each rental.

Chennamsetty says people can book a rental online and arrange mobile pickup, which involves entering a code to retrieve a key at the parking lot.

"You need not even enter the store," he said. "Just take the truck and go."

Chennamsetty says anyone who needs boxes or other moving supplies can enter a retail location, gather what they need, then "scan and go" using a mobile app to pay for the items without going to the counter.

He advises people against waiting until the last minute to book a vehicle, even if they are worried about possible changes to their planned move. Changes can be made to a reservation if needed, and if a move is cancelled, U-Haul is not charging any cancellation fees.

Tagged: AMJ Campbell | Calgary | Calgary Real Estate | Calgary Real Estate News | Calgary Real Estate News | Coronavirus | COVID-19 | COVID-19 | Feature | How To | move | Movers | moving | rental | Safety | U-Haul
---
---
Connect With Us