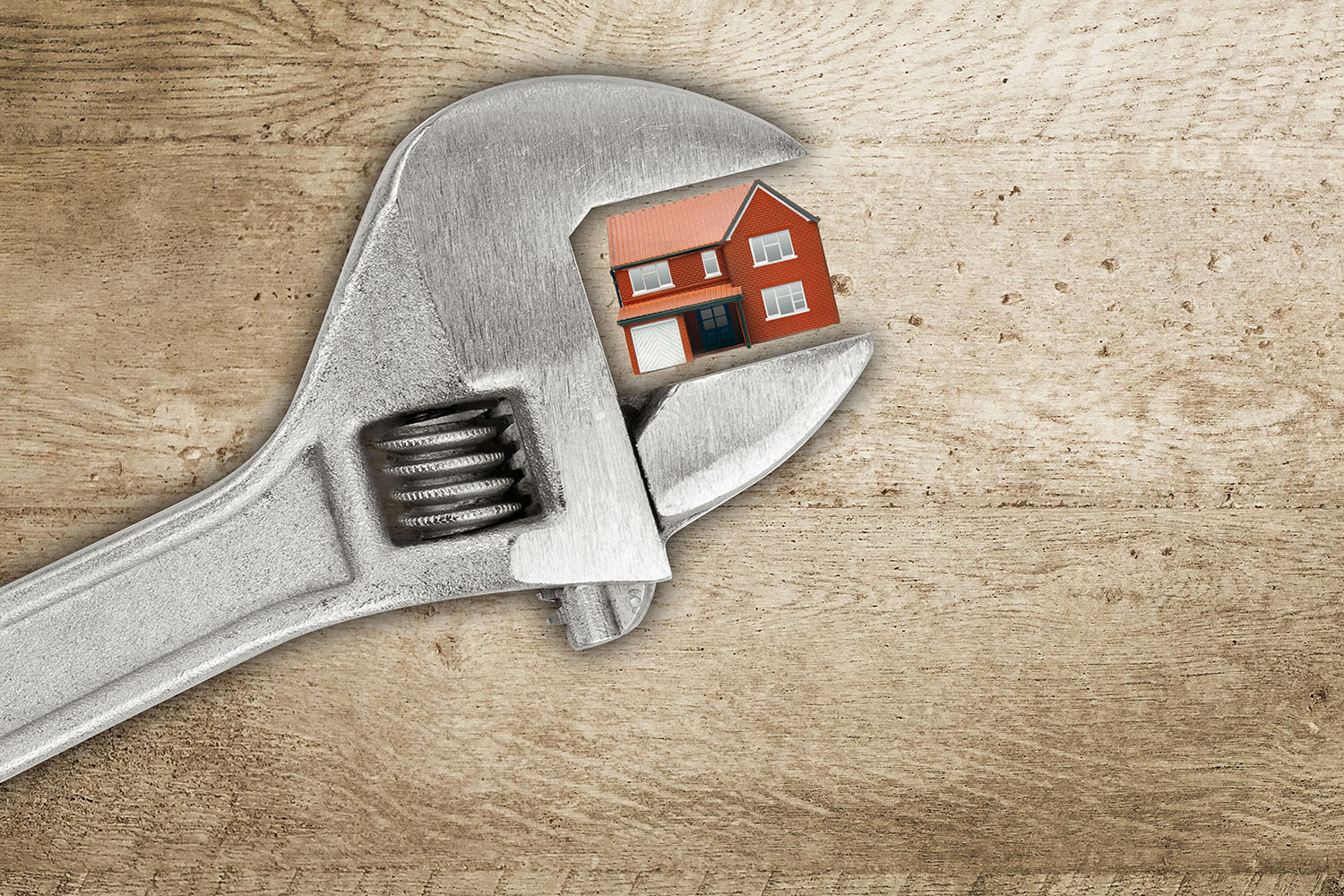 Getty Images
May 29, 2019 | Gerald Vander Pyl
Five home maintenance red flags to look for before you buy
Many homeowners look after their property with great care, staying up to date on maintenance and completing any repairs needed to keep their home in tip-top shape.
However, not everyone is so thorough, so when buying a home, it pays to keep your eyes open for any maintenance red flags that could indicate potentially expensive problems.
Peter Rallios, a REALTOR® with CIR Realty, says you should be looking for issues right from the start and avoid getting caught up in the curb appeal of a home.
"We have to look at all things, we can't be awestruck by the staging of the home," he said.
Here are five red flags to watch for when viewing a home:
Foundation
Rallios says it's important to see if the lot is properly graded and doesn't slope towards the foundation.
Check the foundation for obvious cracks, even those that have been parged over will likely still be visible.
Inside the basement, Rallios says it's important to use your nose. "You can smell and sense any humidity," he said.
"If it seems too good to be true, then it's probably not true." - Peter Rallios, CIR Realty
Roof and ceiling
Rallios says water stains on the ceiling of the home's upper level are obvious signs of trouble, but also look for damaged or missing shingles outside.
A different problem with newer homes is attic frost, when humid air in the attic freezes. This frost then melts, rather than evaporating, during a rapid warm-up, such as a Chinook.
The ceiling stains from this tend to be pinkish, Rallios says, as the water drips through the insulation.
Mechanical systems
Rallios says he always investigates the mechanical room of a home, to see whether the electrical service is 100 amp or 60 amp, whether the furnace is modern or old, and whether the water service line is cast iron or copper.
Also, check what the home's water distribution lines are made from, as there were products used in the past that are less reliable than modern materials.
Rodents and insects
A common problem with homes that have an addition is the use of a treated wood foundation rather than concrete, Rallios says, making it easier for pests to find their way through the foundation.
He says obvious signs of pests, such as masses of spiderwebs in a basement, often mean the only fix is to surround the wood foundation with stone to prevent further intrusions.
Pricing
According to Rallios, a home priced much lower than similar ones in a neighbourhood might not mean the owner really needs to sell. Instead, it could be a sign of potential problems.
"If it seems too good to be true, then it's probably not true," he said.
Tagged: buyers | Calgary | Calgary Real Estate | Calgary Real Estate News | Ceiling | Feature | Foundation | Homebuyers | House & Home | Housing Market | How To | Maintenance | Mechanical Systems | Pests | price | REALTOR | Red Flags | Repair | Roof
---
---
Connect With Us