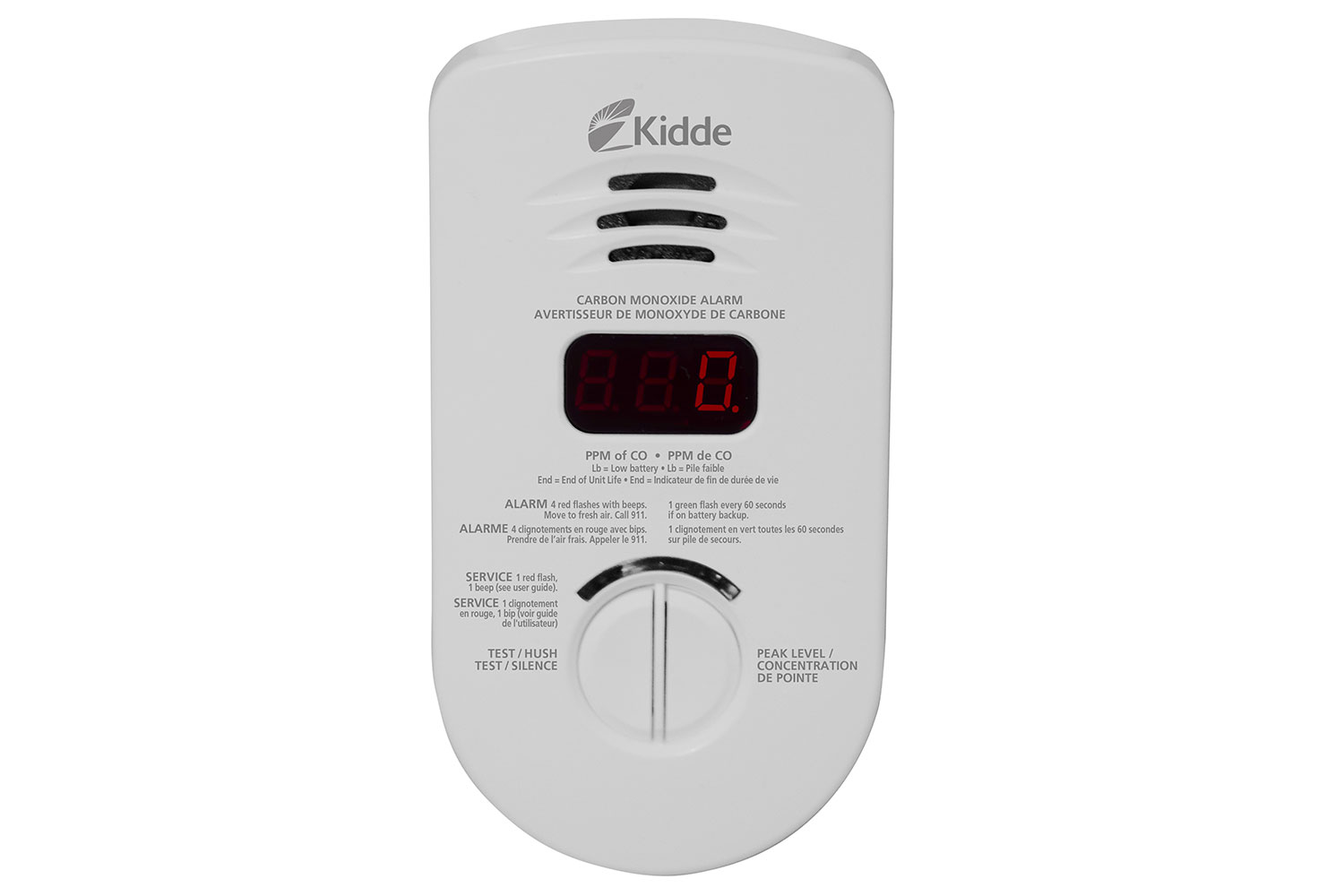 Courtesy Lowe's Canada
Feb. 28, 2018 | Gerald Vander Pyl
Peace of mind
Carbon monoxide safety measures for homeowners
Recent, heart-wrenching news stories about deaths from carbon monoxide poisoning, including a young boy in Airdrie, have people thinking about CO safety in their homes.
"Carbon monoxide is a colourless, odourless, tasteless, non-irritating gas that is poisonous," said Carol Henke, public information officer with the Calgary Fire Department.
Henke says the gas is the result of incomplete combustion, which can occur in various appliances within the home, including furnaces, hot water tanks, gas- or wood-burning fireplaces, and gas stoves.
She says those appliances should be regularly maintained and inspected by the necessary contractor.
Henke says another source of CO can be a vehicle left running inside an attached garage – even with the door open – or one that is idling outside near a fresh air intake into the home.
She says people need to be vigilant with remote car starters, as a child playing with the remote could start a vehicle parked in the garage.
Another thing to check is that fresh air intakes outside the home do not get blocked by snow or ice after a winter storm.
"Despite doing everything right, sometimes there's an issue," said Henke. "And the only way to detect carbon monoxide is to have a carbon monoxide alarm."
"Despite doing everything right, sometimes there's an issue. And the only way to detect carbon monoxide is to have a carbon monoxide alarm." - Carol Henke, Calgary Fire Department public information officer
Jordan Norman, store manager of RONA's Sunridge location, says a CO detector is money well spent.
"Any time you can reduce the possibility of any sort of accidental death anywhere, it's worthwhile," he said.
Norman says there are carbon monoxide alarms that detect only the deadly gas, or combination ones that also include a traditional smoke detector.
Homeowners should also decide whether they want an alarm that's hard-wired into the home's electrical system or one that is strictly battery powered.
Norman says hard-wired alarms often have a feature for homes with multiple detectors, "so when one goes off, they all go off."
There are also smart-home CO detectors that can connect to your smartphone, "so they can notify you right on the app. Even if you're not home you know you've got an alarm going off."
Norman says another feature on some CO-only models is a digital readout that shows the actual concentration carbon monoxide in parts per million, indicating its presence before the detector even reaches the threshold needed to trigger an alarm.
Henke says it is crucial to read the instructions that come with CO alarms so you know where to install them, how to operate them, what the various beeps or alarms mean, and the testing schedule and required maintenance.
She says that might include testing the alarm once a month, installing new batteries every year and replacing the detector when it reaches its expiry date, usually after 10 years.
Henke says if your CO alarm does go off, call 911 and the dispatchers will ask some questions to help determine the appropriate response.
She adds that the Calgary Fire Department responds to about 2,000 CO-related calls each year, but only about 10 per cent turn out to confirm the presence of carbon monoxide in the residence.
For more information on carbon monoxide safety, visit calgary.ca/fire.
Tagged: Calgary Fire Department | carbon monoxide | Carol Henke | CO | House & Home | How To | Jordan Norman | Rona
---
---
Connect With Us