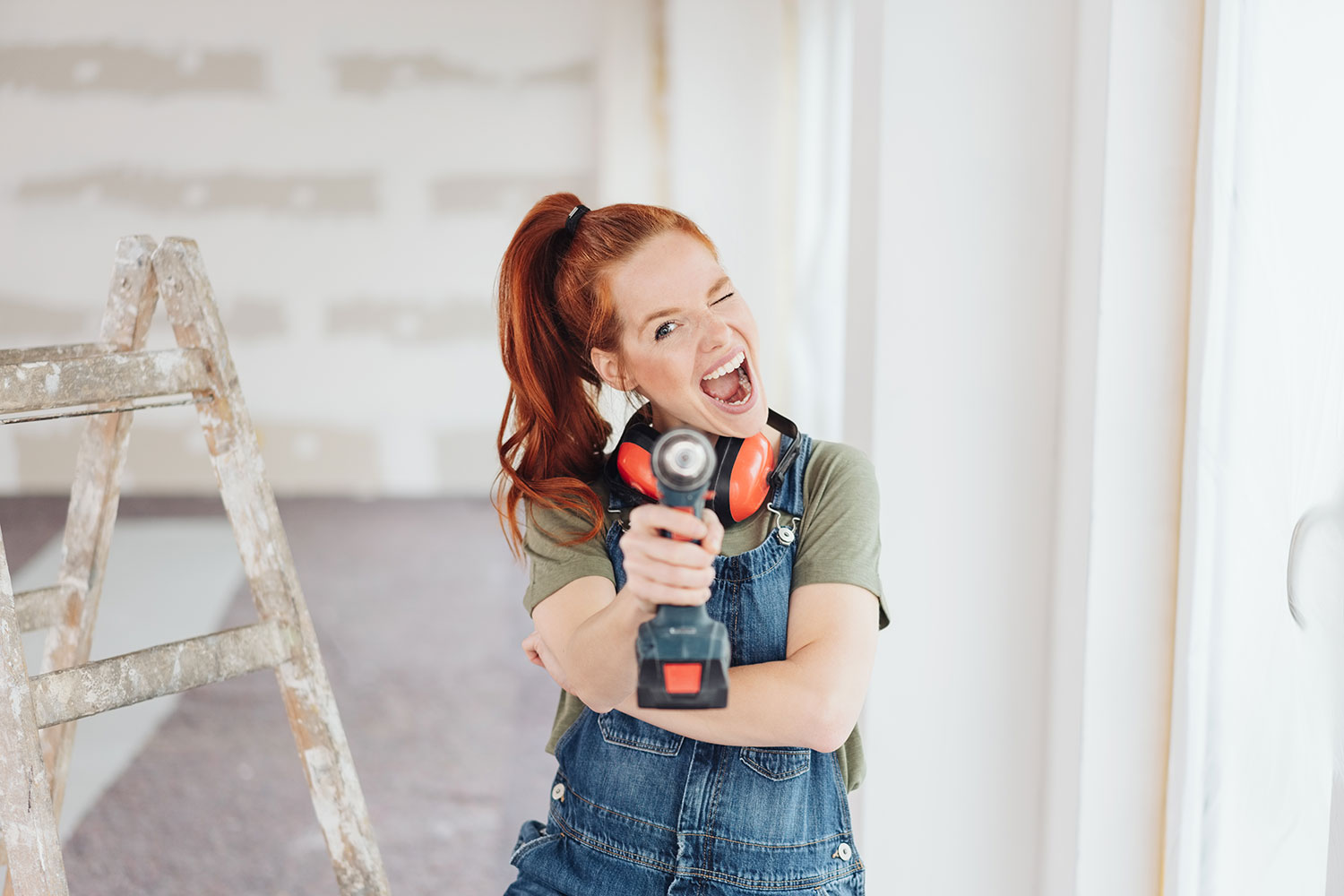 Getty Images
July 27, 2020 | Tyler Difley
Four local Instagrammers to follow for DIY inspiration and resources
When it comes to various projects around the house, the do-it-yourself route is appealing for many reasons – from saving money to the sense of accomplishment from a job well done. If you are looking for more info, or even just a little bit of inspiration, before you take the DIY plunge, these Calgary Instagram accounts are a great place to start:



View this post on Instagram





Dale Marie Wedge, the woman behind Blooming DIY-er, moved to Calgary with her family in 2015 and has been sharing her home décor and DIY projects on Instagram since 2017. Her
blog
features several useful tips for a variety of projects around the home, from an
easy sharpie shiplap wall
to a
DIY footstool
made from an old table. If you're looking for low-budget design inspiration, you can't go wrong here.



View this post on Instagram





Jordan Sickel and Brad Queen are the duo behind Two Queens Home, a company that specializes in refinishing furniture and other custom renovation projects. Their Instagram is packed with sources of inspiration, from tutorials for creating custom drawer knobs to before-and-after photos of beautiful furniture transformations.



View this post on Instagram





The Timber and Tage Designs Instagram offers a mix of DIY, crafting and renovation content, including a handful of tutorials in the account's stories highlights. There are even more DIY projects with step-by-step instructions available on the Timber and Tage Designs
blog
. Amber, the brand's creator, also showcases her custom door mat designs, which are available for purchase on
Etsy
.



View this post on Instagram





DIY Training Center
is the brainchild of Colin Herring, "a seasoned craftsman with three decades of doing it right." It was created to help Calgarians learn a variety of DIY home-improvement skills so they can tackle everything from basic maintenance to larger renovations. If you're ready to try your hand at some DIY renos for the first time, but lack some of the necessary skills, this is a tremendous resource.
Tagged: advice | Blog | Calgary | Calgary Real Estate | Calgary Real Estate News | Colin Herring | Crafting | Dale Marie | decor | Design | Design | DIY | DIY Training Center | do it yourself | Etsy | Feature | furniture | home improvement | House & Home | How To | Inspiration | Instagram | Refinishing | reno | Renovation | Renovations | Timber and Tage Designs | tutorials | Two Queens Home
---
---
Connect With Us