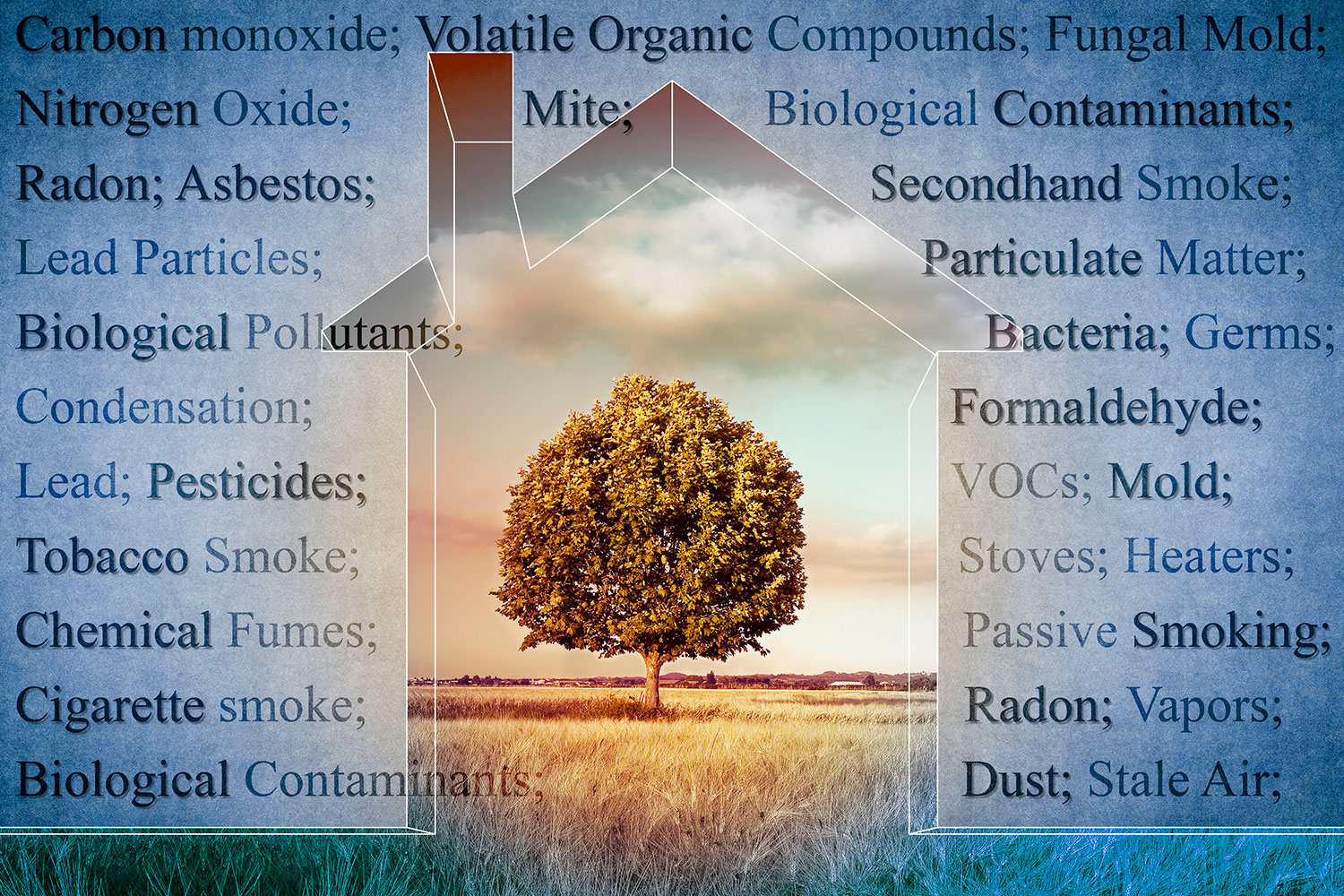 Getty Images
June 01, 2020 | Gerald Vander Pyl
COVID-19 highlights importance of home air quality
The COVID-19 pandemic has many people thinking about the safety of the air we breathe. The importance of air quality is especially high in the home, where the average Calgarian has been spending more time than usual these past few months.
Kirk Turnbull, project manager with Arpi's Industries Ltd. in Calgary, says there are many things that can negatively affect air quality in a home.
As an example, he cites the new home his family moved into several years ago, which was so airtight for energy efficiency that an air quality detector he installed revealed high levels of carbon dioxide.
"The levels were high just from all of us breathing out, and our plants," he said, so air circulation in the home was improved to solve the problem.
Turnbull says the air in your home can be tainted by volatile organic chemicals (VOCs), which "off-gas" from construction or renovation materials, such as paint, flooring and other items. Meanwhile, excess humidity can create mould within a home or even inside the ductwork of the heating, ventilation and air conditioning system (HVAC) system.
Outside contaminants like forest fire smoke can also enter a home.
Turnbull says a typical home HVAC system uses a standard one-inch-thick air filter, but you can buy thicker filters with a higher MERV rating, which indicates how efficient the filter is at trapping small particles.
From there, you can have an HVAC company install a wider media (filter) cabinet that allows for the use of special 3-in-1 filters that can be up to seven inches thick.
Turnbull says these are made with materials like charcoal and coconut shell that can filter forest-fire smoke, VOCs, allergens and other particulates as small as 0.3 microns.
Ultraviolet light systems can also be installed in the media cabinet or inside ductwork. "So, as the air circulates through your home, it sterilizes anything viral or bacterial," said Turnbull.
He says to properly test air quality, a device is placed in the home that takes 30 minutes to analyze the air and produce a report with the results.
To help maintain or improve air quality in your home,
Health Canada has a variety of tips
.
These include things like vacuuming carpets regularly to remove dust mites and allergens, opening windows to increase ventilation, using cleaning products properly, and reducing the use of candles or incense.
Tagged: air | air conditioning | air quality | Calgary | Calgary Real Estate | Calgary Real Estate News | Coronavirus | COVID-19 | COVID-19 | Feature | filter | Health | Health Canada | Heating | House & Home | How To | HVAC | mould | smoke | ventilation | VOCs | volatile organic chemicals
---
---
Connect With Us