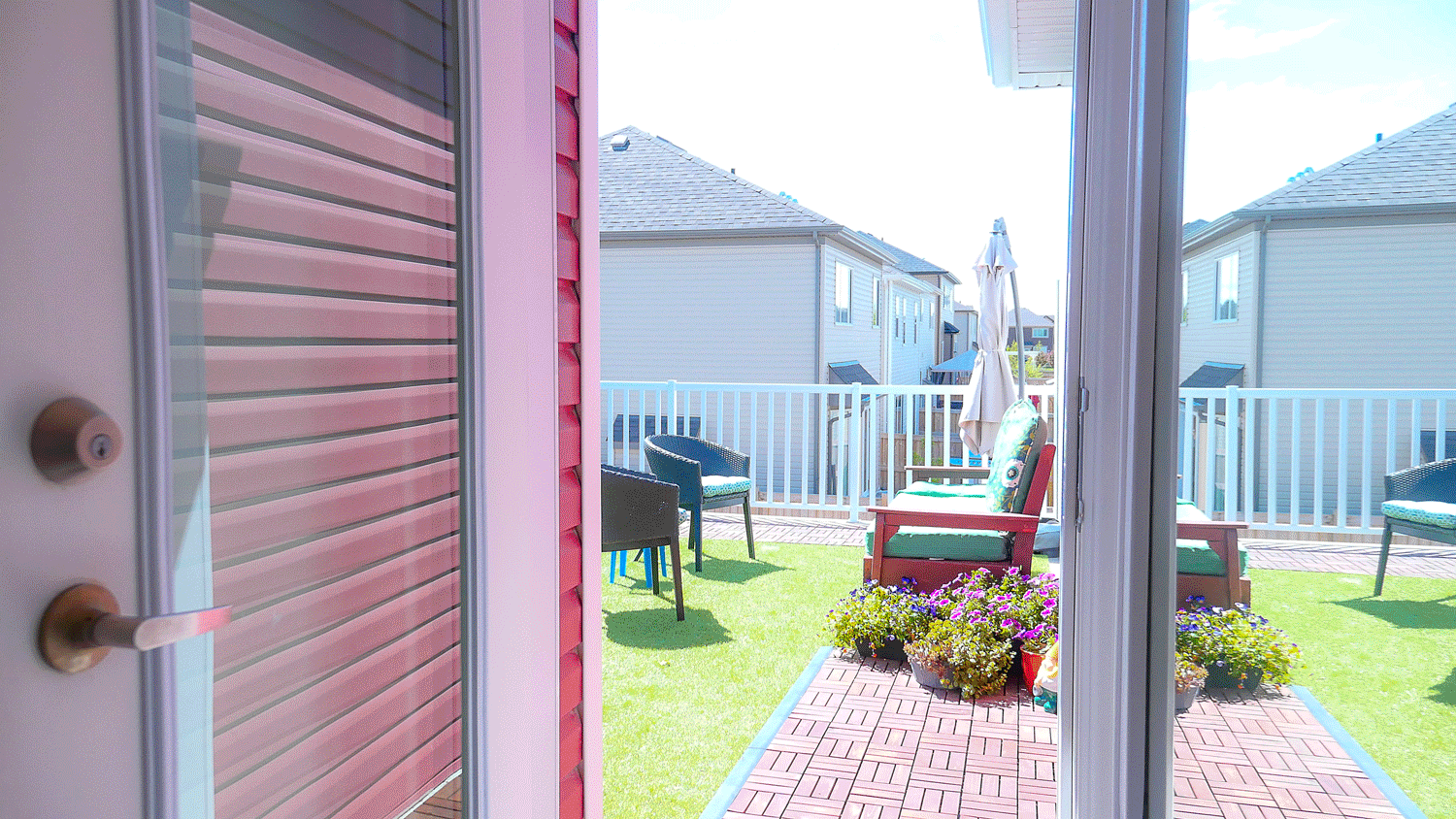 Courtesy of Sean Young
May 14, 2020 | Tyler Difley
Four ways to make the most of your balcony
For many residents of apartment-style condo buildings, a balcony offers a small, private slice of the outdoors – a place to kick back with a book, sip your morning coffee, catch a few rays, or enjoy an al fresco meal or cocktail.
In recent months, the widespread adoption of social distancing and self-isolation to combat COVID-19 has highlighted the importance of private outdoor spaces. For those who have them, balconies and backyards provide a crucial refuge – a safe space to get some fresh air while avoiding contact with other people.
Whether you own or rent, customizing your balcony to create a space you love will remain a worthwhile endeavour long after COVID-19 fears and restrictions subside – even in Calgary, where "balcony weather" remains elusive at the best of times.
Here are four ways to make the most of your balcony, large or small.


Go green


Plants add warmth, personality and colour to a drab balcony. They also create the feeling of being surrounded by nature, even if you live on the 15
th
floor of a downtown highrise.
If you have no green thumb to speak of, you can even opt for fake plants for a maintenance-free, weather-resistant option. Some visitors might not even be able to tell the difference!


Functional furniture


There are lots of options here depending on your needs, but try to focus on durable, multipurpose pieces (e.g., an ottoman that can serve as a table and provide storage).
A small bistro table and chairs that can be folded up and stowed when not in use is a popular choice for balconies. Bench seating is also a versatile option, whether you opt for higher-end, built-in benches or more of a DIY solution (try stacking wood pallets then topping them with plush cushions).
If you're looking for more of a laidback, relaxed feel, a reclining lounge chair or hammock could be the perfect addition. Faux wicker or rattan furniture also delivers serious vacation vibes, with the added benefit of weather resistance.


Colours and patterns


There are a couple ways to approach the design of your balcony. One is to think of the balcony as an extension of your home and replicate the colour scheme and patterns from the interior, creating a unified aesthetic.
Alternately, you can imagine the balcony as a fun escape that stands alone from the rest of the home – a space to be bold and try something new. Want your balcony to look like a tropical paradise? Go for it. What if a lakeside cottage is more your speed? Make it so. The thematic possibilities are endless!


Accessorize


Small touches can make a big difference, and the balcony floor – often a cold slab of concrete or something similarly inhospitable – is a good place to start. Artificial turf, outdoor rugs and/or interlocking deck tiles can all make your balcony more welcoming and comfortable.
Once the floor is sorted, it's time to turn to lighting. Outdoor lanterns or string lights are a cheap and easy way to create ambience, while allowing you to enjoy your balcony well into the evening.
Tagged: Accessories | advice | apartments | Balconies | balcony | Calgary | Calgary Real Estate | Calgary Real Estate News | Condos | Condos | COVID-19 | Design | Design | Feature | furniture | greenery | House & Home | How To | How To | nature | Outdoors | plants | Renovations
---
---
Connect With Us