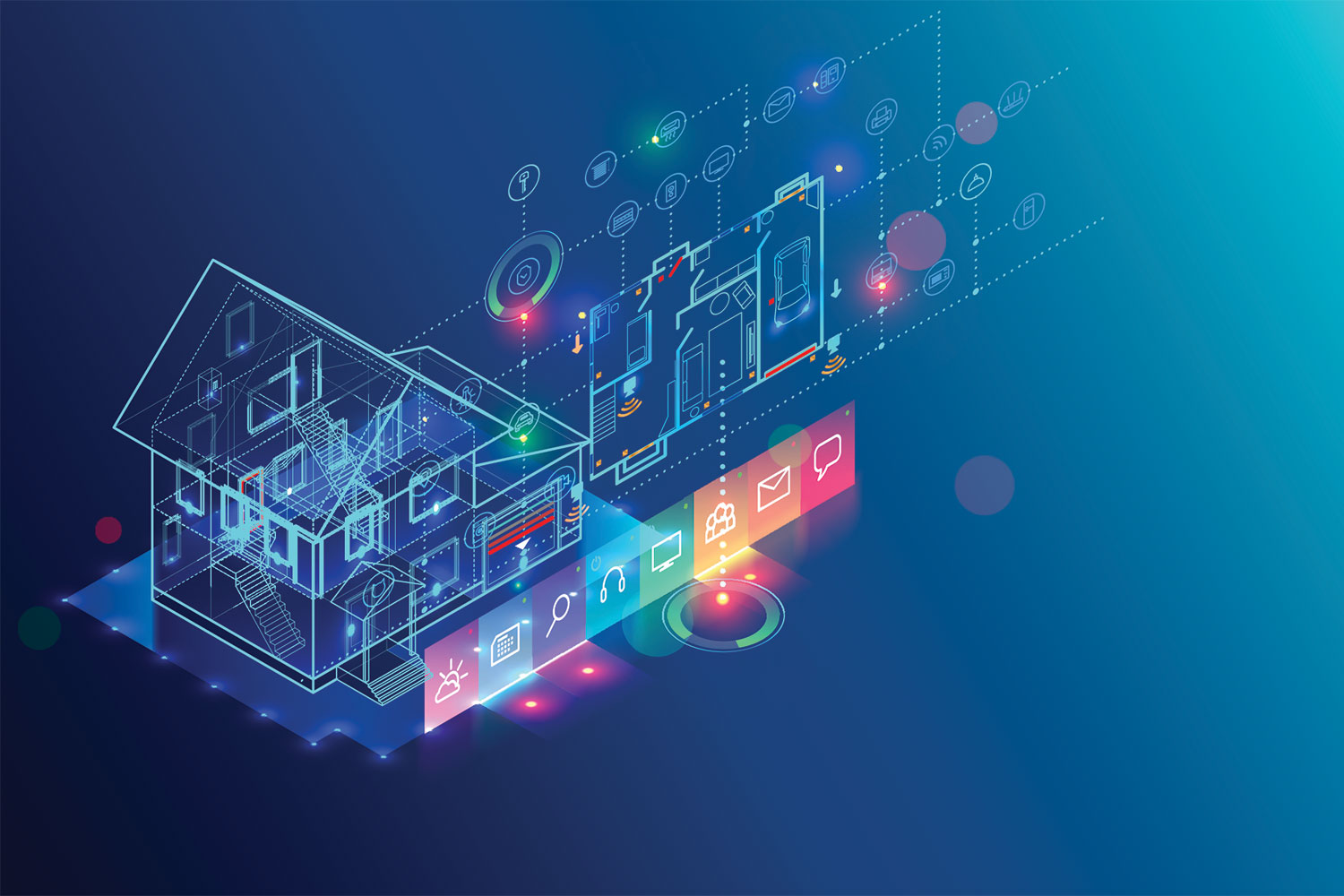 Getty Images
Oct. 13, 2020 | Stefan Strangman
How to choose the right home security system for your needs and budget
Choosing a home security system can seem daunting. There are as many different options to protect your property as there are styles of home construction.
The advent of integrated smart homes mean that DIY setups are increasingly common, leading professional services to expand their features and lower their prices. Modern security systems don't just monitor for break-ins, either – many systems contain a variety of sensors that can detect everything from a carbon monoxide leak to a flood in the basement.
These changes have also raised some anxieties about the vulnerability of home security to cyber-attacks or threats, especially after a woman in Stony Plain
recently had her security system hijacked by a previous owner
.
However, Elisha McArter, sales and marketing manager with Calgary-based AE Security, said these issues are rare and can be easily solved by a professional security company.
"Our system operates on 256-bit encryption. That's a good as the security used in banks," she said. "I haven't heard of actual hacking, but if something like that ever were to happen, we'd be on the phone solving it step-by-step with the customer."
Both DIY and professional security setups could be the right fit, but each option has pros and cons homeowners should be aware of before deciding on a system.
DIY Setup
DIY setups are often an ideal option for homeowners on a budget. Whether you're looking to fill in gaps with your existing security system or protect a rental property, there are a variety of options. The main strength of a DIY setup is flexibility: you only pay for exactly what you need.
While most systems don't offer monitoring, services like Abode now offer monitoring in Canada for $8.30/month. However, if you're looking at outfitting a large home or want a lot of equipment, the price can start to creep up fast. For example, purchasing two Schlage locks, an Abode system that includes 24/7 monitoring and extra cameras can cost almost as much as a professionally installed system.
Pros
:


Flexibility


Pricing


Integration with services like Apple HomeKit, Google Home or Amazon Alexa


Cons
:


Most systems aren't monitored


Wireless systems can be less reliable than hardwired systems


Price


$250-$1,000, depending on the service and number of sensors


Professional Installation
In Calgary, there are several options for professional security system installation, including AE Security and Vivint. Both companies offer 24/7 home monitoring, and AE works with a local Calgary monitoring centre to ensure the security of their homes.
Professional installations are usually more expensive than the DIY route. Many professional installers don't list their pricing because it varies greatly depending on the type of home, but AE's starting point is $850-900 for a system with touchscreen control, Wi-Fi and cellular monitoring, three door sensors, two motion sensors, and an app for remote control. The system outlined above would cost $36/month after installation, but AE's monthly rates start at $25. Their systems are usually custom built to fit the needs of the homeowner.
Pros


No-hassle installation by security experts


Can be hardwired into a new-build home from the beginning, so the system is not reliant on wireless technologies or a stable internet connection


Can often offer more sensors to detect leakage or damage to a home


Monitoring can be done locally


Cons


More expensive than most DIY setups


Price


Varies, but AE Security's rates start at $890 for professional installation and $25/month for monitoring


Tagged: AE Security | Alarm | Amazon Alexa | Apple HomeKit | Calgary | Calgary Real Estate | Calgary Real Estate News | Calgary Real Estate News | carbon monoxide | DIY | Feature | Google Home | home security | House & Home | Installation | Lock | Monitoring | price | Professional | Safety | security | Security System | Sensor | smart home | Technology | Vivint | wireless
---
---
Connect With Us