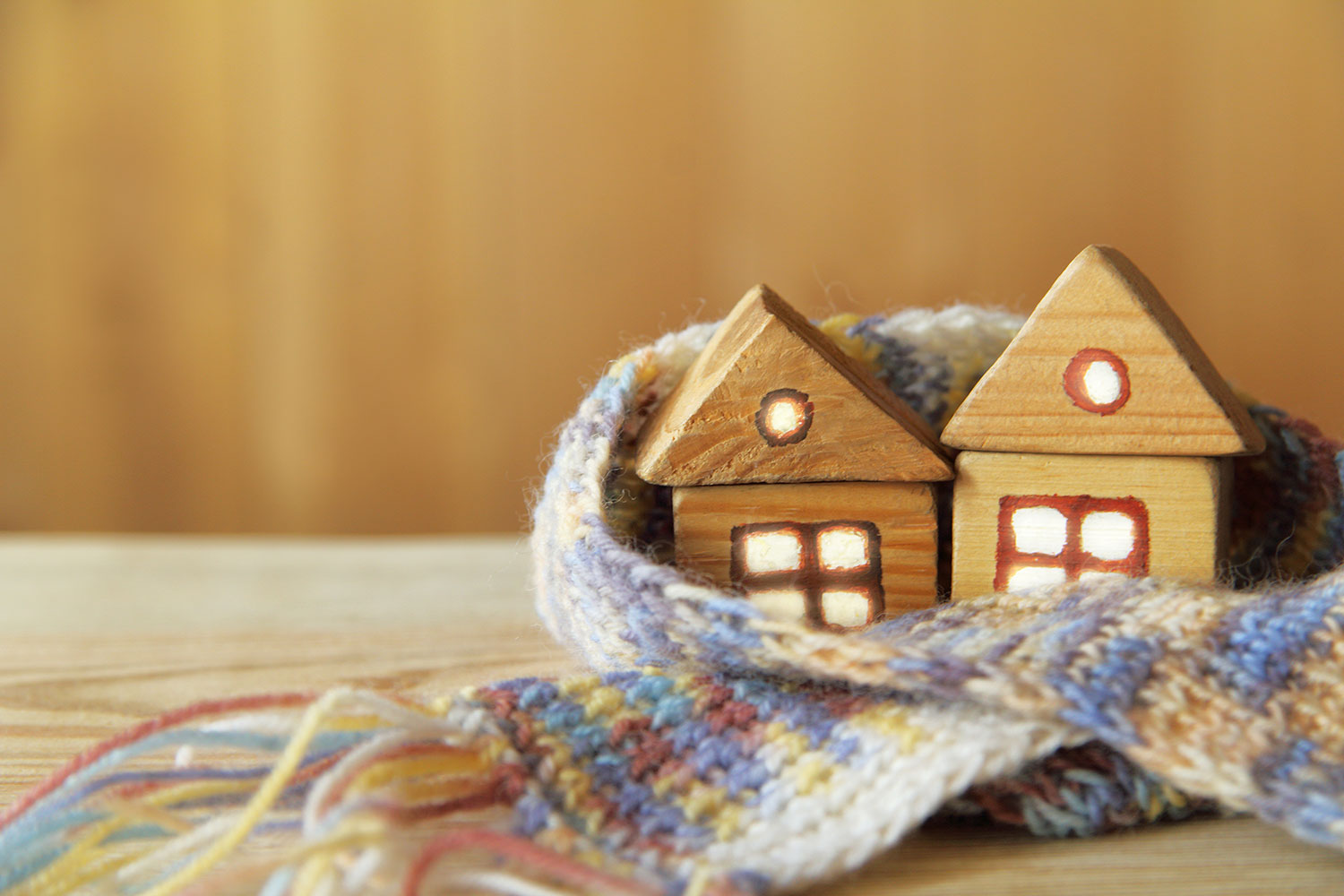 Getty Images
Oct. 19, 2020 | Gerald Vander Pyl
How to make sure your home is properly insulated
With winter knocking on the door, it's a good time to decide if your home could benefit from some improved insulation.
Trevor Brown, president of Ideal Insulation & Roofing, says having a properly insulated home has two main benefits.
"Certainly, comfort is a big one," said Brown. "And using less energy is something that most Canadians are interested in – reducing your carbon footprint."
He says higher than normal heating bills are a sign your home could benefit from an insulation retrofit. Another is variations in temperature within in a home, with some areas seeming chillier than others.
Brown says improving attic insulation is the No. 1 option in most homes, since it is an area that often remains accessible.
An important first step is addressing any air sealing issues in the attic. That can be done on a limited basis with the existing insulation still in place. Then additional loose fibreglass or cellulose insulation is blown in on top of the old material.
However, Brown says the preferred method is to remove the old insulation so the attic can be more thoroughly sealed before having new insulation blown in.
One method uses simple sealing tape and caulking before insulating and costs about $3 per square foot. However, an even better option is using a layer of spray foam to seal the entire attic before the new insulation is installed. That method costs about $7 per square foot, but it is the "Cadillac" of attic insulation improvement, according to Brown.
Other areas of a home can also benefit from added insulation.
"Using less energy is something that most Canadians are interested in – reducing your carbon footprint." - Trevor Brown, Ideal Insulation & Roofing
Brown says if a house has rooms above a garage, then adding insulation in the garage ceiling and drywalling the ceiling will make a big difference.
Undeveloped basements can also have spray foam applied to the rim floor joists all around the perimeter of the basement next to the exterior walls. Similarly, any cantilevered floors that extend out past the foundation can be spray foamed to reduce air leaks in their original construction.
Brown says if you are planning to have new siding installed, foam-board insulation can be attached to the home before the siding goes on. He adds that hiring an insulation company is the best choice for many homeowners, since accessibility can often be a problem when trying to improve insulation.
Home improvement stores do, however, carry many insulation products, and some offer resources for DIY insulators.
Jack Rende, senior merchant for building materials with The Home Depot Canada, says the company's website provides information and advice about everything from choosing the right insulation to draft-proofing a home and preparing your house for winter.
Rende says the biggest improvement a homeowner can make is to use a product like AttiCat expanding insulation that is blown in on top of the existing material using a rented machine to bring the
R-value
up to about R60.
Any unfinished, uninsulated rooms in a home can also be improved by installing either batt insulation or foam board in walls and ceilings, he adds.
Beyond insulation, Rende says it is beneficial to repair caulking around windows, seal larger gaps in walls with expanding spray foam, and install weather stripping to seal air leaks around doors and windows.
Tagged: Attic | Calgary | Calgary Real Estate | Calgary Real Estate News | Cold | Comfort | DIY | Energy | energy efficiency | Feature | Home Depot Canada | House & Home | How To | How To | Ideal Insulation & Roofing | insulation | R-Value | Renovation | Renovations | Temperature | Warm | winter
---
---
Connect With Us