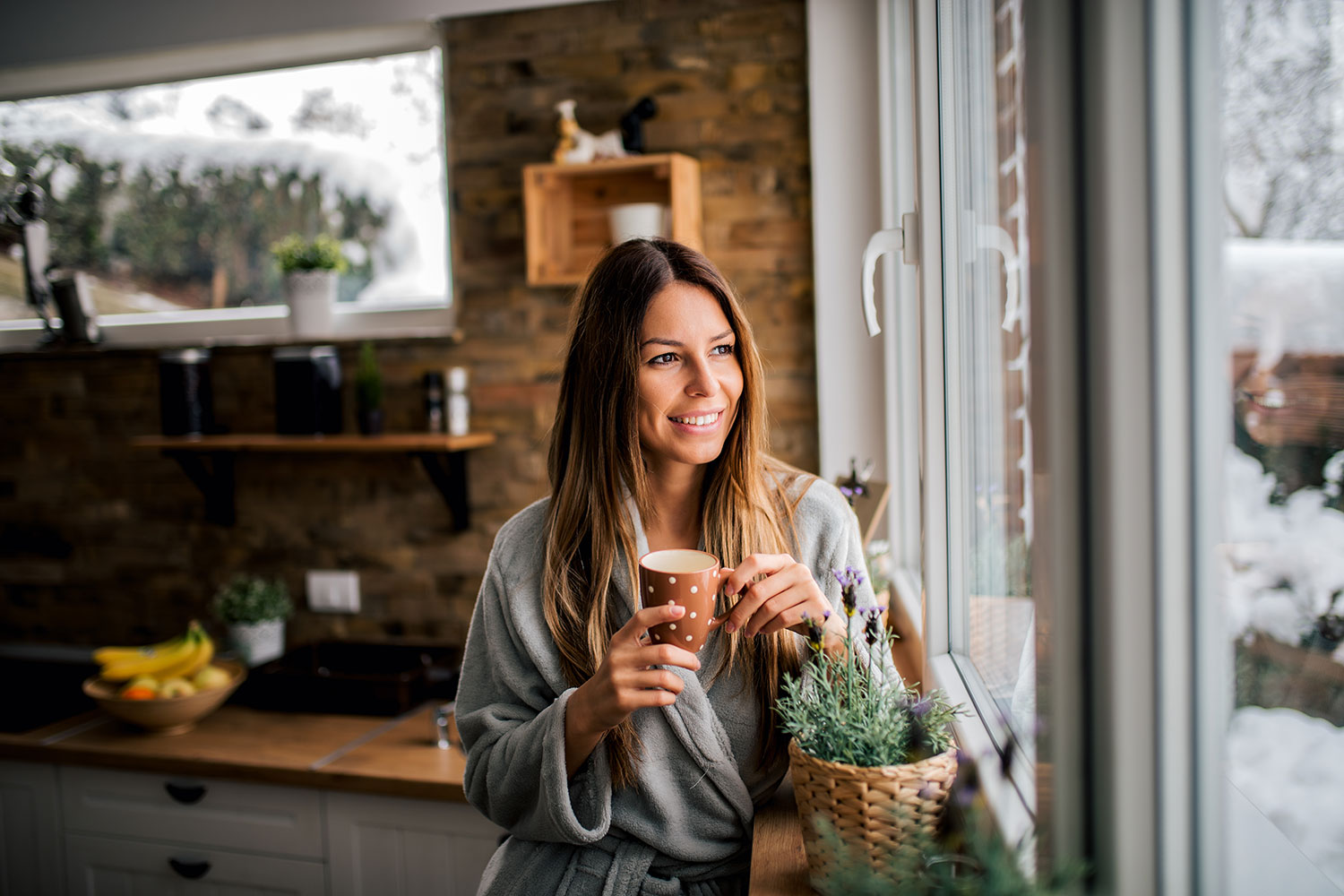 Getty Images
Nov. 16, 2020 | Gerald Vander Pyl
The winds of winter: when cold weather arrives, window issues become hard to ignore
The changing of the seasons often leads to window woes in a home, as problems that went unnoticed during the summer months become apparent with the arrival of colder weather.
Dallas Paquette from Lift Renovations, which handles window installations for Lowe's Canada in Calgary, says winter weather is challenging for windows. As they expand and contract, gaps can open in areas that are weakened.
"Cold weather sort of puts a window through its paces thermally and can often expose flaws," he said.
He says regular window and door maintenance, such as re-caulking and replacing weather stripping, can help extend the life of these components.
Some minor window problems can also be dealt with using do-it-yourself products (e.g., window film as a fix for air leakage), but these are rarely long-lasting solutions.
Paquette says there are clear signs when a window has reached the end of its life, as the frame deteriorates or the glass insert starts leaking.
"When the weather changes, things (in a window) start to move a little bit," he said. "So, any gaps that appear or any softness in the materials – that should be a sign that somebody should take a look at the window."
Paquette says noticeable moisture on the surface of a window should also be addressed. It might not be a problem with the window, but rather one of excessive moisture in a home, which still could lead to damage over time.
"Cold weather sort of puts a window through its paces thermally and can often expose flaws." - Dallas Paquette, Lift Renovations
Mikael Anderson, director of services for Western Canada with Lowe's Canada, says excess moisture can condense on windows and drip down into the frame, causing water damage.
"Houses are (constructed) much tighter than they used to be, meaning that not a lot of air is passing through," said Anderson.
"Something as simple as opening your blinds in the morning and closing them at night is going to reduce the amount of moisture that is going to build up on your windows and cause problems later on."
Paquette says an inspection of your home can determine the condition of each window – indicating which ones might need replacing now and which ones still have some years of life left.
Anderson adds that in keeping with the times, an inspection can be done in-person or using virtual visits.
"If you don't feel comfortable having someone come into the home to measure, we have the option of doing that virtually for you as well," he said.
Tagged: advice | Calgary | Calgary Real Estate | Calgary Real Estate News | Caulking | Cold | DIY | Draft | Feature | House & Home | How To | How To | Issue | Lift Renovations | Lowe's Canada | moisture | Problem | Renovation | weather | Weather Stripping | wind | Window | winter
---
---
Connect With Us