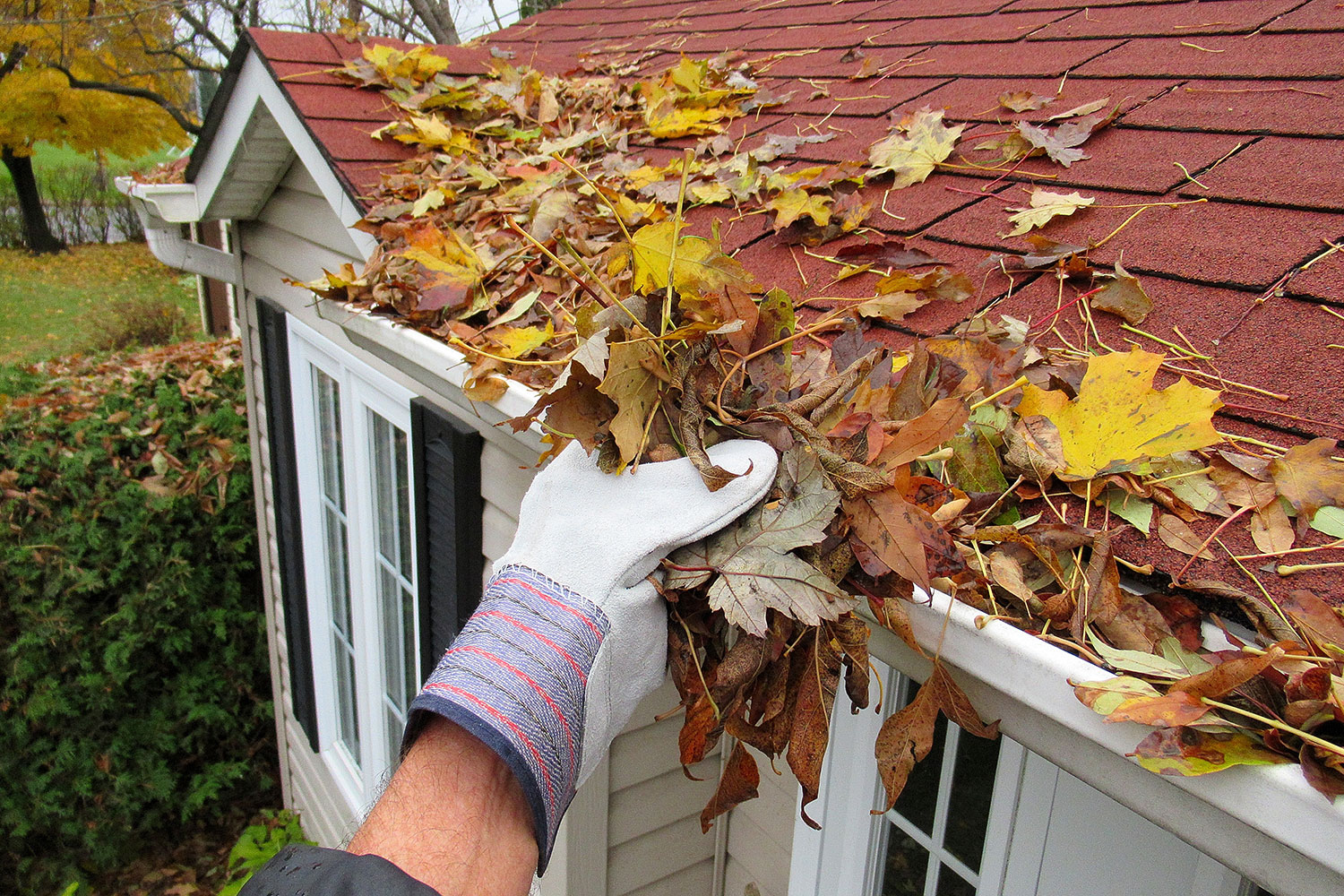 Getty Images
Nov. 04, 2020 | Tyler Difley
Maintenance tips and tasks to get your home ready for winter
Although we've already gotten our first doses of snow, winter is (technically) still just around the corner, with many more cold days and tons of the white stuff to come.
Unfortunately, winter is also the season that tends to reveal and worsen issues within the home, so there's no time like the present for some proactive maintenance. A bit of extra effort now could save you countless headaches when temperatures drop.
Here's a handy checklist to get you started:
Gutters and downspouts
Make sure they are clear of debris, as blocked gutters can lead to overflows and ice dams. It is also a good idea to check gutters for sagging sections or missing brackets and point downspouts away from your home's foundation to reduce the risk of leaks and flooding.
The roof
If your roof is damaged, winter's heavy snows and freeze-and-thaw cycle can wreak havoc. Examine your roof for damaged, loose or missing shingles. This can usually be done from a distance.
Here are some additional tips for keeping your roof in tip-top shape.
Garden hoses and outdoor faucets
Disconnect garden hoses from your house, drain out any water, then store in an enclosed location to prevent them from freezing. If your outdoor faucets have shut-off valves inside the house, use them.
Heating system
Gas furnaces need cleaning about every three years, while oil furnaces or boilers should be cleaned annually. If your home has a high-efficiency system, PVC vent pipes need to be cleared of all obstructions. Even if a cleaning isn't necessary, it could also be time to replace your furnace filter.
Fireplace and chimney
If you have a wood-burning fireplace and use it, make sure you have it cleaned by a professional chimney sweep. Creosote and debris buildup in the chimney are a serious fire hazard. It's also a good time to stock up on firewood.
Smoke and carbon monoxide alarms
These devices are vital to your safety, so it's important to make sure they're working properly. Test all the alarms in your home monthly and replace batteries when necessary.
Here's a refresher on the importance of your home's smoke and CO alarms.
Doors and windows
Do your doors or windows feel drafty now that temperatures are dropping? It might be an issue with your weatherstripping. Replace old weatherstripping and fill any gaps around windows and doors with caulking for a tighter seal and improved energy efficiency.
Insulation
If your home – and your attic, specifically – is poorly insulated, you might spend the whole winter fighting to stay warm while paying huge heating bills.
Here's how to make sure your home is properly insulated.
Entryway flooring
Place a protective mat both inside and outside the door and use a boot tray to avoid damage to your floors from snow, ice, road salt and gravel tracked in on footwear.
Emergency kit
It never hurts to have an emergency kit full of essentials (e.g., bottled water, non-perishable food, flashlights, batteries, first-aid materials, etc.) in the event of a winter storm or other event that causes a power outage or heating loss.
Trees
Heavy snow or high winds during winter storms can weigh down and break limbs or topple entire trees Assess the trees around your home and trim any dead or dying branches – larger or hard-to-reach branches might require professional help.
Outdoor lighting
Make sure all outdoor lights are working properly – snow and ice can make navigating dark pathways and steps a precarious task.
Patio furniture
Your patio furniture had a great run this summer and fall, but it's time to protect it for the winter. Store in an enclosed space (e.g., a shed, garage or basement) or use weatherproof covers. On the other hand, if you want to stretch "patio season" out as long as possible,
here are some tips for "winterproofing" your patio for all-season use.
Water heater
If you have a traditional water heater, periodically draining some water to remove sediment that collects at the bottom can extend the life of your unit. Sediment creates hot spots in gas-powered heaters that can damage the tank. It can also cause the lower heating element to fail in electric models.
Tagged: advice | Calgary | Calgary Real Estate | Calgary Real Estate News | Cold | Feature | home improvement | House & Home | How To | How To | Maintenance | snow | tips | winter
---
---
Connect With Us