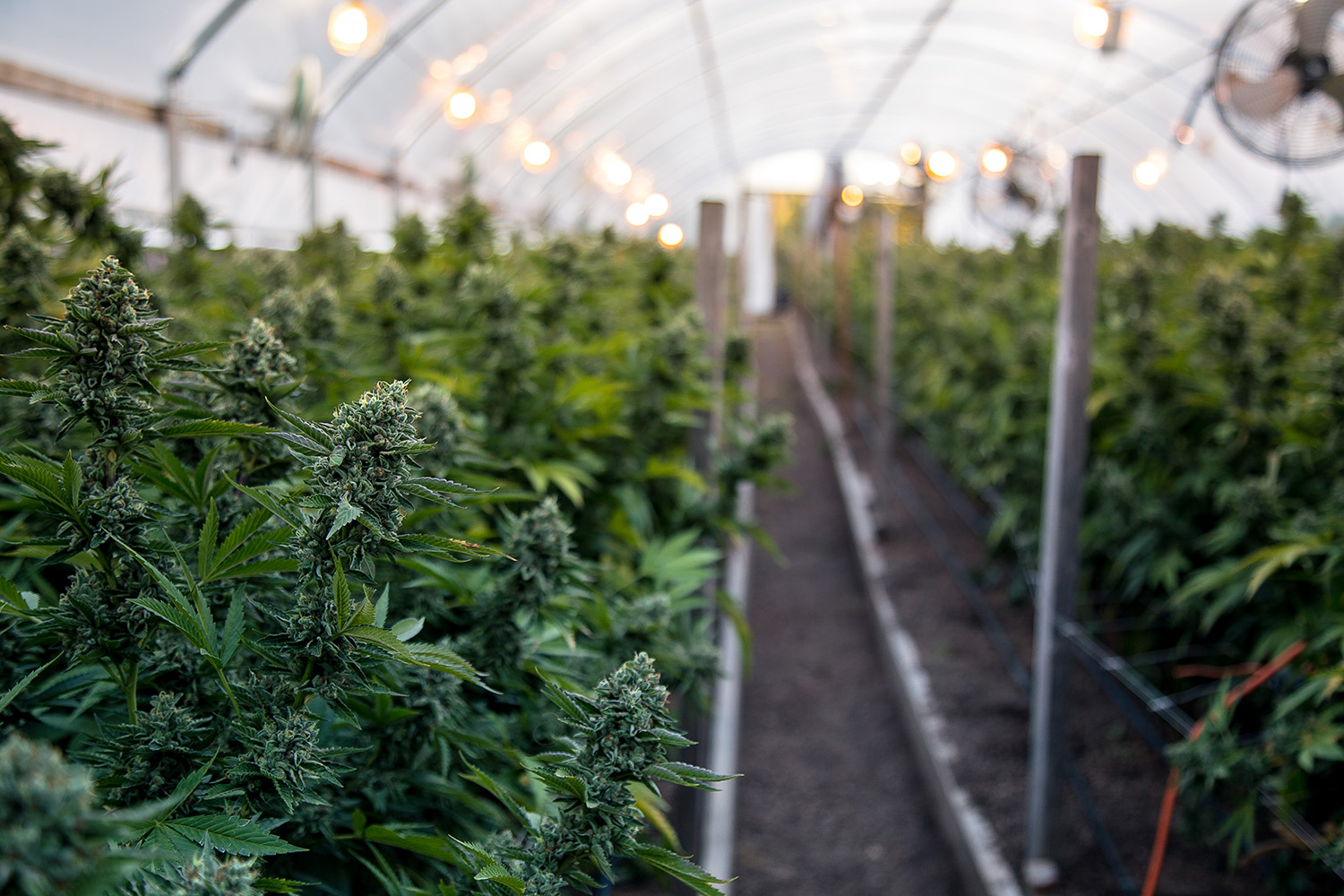 A close up of the marijuana farm industry. Beautiful macro and micro shots. Green house, outdoor, indoor plants. Harvesting cannabis, planting weed and more.
June 14, 2018 | CREBNow
Clearing the air
CREA voices concerns about home cannabis cultivation
As Bill C-45 continues its journey through the different levels of Parliament, the Canadian Real Estate Association (CREA) presented some feedback on how the legalization of cannabis would affect homeowners.
"We've heard from homeowners and tenants across the country who are worried about living beside grow-ops," said CREA president Barb Sukkau.
"What does this do to their home value? Will this increase their rent? How safe will their kids be? Will their quality of life diminish because of the prevalence of drugs in their neighbourhood? These are all concerns that need to be considered before the passing of Bill C-45."
REALTOR® concerns with The home cultivation of cannabis
The proposed legislation allows for Canadians to cultivate up to four legal cannabis plants in their home.
• The limit is not four plants per year, per house – it's four plants per crop and federal legislation currently allows as many crops as possible, with plants as large as possible.
• Some cannabis strains are ready for harvest in 10 weeks, which could mean some 4-5 crops yearly.
• Constantly growing plants in this fashion is a grow-op, with all the attendant problems, including mould and fungus.
• The National Collaborating Centre for Environmental Health estimates that a single mature cannabis plant produces moisture equivalent to 5-7 house plants. So four cannabis plants can equal the moisture production of up to 28 house plants, per crop. That is a potential recipe for disaster.
• Medical growers require government approval to grow cannabis, restrict what pesticides can be used and must keep their grow rooms and cannabis under lock and key.
• Why has the federal government not defined rules/regulations/guidelines for growing recreational cannabis indoors?
Based on information from police associations, many Canadians who have government issued licenses to grow medicinal cannabis are not adhering to the limit of plants they are allowed to grow and indeed over producing.
• Home cultivation for recreational cannabis is likely to face the same challenge, with individuals growing more than the four-plant limit, potentially causing damage to homes.
REALTORS® across the country have witnessed the damage done to homes and buildings where cannabis has been cultivated, such as:
• Effect of mould on the building structure and air quality
• Impact on electrical systems
• Stigmatization of properties known to have housed a "grow-op"
The Federation of Canadian Municipalities, the Appraisal Institute of Canada and the International Association of Certified Home Inspectors have all expressed concerns with growing cannabis indoors.
A home where cannabis is grown may be deemed unsafe, and mortgage lenders, banks and/or insurance companies may no longer want to provide services for such property which would affect the value of the property and potentially nearby properties.
There currently is no national, standardized method for classifying, identifying and remediating damage caused by indoor cultivation of cannabis.
Landlords have expressed concerns with tenants growing cannabis plants in their apartments. Costs for repairs due to damage caused by growing cannabis in rental units would be passed along to other tenants.
Other landlords are busy converting their apartment buildings into condominiums, whose legal structure allows owners collectively to set rules and bylaws within their building – which could push out lower-income tenants or impact already constrained rental markets in larger cities.
Canadians from across the country will have access to safe, quality controlled cannabis in stores, and Canada will be the first jurisdiction in the world to allow online purchase and delivery by mail. This ensures all Canadians will be able to access legal recreation cannabis with no real need to grow at home.
REALTORS® RECOMMEND
• Enact a one-to-two-year moratorium on all personal cultivation to give the provinces, municipalities and the public time to adjust to cannabis legalization.
• Provide provinces and municipalities with a framework on regulations and guidelines for proper and safe cannabis home cultivation, as well as clear remediation standards.
Tagged: Barb Sukkau | bill C-45 | Cannabis | City Council | container gardening | CREA | Federal Government | medicinal marijuana
---
---
Connect With Us