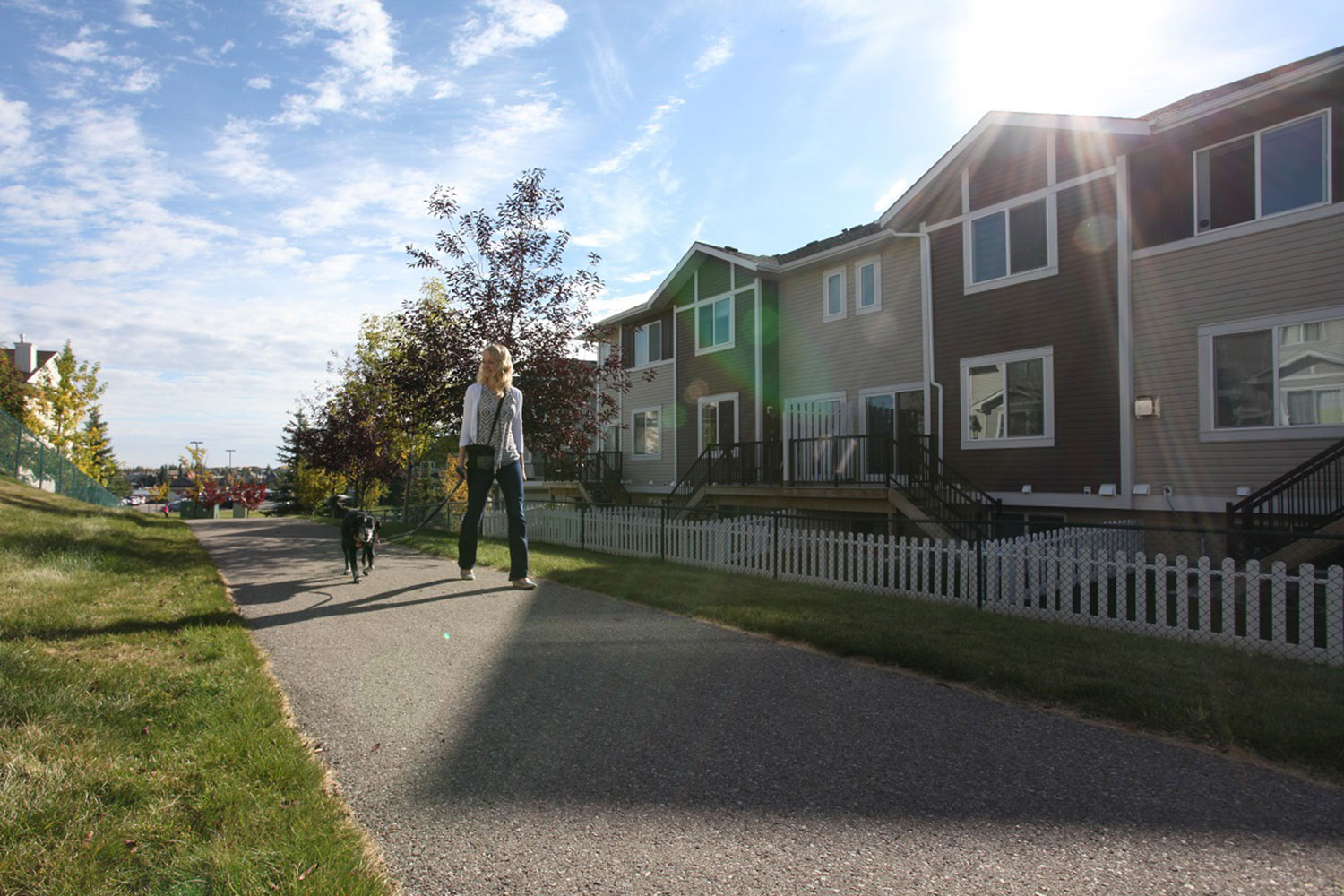 Courtesy City of Chestermere
April 10, 2019 | Andrea Cox
Chestermere: despite economic setbacks, growth remains in the forecast for this lakeside retreat
Much like Calgary, the bedroom community of Chestermere didn't escape the real estate market pitfalls of 2018. However, some experts say that the worst is over, predicting that as the spring of 2019 takes root, sunnier days lie ahead.
"We've really got some great opportunities now, there are so many undervalued areas and properties," said Marjorie McKay, broker and agent for RE/MAX Real Estate Advocates in Chestermere.
McKay and her husband, Doug, have been living and working in Chestermere since the early 1990s. She has watched the city grow from a small town of under 2,000 people to the vibrant lakeside city (it received its city status in January 2015) of almost 21,000 people that it is today.
Chestermere is one of the fastest growing communities in Canada and it's also one of the youngest – 55 per cent of the population is under 40. "And we are not slowing down any time soon," said Chestermere Mayor Marshall Chalmers.
"We've really got some great opportunities now, there are so many undervalued areas and properties." - Marjorie McKay, RE/MAX Real Estate Advocates
Since 2017, Area Structure Plans for six new communities have been approved, many of which will be offering a selection of housing types, from apartment-style condos to cottage-cluster housing, lane-less townhomes and homes with approved secondary suites.
These new developments will also be adding to the city's expansive amenities, which already include a central lake, three sandy beaches, walking trails, a BMX and skateboard park, and more than 27 kilometres of walking and biking trails. New amenities will include an eco-park and waterfront promenade.
As of February 2019, the year-to-date benchmark price in Chestermere sat at $476,000. There were 19 homes sold, while 51 new listings hit the market, adding to the almost seven and a half months of supply.
McKay notes that despite the region's economic setbacks, Chestermere has recently seen an influx of international and Canadian homebuyers. She says she's recently had buyers from Toronto and Winnipeg, and even as far away as South Africa.
"They are considering Chestermere as an alternative lifestyle to Calgary, but we are almost right across the street from the city," she said.
Tagged: Calgary | Calgary Community | Calgary Real Estate | Calgary Real Estate News | Chestermere | Feature | Lake communities | lake living | Surrounding Areas | Surrounding Areas
---
---
Connect With Us