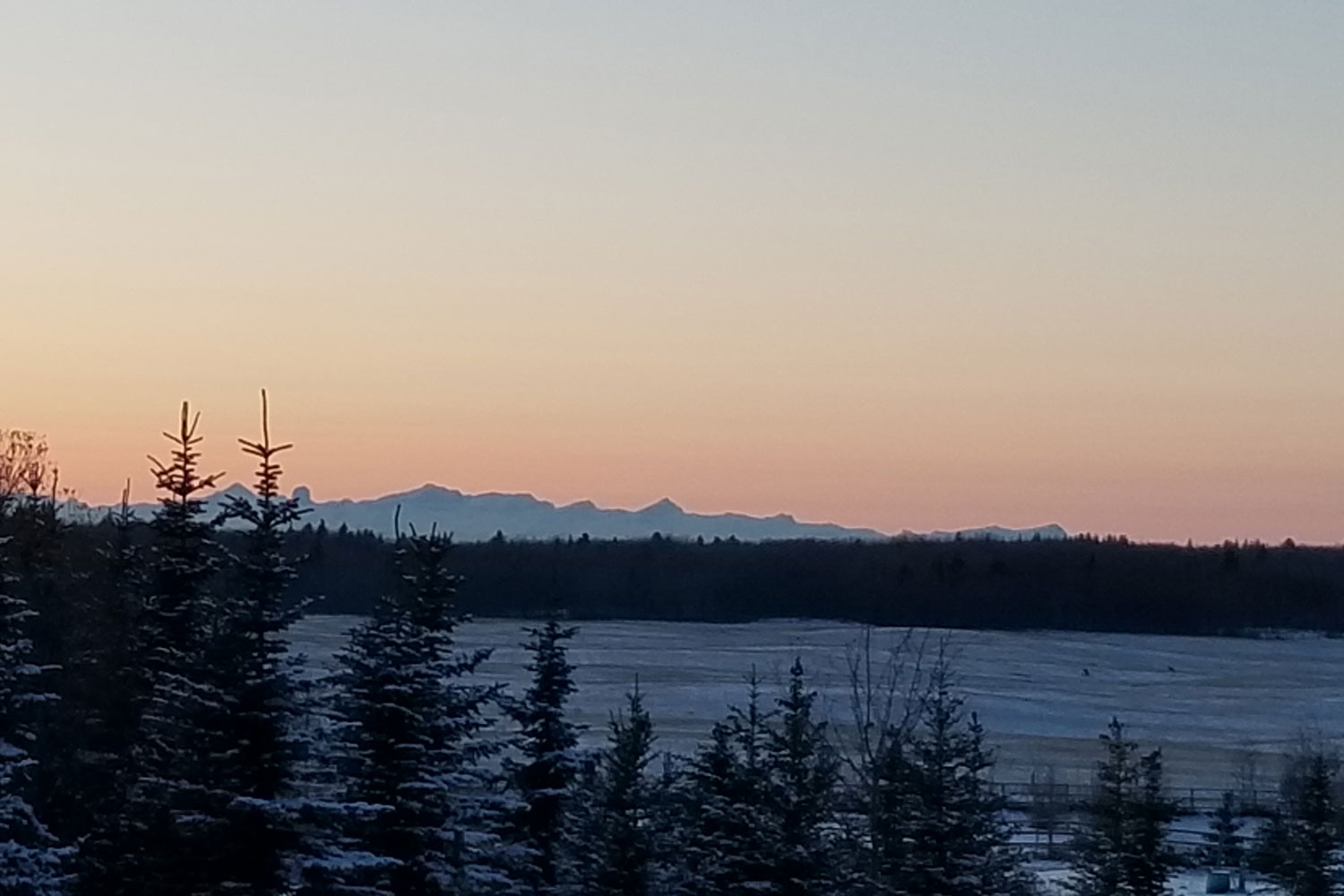 Courtesy Bearspaw Country Estates Home Owners Association
May 24, 2019 | Natalie Noble
Country convenience: Bearspaw and Springbank provide rural lifestyle and urban amenities
Where can you take in mountain views, watch wildlife and enjoy a peaceful acreage lifestyle, all while still being able to access downtown Calgary in under half an hour? According to residents, the answer is the communities of Springbank and Bearspaw on Calgary's northwestern fringe.
Springbank resident Frankie-Lou Nelligan cherishes country living with easy access to the daily services life demands.
"A lot of people think, 'oh you live all the way out there?' And I do, but I work near Chinook Centre and I'm there in 20 minutes," she said. "I get up in the morning, get my kids off to school, work the farm for an hour and I'm off to work. Having the lifestyle we do, it's hard to believe we're so close to the city. You feel the tension leave as you drive out closer to home every day."
Springbank offers low-maintenance, two-acre parcels, but also larger acreages of over four acres that allow livestock. Homes also vary, from smaller bungalows to larger, two-storey, executive-level houses. Nelligan and her family live on a five-acre estate and operate a hobby farm.
"Whatever lifestyle you want, you can create it out here," she said.
For those looking to enjoy the simple life, the community of Bearspaw also provides residents with that sense of getting away from it all. Offering mostly smaller, two-acre lots, the community presents a mix of modern and traditional country-style homes suited for everyone from young families to retirees.
"Whatever lifestyle you want, you can create it out here." - Frankie-Lou Nelligan, Springbank resident
"There's a nice amount of space between neighbours and the properties are nicely situated," according to a representative from the Bearspaw Country Estates Home Owners Association. "We have good communication among homeowners and good turnout to our AGMs and social events. We're also a dark community with no streetlights, so we can see the stars at night."
Phil Lepage, a REALTOR® with RE/MAX Realty Professionals who specializes in west-Calgary communities, said the beautiful mountain views, exceptional schools and connectedness of residents are big draws to these communities, as is the opportunity to personalize properties.
"Many of these homes are ready for some cosmetic upgrading, so there are good price ranges in each," he said. "We're getting a lot of families who are ready for some upgrading in their homes. Families with extended family are coming in and building carriage homes or walkout-level suites for parents or extended family. And some of the bungalows and smaller homes offer a more relaxed lifestyle as an alternative to condo living."
He adds that despite their small-town atmosphere, these communities still have quick and easy access to the downtown core.
"The connectivity is improving in the northwest, with more to come," he said. "The Stoney Trail expansion is making country living in these communities more convenient. It helps having all the shopping amenities basically at your fingertips."
Tagged: acreage | Bearspaw | Bearspaw Country Estate Home Owners Association | Calgary | Calgary Community | Calgary Real Estate | Calgary Real Estate News | Feature | Rural | Springbank | Springbank Community Association | Surrounding Areas | Surrounding Areas
---
---
Connect With Us