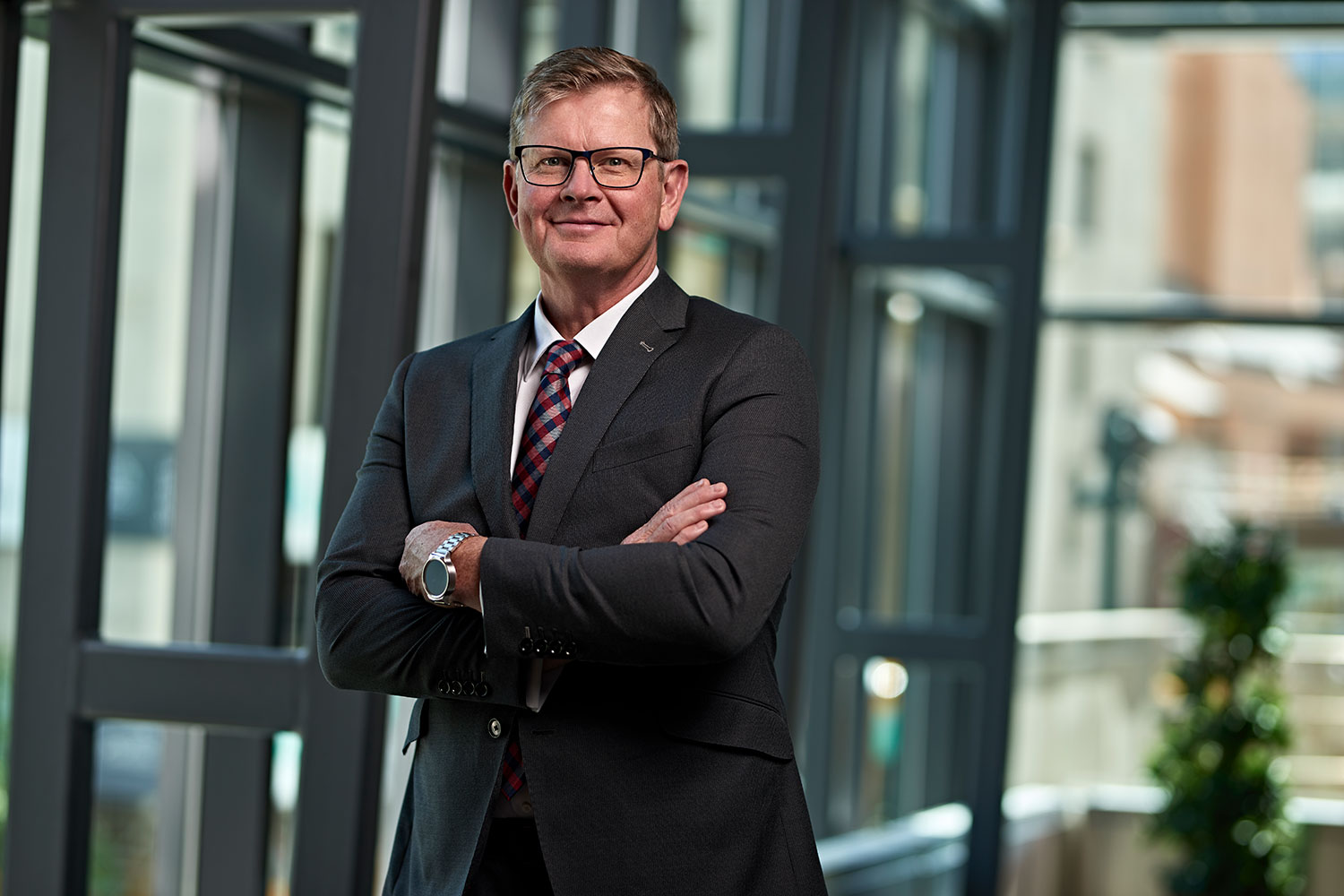 Courtesy Clark Grue
Dec. 11, 2019 | Gerald Vander Pyl
My First Home: Clark Grue, TELUS Convention Centre president and CEO
Calgary TELUS Convention Centre president and CEO Clark Grue has fond memories of his first home in Calgary, which ended up being perfect for his growing family for many years.
But Grue also recalls the circumstance surrounding the purchase of the home, which came at a hectic time for him and his wife, Cheryl.
It was the late 1990s and the couple had decided to move their family from Toronto to Calgary, where Grue had been offered a job transfer.
Cheryl stayed behind with their three children, later to become four, while Grue headed west to start house hunting in a city he didn't know well in terms of real estate. Most of his time growing up had been spent in B.C.
"I came out to Calgary for the first month working and looking for a place, really not knowing much about it," he said.
"It served us very, very well for our kids, who grew up there from very little ones into their teenage years."
Cheryl had a brother living in the city who suggested looking for homes in south Calgary, where he lived. This led Grue to check out some potential houses in Shawnessy, which, he says, "was kind of on the fringe of Calgary at the time."
One house seemed perfect, and as Grue recalls, "back in 1998, the market was pretty hot, so you didn't let a good one go.
"I remember talking to Cheryl at the time and saying, 'I don't think we'll have time for you to come out and look (at the house).'
"We ended up putting an offer in for basically the market price because we didn't feel like we could actually go in under."
Buying the house without Cheryl seeing it in person was a concern, but she had an idea.
"Why don't you put a clause in there conditional to my parents looking at it?" Grue said his wife suggested.
"We had a window of time for her parents to come out from Kelowna and have a look at the house, which eventually we bought and loved.
"It served us very, very well for our kids, who grew up there from very little ones into their teenage years."
Grue remembers the house, and even the buying process, fondly and has loved living in Calgary.
In his role with the TELUS Convention Centre, he shares that love with people around the world during his travels for work.
"I actually pitch that all the time," he said. "Calgary is certainly a great place for young families, a great place to live."
Tagged: Calgary | Calgary Real Estate | Calgary Real Estate News | Clark Grue | Feature | My First Home | My First Home | Shawnessy | TELUS Convention Centre
---
---
Connect With Us