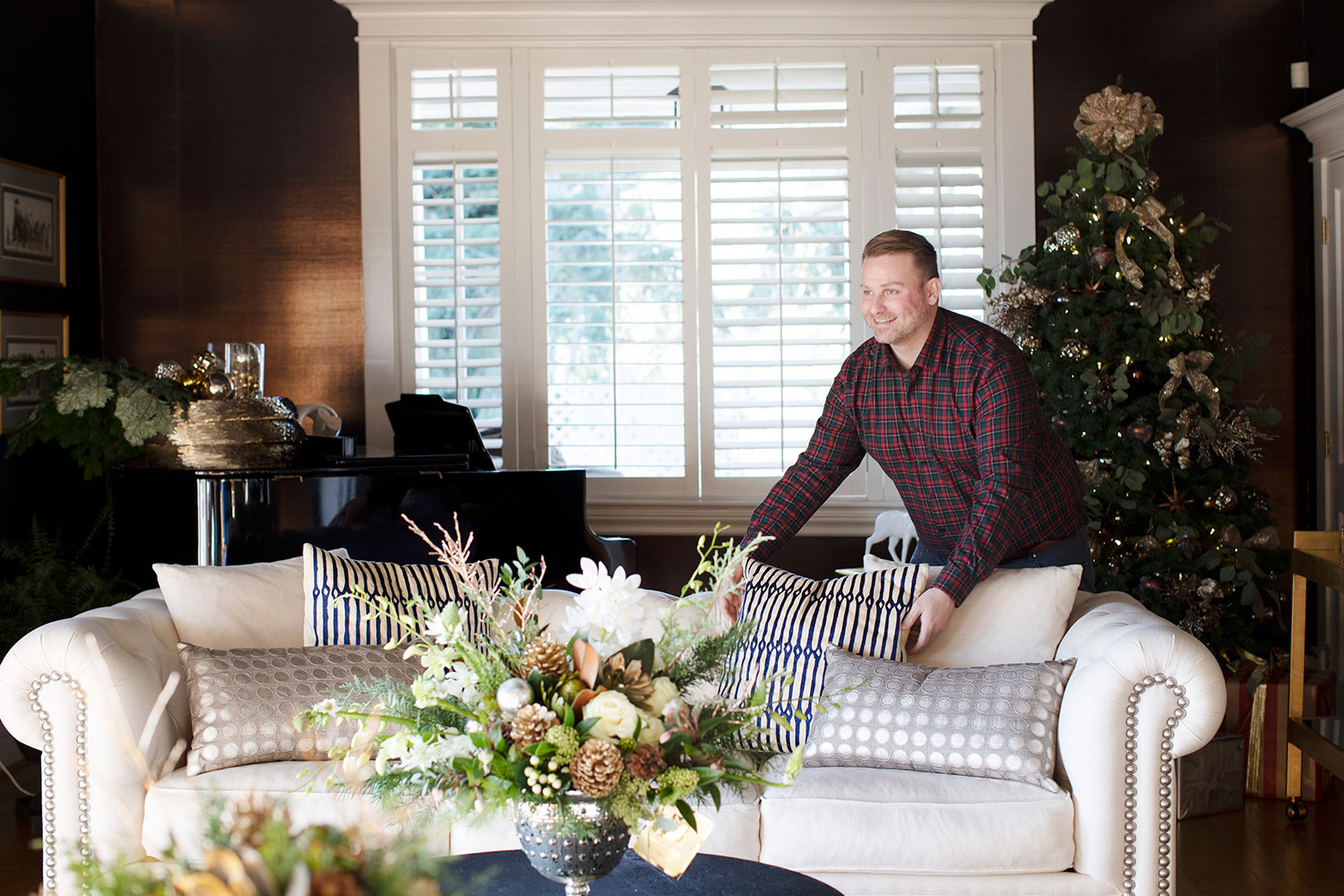 Courtesy Jamie Banfield
Jan. 10, 2020 | Andrea Cox
My First Home: Jamie Banfield, Vancouver interior designer
Seven years ago, Vancouver-based interior designer Jamie Banfield wasn't really thinking about buying a new home. That all changed, however, when he and his partner were introduced to a two-bedroom-plus-den apartment for sale in South Surrey that they couldn't pass up.
"It was a presale project and we really liked the community and what the developer was trying to accomplish," said Banfield.
The condo was part of the second phase of a development that featured retail and commercial offerings at street level, with condos above, creating a vibrant pulse that really resonated with the couple.


But what really motivated them to sign on the dotted line was family. Banfield's partner's grandmother had purchased in the first phase of the development.

"She needed some help and we were able to take her grocery shopping and check in on her," said Banfield.

At the time, he was in his mid-20s and in the middle of starting his interior design business, so he was eager to put his expertise to work in his first home.

"One of the things that people get stuck on when they are buying a property is the finishings – the cabinets or how pretty and cool the wallpaper or hardwood floor is – but really, the No. 1 thing to look for is space planning and the function of how it works, and this home was laid out really well," he said.

Lots of big windows let in plenty of natural light, and the unit featured generous storage space, something Banfield suggests people put on their must-have list when shopping for a condo. He was also attracted to the entrance feature – instead of stepping into the main room from the front door, there was a foyer – and for a culinary hobbyist, he says the kitchen "really worked."

The couple punched up "the white box" with plenty of colour and personality. They painted the small den a vibrant shade of pink and added mouldings, woodwork and plenty of art throughout the home. An electric fireplace completed the look.




"We really wanted to blow up the personality of the rooms and a big punch of colour kept your eye going through the space," said Banfield of the pink paint job, a colour dubbed "hot lips" by the paint manufacturer.

The couple sold the South Surrey condo two years ago and returned to Vancouver's downtown, where they are renting a one-bedroom condo with all the bells and whistles in the heart of the action.

"We will probably stay in the city for a few years, but I really want to buy a place in nature," said Banfield. "Maybe on the Sunshine Coast by the water and trees, where I can dabble in DIY projects and garden."

Tagged: Calgary | Calgary Real Estate | Calgary Real Estate News | Calgary renovation show | Condos | Design | Design | Feature | House & Home | Jamie Banfield | Jamie Banfield Design | My First Home | My First Home | Renovation | Surrey | Vancouver
---
---
Connect With Us