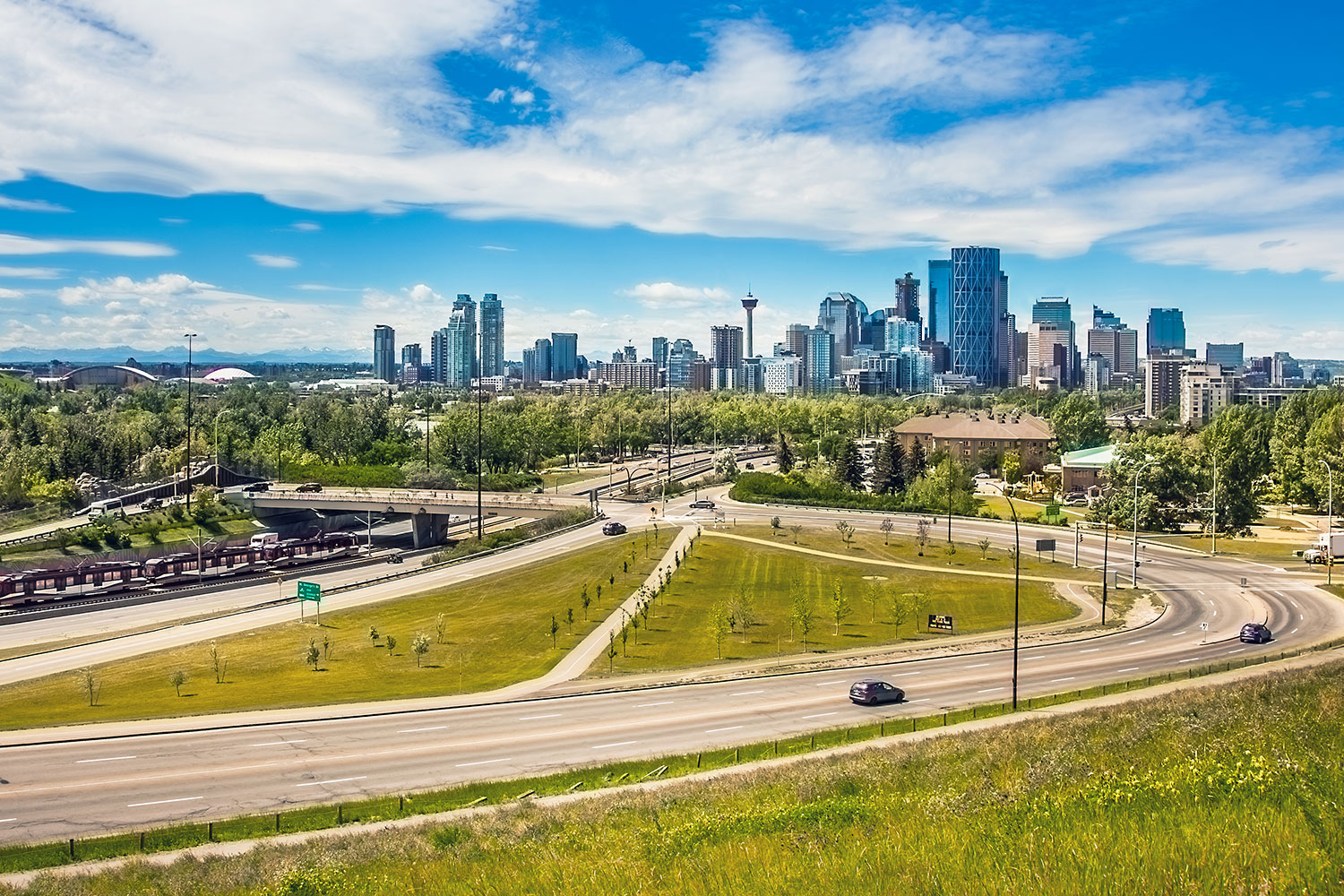 Getty Images
Feb. 14, 2020 | Natalie Noble
Love YYC: Six local REALTORS® share the things they love most about Calgary
Justin Becker - REALTOR®, founder and team leader with YYC Realty
Top attraction
"My favourite attraction in Calgary is Stephen Avenue. I love all the amazing eateries, shopping, bars, pubs and lounges in such a beautiful setting. Our downtown is gorgeous, with its stunning architecture balanced with lots of green space and the river running through."
Where they live
"I live in Varsity and I love it. I can walk out my door to the river and ravine trails in minutes. There are also tons of amenities, with Market Mall and the new University District. It's quite central and convenient here without having to deal with inner-city traffic as much. I find I can make it pretty much anywhere I need to be within 15 minutes."
Why they love Calgary
"I enjoy the proximity to the mountains, where I go hiking with my dog in the Kananaskis area. It's amazing to see the landscapes and world-renowned scenery we have in our backyard. The milder winters and chinook breaks are also great. When I moved here from northern Alberta 15 years ago, I was pleasantly surprised. Not many people probably know this, but Calgary is the sunniest major city in Canada, and who doesn't enjoy as much sun as they can get?"
Lorna Hamm - REALTOR® with Your Calgary Real Estate Connection
Top attraction
"My favourite Calgary attraction is the Jack Singer Concert Hall. I love going there for their live presentations and I enjoy going to the Arts Commons centre as a whole."
Where they live
"I live in Lake Bonavista and, of course, I really enjoy the lake. It was the first lake community built in Calgary and, in my opinion, it's still the best. We also have a lovely little shopping centre right here, with Safeway, Shoppers Drug Mart, a Chinese restaurant, everything you could want."
Why they love Calgary
"I love the people here. I was part of the 1988 Olympics and the Rotary Club's International Conference, and whenever we host people, we do the best job ever. If somebody's in need, Calgarians rally around. We're always here to be hospitable, helping and kind."
Viki Fairbairn - REALTOR® and first-time homebuyer specialist
Top attraction
"My favourite attraction here is the Canada Olympic Park bobsleigh, luge and skeleton track because my oldest son was in the Olympics and that's where he learned to compete. There are offerings for (non-competitors), too. You can go discover skeleton, which I did and it's so scary, or you can try to bobsled, and there's the skiing."
Where they live
"I live in Erlton and I can walk to everything I need there. There are bicycle paths, the annual Lilac Festival and it's a short walk to see the Flames play."
Why they love Calgary
"I'm a native Calgarian and I like that the city is so people friendly. People here are kind and generous, and this is a very safe place to raise kids. We're also close to the mountains and Drumheller, and there's lots to do here in the city."
Sam Crick - REALTOR® with Central Calgary Real Estate Group
Top attraction
"When I go out myself, I like to go down to the river pathways, but I also enjoy taking people to the Calgary Zoo. We have lots of family come to the city and it's somewhere we like to go. It's open all year round, and at any time of the year, there are different things that are special there. With the nature of animals, they do something different every time, and you can also go for the zoo lights and other unique attractions."
Where they live
"I live in Springbank and love the peace and quiet, but I'm also only five minutes from being inside the city, with all the shops, restaurants and facilities. I get to see mountain views every day on the way home from work and what's not to love about that?"
Why they love Calgary
"I love seeing the blue skies, the mountain views and the downtown lights every day. I also think all the diversity in activities for kids is great."
Christian Twomey - REALTOR® with RE/MAX Landan Real Estate
Top attraction
"I'm a bit of a restaurant guy. I like going out to eat and checking out new places. What's cool about Calgary is that we have so much variety now that comes with the diversity of people we have living here. We have nice restaurants, but there are a ton of hidden gem restaurants that are more culturally based, too."
Where they live
"I live in the deep southern Shawnessy-Evergreen area. The communities are established, and we have schools, shopping, churches and everything that's good for a family. With the southwest side of the ring road being constructed, our access down here is going to greatly improve, and with that I believe values will also increase over the next few years."
Why they love Calgary
"Without question, my favourite thing about Calgary, and about being a REALTOR®, is all the diversity we have here. We have so many people from all over the world and I love meeting them and learning about them – where they've come from and how they came here."
Margaret Hamilton - REALTOR® with Sutton Group Canwest
Top attraction
"My favourite feature here is the beautiful mountain views we get from so many locations around Calgary. I've lived in many places all over North America, but this is my home and always has been."
Where they live
"I live in Braeside and what makes it great are the people in the community and the easy access to Fish Creek Park, Glenmore Park and the Weaselhead."
Why they love Calgary
"My favourite things about Calgary are the people and the energy of the city. We enjoy and internalize such a can-do attitude here. Despite some tough economic times and a somewhat uncertain future, the energy and attitude here is 'we can do it,' always looking forward. The vibe of the city and the positive attitude of the people are big draws to living here."
Tagged: Braeside | Calgary | Calgary Real Estate | Calgary Real Estate News | Calgary Real Estate News | Downtown | Erlton | Evergreen | Feature | Lake Bonavista | Love YYC | mountains | REALTORS | REALTORS | Shawnessy | Springbank | Surrounding Areas | Varsity
---
---
Connect With Us