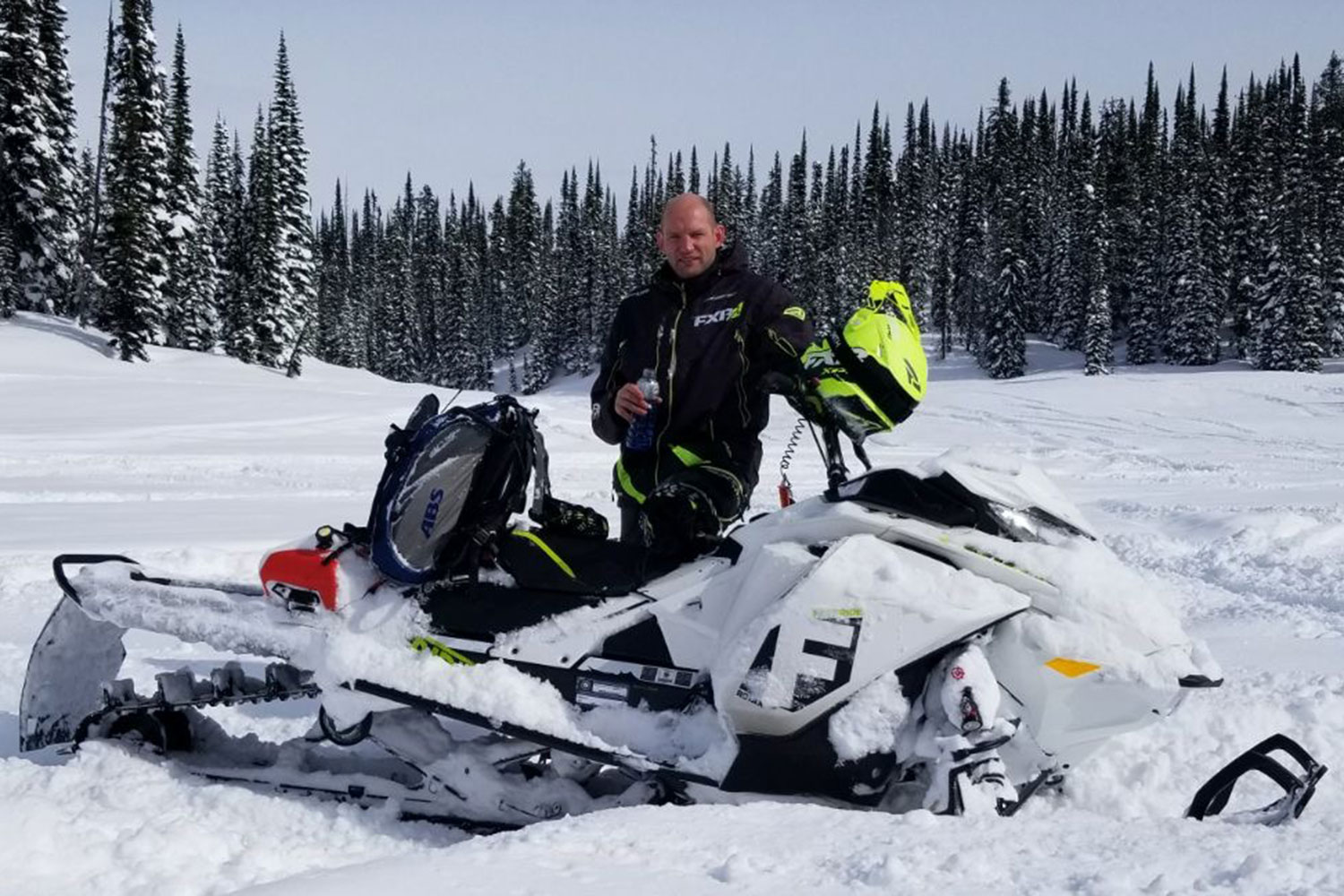 Courtesy of Robyn Regehr
April 30, 2020 | George Johnson
My First Home: Robyn Regehr, Calgary Flames alum
When Robyn Regehr arrived for his first Calgary Flames training camp, projections were naturally guarded, given the extraordinary circumstances.
The key asset that had come over from the Colorado Avalanche in the much-publicized Theoren Fleury swap was, after all, recovering from two broken legs suffered a few months earlier in a car crash near Saskatoon.
The injuries were severe enough that doctors feared his NHL career might be over before it had even begun.
"I'd started skating on my own, and when the Flames heard that they were surprised and just wanted to take a look at me, see how I was progressing,'' said Regehr, a shade over 20 years, and 836 regular-season games as a Flame, later. "Initially, it was only supposed to be for a week or two, and I wound up staying 11 years."
His recovery fast tracked, and he made the team following a brief, five-game stint at the AHL level. The organization installed the 19-year-old defenceman at the International Hotel until Christmas, when they told Regehr to find himself some lodgings.
Initially, he rented a condo on 14th Street N.W., just down the road from SAIT.
"The next year, I bought my first house, close by in West Hillhurst – 1761 Seventh Ave,'' said Regehr. '"An attached infill, just north of Queen Elizabeth School.
"I'm lucky my dad, everyone in our family, was very handy. So, I got a lot of support and a lot of advice in that area."
"What I remember most about that house is my fantastic neighbours, Larry and Maureen Best. Unfortunately, both have passed away now, but they were just amazing, amazing people. Didn't have any kids, but they owned this beautiful dog. We shared one common wall, but they never complained about the noise."
The hockey connection to the housing story is that Regehr purchased the property from goaltender Rick Tabaracci, who the Flames had flipped to the Washington Capitals in exchange for future considerations earlier that offseason.
It was a two-bedroom, two-bathroom layout with an extra room upstairs, which Regehr turned into an office.
"It cost $300,000, which I thought was an exorbitant amount of money. I lived there for, oh man, six or seven years. Great house. At that age, just having something of your own that required care and upkeep was a bit daunting at first, of course," he said.
"I'm lucky my dad, everyone in our family, was very handy. So, I got a lot of support and a lot of advice in that area. The basement was actually unfinished and stayed that way until we went to sell it, on the advice of our REALTOR
®
."
The setup, Regehr concedes, contained a few personal quirks.
"When you walked in the main room, I put a pool table where the living room should've been, along with a high-top table with chairs and a drink vending machine. Mostly beer, but some pop," he said.
"It stayed that way for quite a while. You walked in and there it was, a pool table in the front room. Well, I was young, right?
"When the house sold, I wound up doing quite well."
Tagged: Calgary | Calgary Flames | Calgary Real Estate | Calgary Real Estate News | Colorado Avalanche | Feature | hillhurst | Housing Market | My First Home | My First Home | NHL | Popular This Year | REALTORS | REALTORS | Rick Tabaracci | Robyn Regehr | SAIT | Theoren Fleury | Washington Capitals | West Hillhurst
---
---
Connect With Us