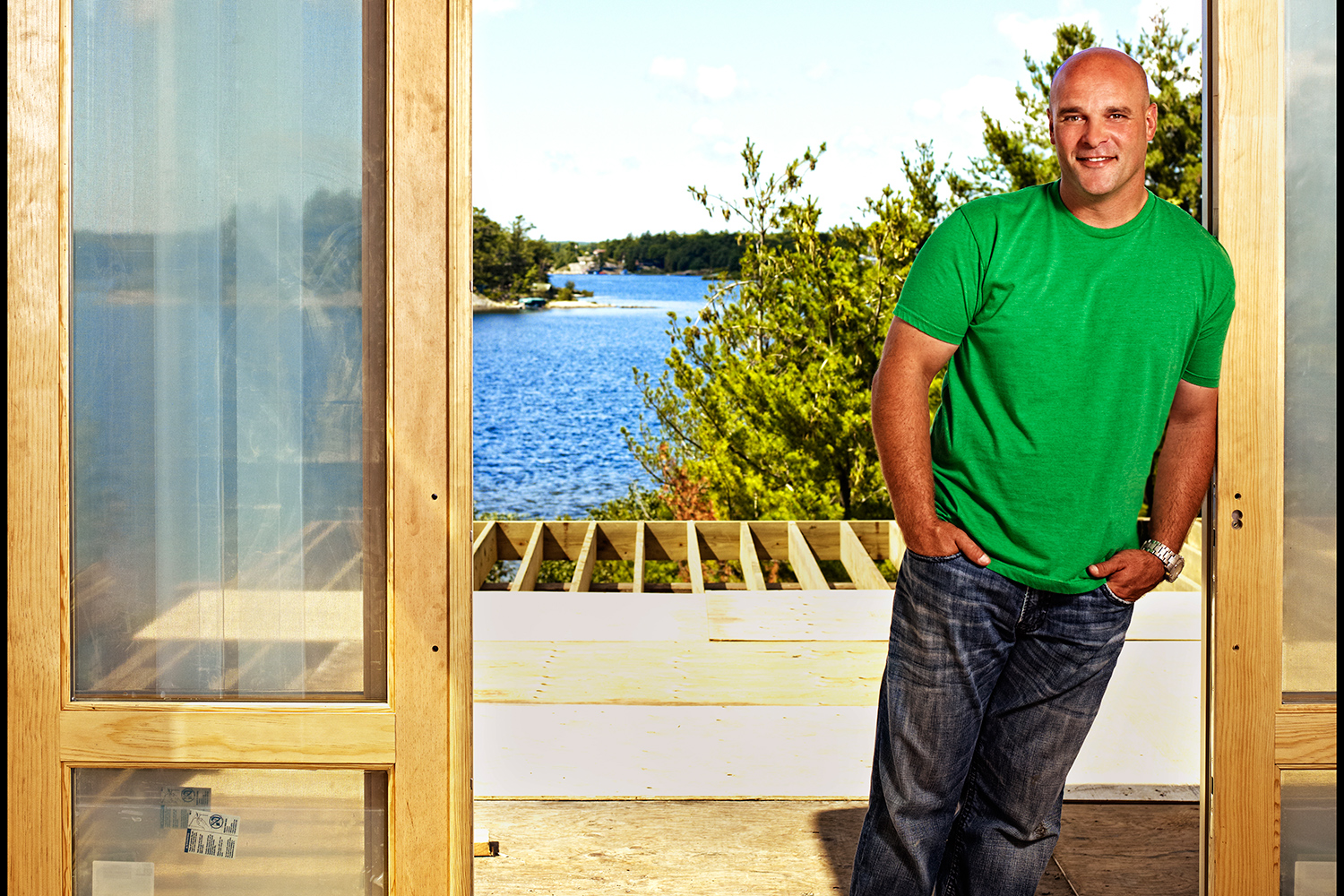 Courtesy Bryan Baeumler
Jan. 09, 2019 | Andrea Cox
My First Home: Bryan Baeumler, HGTV star and renovation expert
Renovation expert and HGTV superstar Bryan Baeumler has fond memories of his first home, a small, 50-year-old bungalow that he purchased and renovated with his wife, Sarah, who is an interior designer.
She has co-starred with him on several hit TV series, including House of Bryan, Bryan Inc. and now Island of Bryan.
The couple's first home, and its renovation, were featured on the first season of House of Bryan.
"We purchased the home because of its charm and potential to make it our own," said Baeumler.
At the time, the couple had two babies and wanted to transform the home into a welcoming space that would accommodate a growing family. The industrious and creative duo added a second level and deepened the basement, an extensive makeover that converted the original single-level home into a 3,500-square-foot showstopper.
It was a journey fraught with frustration and obstacles, from weather delays to municipal red tape.
Baeumler says the project was a learning experience when it comes to finances, difficult timelines and the other challenges that people often face when building or renovating a home.
"We purchased the home because of its charm and potential to make it our own."
"The ups and downs of the project continually tested our skills, patience and our relationship, but it was a success in the end and the house turned out even better than in our initial vision," he said.
The couple loved the finished home and lived in it for several years, but as their family grew – they now have four children – space was once again at a premium, prompting a move to a larger home.
"With each project, Sarah and I feel more comfortable with what we are capable of taking on," said Baeumler.
The couple's first home was also the first home-renovation project that they tackled as a team. Since then, they have taken on several new challenges together, including their latest endeavour, the revamp of a neglected, but beautiful, resort in the Bahamas. The couple came across the property during a holiday.
Island of Bryan, which will air this spring on HGTV Canada, will follow the resort's renovations and the couple's efforts to bring it back to life.
"The scale of the project is something we haven't taken on before, but with our experience and skill, we are confident that we can turn it into the lively resort that it once was," said Baeumler.
Tagged: Bryan Baeumler | Calgary | Calgary Real Estate | Calgary Real Estate News | Feature | HGTV Canada | House & Home | My First Home | My First Home | Popular This Year | Renovations
---
---
Connect With Us