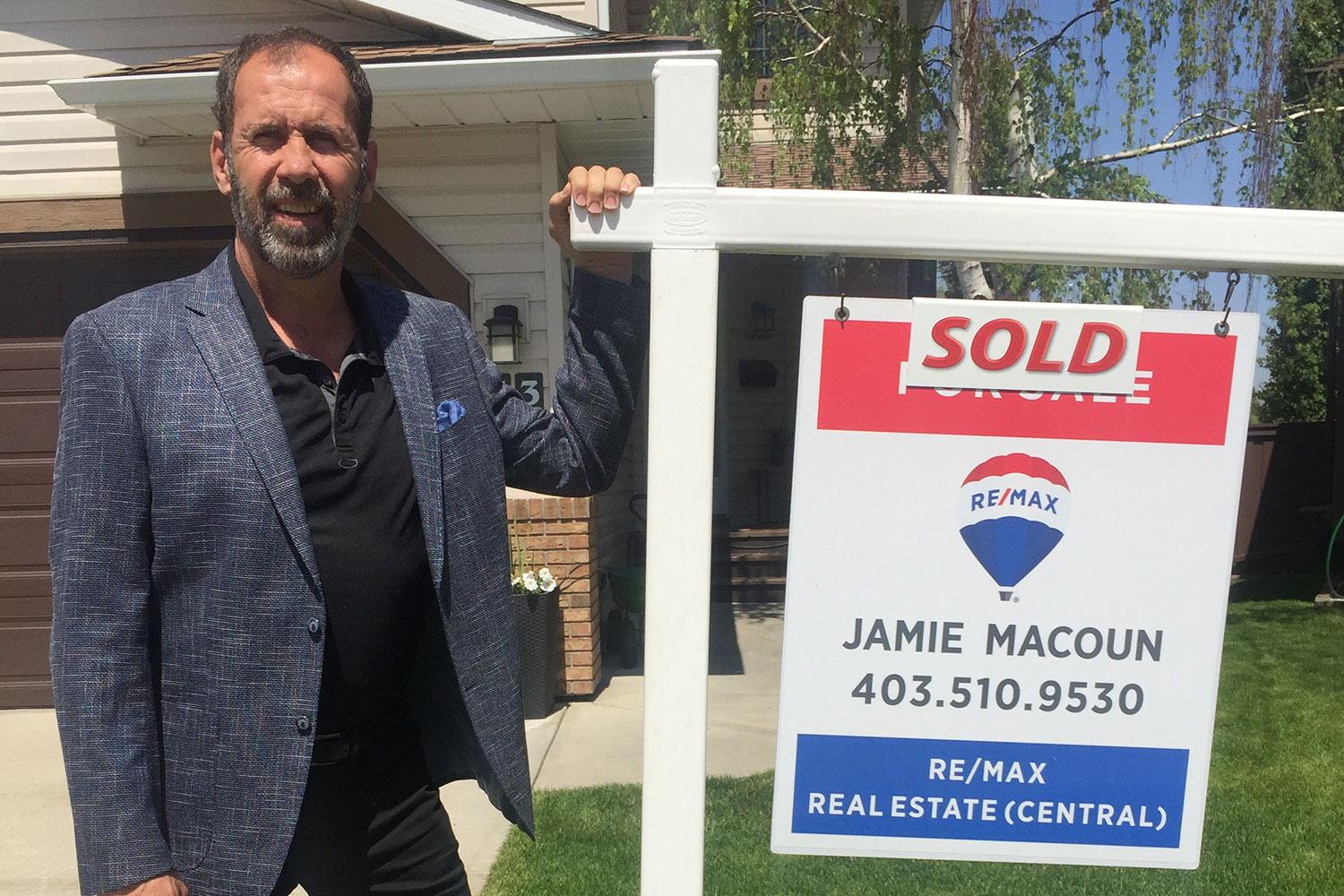 Courtesy Jamie Macoun
Feb. 28, 2020 | George Johnson
My First Home: Jamie Macoun, Calgary Flames alum and local REALTOR®
Over the course of his time in the NHL, Jamie Macoun embodied all the intangibles hockey folks prize so highly: dependability, competitiveness and an innate will to excel.
These days, two decades on from his playing career, he brings those same attributes to his work as the driving force behind Macoun Real Estate in Calgary.
Given his reputation as an uncompromising, under-the-radar protector of his team's turf, the slogan of his current business – "defending your interests" – is apt.
After all, he did precisely that while carving out a 1,300-game NHL career in three top-flight organizations.
"The first house I sold after I got back in the business was to my ex-wife. The second one I sold was to my present significant other," said the two-time Stanley Cup champion (1989 with the Flames and 1998 with the Detroit Red Wings). "Just goes to show: never piss anybody off."
That initial sale was a home in Shawnee Slopes.
"A bungalow with a walkout backyard/basement, about 400 yards from an LRT station, which keeps the values up,'' said Macoun. "It had everything she wanted – a master bedroom with walk-in closet, large deck off the living room, an office/sunroom in the front of the house and another small living area downstairs. It checked all the boxes for her.
"The rules have completely changed. We're taking courses all year long now. You really, really have to be up on things these days."
"That was the end of June in 2013. Then I sold the second one in August, five weeks later. Things got better, and it's gone from there."
The Newmarket, Ont., native actually had a spell as part-owner of a local RE/MAX brokerage in the early '90s, while he was plying his trade out east after being dealt by the Flames to the Toronto Maple Leafs in a 10-player trade that is lamented by longtime Calgary fans to this day.
"Back then, because I was an owner and had had some notoriety as a hockey player, I'd be talking with some of the REALTORS
®
at my company. Essentially, they were giving me attitude, like, 'What do you know? You never even got your licence.' So, I went out and got my licence," he said.
"Back in the '80s, the licence took only eight or nine days to get. Three legal-sized pieces of paper was your whole contract. You'd write on it, flip it over, scribble in the margins.
"Now, there are consumer-relationship pages, listing pages, all kinds of different aspects to a contract. Those three pages I talked about have swelled to 30."
Contracts aren't the only thing that has changed since Macoun dipped his toe into the real estate business all those years ago, he says.
"You really do have to pay attention. Don't sell for a while and you'll see what I mean. You might go to use a form and that form is outdated," he said.
"The rules have completely changed. We're taking courses all year long now. You really, really have to be up on things these days."
Tagged: Calgary | Calgary Flames | Calgary Real Estate | Calgary Real Estate News | Defence | Detroit Red Wings | Feature | Flames | Hockey | Housing Market | Jamie Macoun | My First Home | NHL | RE/MAX | REALTORS | REALTORS | Shawnee Slopes | Stanley Cup | Toronto Maple Leafs
---
---
Connect With Us